 Available for 11th & 12th Graders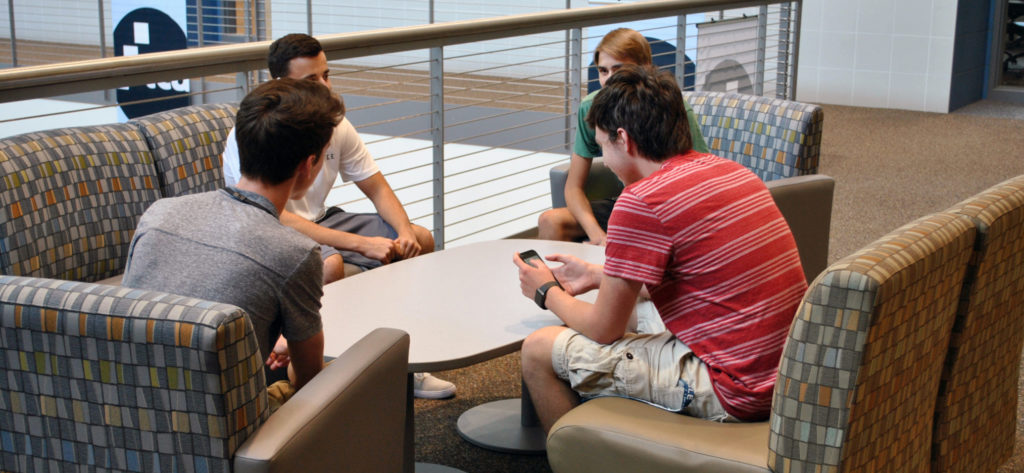 The Human Services Program prepares students for careers in the "helping professions." We train students to work in Social Services Agencies; helping others overcome social barriers, such as poverty, abuse, addiction, oppression and mental health challenges. Coursework also provides a strong foundation for those looking to continue at SCC or transfer to a 4-year college after high school.
Tuition: $58.50 per credit hour. Scholarship opportunities available. No cost for students on free &
reduced lunch and have applied for scholarship.
Books/Fees: Provided at no cost
Transportation: Provided at no cost from all home high schools
Session Options: 10:20 a.m.-12:10 p.m. (1st & 2nd year), 12:45- 2:45 p.m. (1st year only)
Pathway Connections: Possible Next Steps
You will begin preparing to be an innovative leader in the community who provides direct supportive services promoting diversity, self-awareness and social justice. Students will easily slide into the Human Services program at SCC to continue work towards an Associate Degree. Students will then have the opportunity to move directly into the career path (possible careers: counselor, family advocate, case manager to name just a few). Another option would be to transfer to a 4 year college/university to work towards a Bachelors degree.

Recommended Classes to Take at Your Home High School
Recommended pre-TCA courses to take at your home high school
Highly Recommended: Agribusiness (if offered)
Encouraged: High School Chemistry
Year 1 Classes

Year 2 Classes

HMRS 1101 (3)
Human Services Concepts

HMRS 1105 (3)
Critical Thinking in Human Services

HMRS 1100 (3)
Communication Skills in Human Services

PSYC 1810 (3)
Introduction to Psychology

HMRS 1320 (3)
Multicultural Competency

PSYC 2960 (3)
Life-span Human Development

HMRS 2360 (3)
Gender and Society

SPCH 1090 (3)
Fundamentals of Human Communication

Additional high school courses taken at TCA to meet graduation requirements
(Students earn 30 LPS credits per year toward the 245 LPS credits required for graduation).
Year 1 Classes

Year 2 Classes

11th LPS
Government and Politics
(5 LPS credits)

12th LPS
English
(5 LPS credits)

11th LPS
Economics
(5 LPS credits)

12th LPS
English
(5 LPS credits)

Senior English Seminar
English
(10 LPS credits)

Course completed over two semesters earning 5 credits each semester

Related AA/AAS Degrees Offered at SCC
AA/AAS Degrees: Agriculture Business & Management Technology, Energy Generation Operations, Horticulture & Turfgrass Management
Certificates/Diplomas: Precision Agriculture