 Business Entrepreneurship Pathway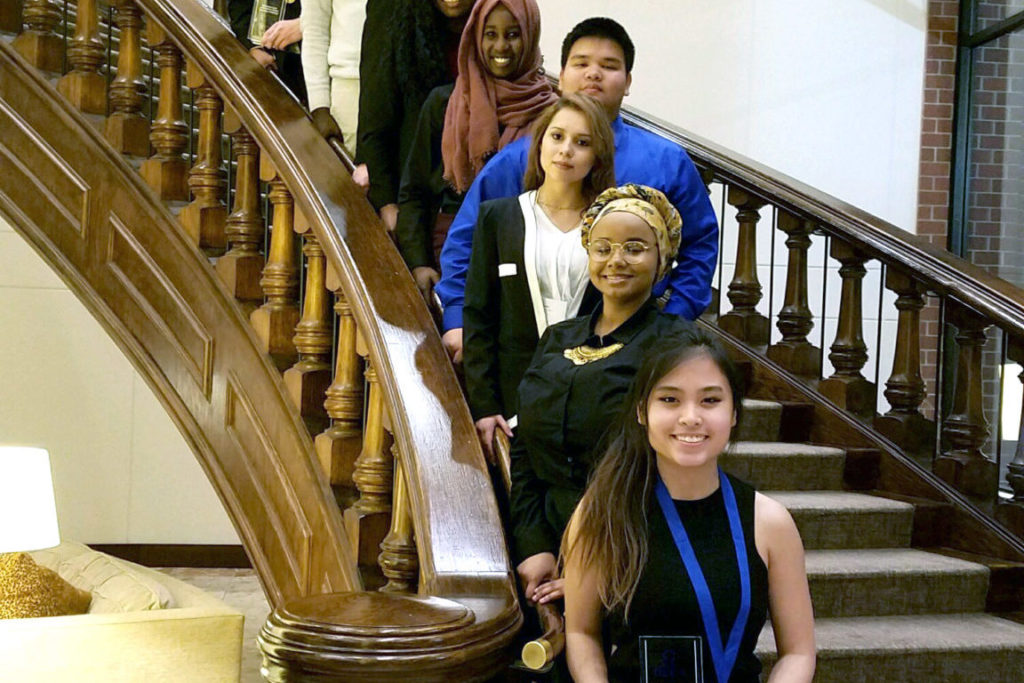 The Business Entrepreneurship Pathway provides students the opportunity to develop skills to be successful in customer-focused careers and gain experience in the areas of technology, communication, and management. Students will explore the basics of business ownership and practice the fundamental concepts of developing a business plan while organizing and directing all functions of operating a business.
Student Experience & Projects
Activities emphasize a focus on leadership, teamwork, communication, and organization. Students will participate in the Academy Enterprise Store operation, community service events, call center training and practice, stock market simulation, entrepreneurship and career fairs, FBLA and DECA competitions, job shadow, and internships.
Assistant Manager
Accounting Clerk
Human Resources Assistant
Office Assistant
Small Business Owner
Berkshire Hathaway Annual Meeting
Midwest Entrepreneurship Conference
Chick- fil-A
Gallup
Hudl
Archrival
Hudl
Punch-It Entertainment
Keller Williams
Flicker Promotions
Chick-fil-A
Wells Fargo
Gallup
Nebraska Bankers Association
Junior Achievement of Lincoln
Kawasaki
State Farm Insurance

Recommended Classes to Take at Your Home High School
Recommended pre-TCA courses to take at your home high school
Highly Recommended: World of Business, Information Technology I
Encouraged: Information Technology II
Year 1 Classes
Junior (or Senior if pathway is not full)
Year 2 Classes
Returning TCA Senior

BSAD 1050 (3.0)
Intro to Business

BSAD 1070 (3.0)
Customer Service

BSAD 1010/1020 (3.0)
Microsoft Apps I -OR- II

ENTR 1050 (3.0)
Intro to Entrepreneurship

BSAD 2540 (3.0)
Principles of Management

ENTR 2480 (3.0)
Marketing for the Entrepreneur

BSAD 2310 (3.0)
Business Ethics

ECON 1200 (3.0)
Personal Finance

Additional high school courses taken at TCA to meet graduation requirements
(Students earn 30 LPS credits per year toward the 245 LPS credits required for graduation).
Year 1 Classes

Year 2 Classes

11th LPS
Government and Politics
(5 LPS credits)

12th LPS
English
(5 LPS credits)

11th LPS
Economics
(5 LPS credits)

12th LPS
English
(5 LPS credits)

Senior English Seminar
English
(10 LPS credits)

Course completed over two semesters earning 5 credits each semester

Related AA/AAS Degrees Offered at SCC
AA/AAS Degrees: Business Administration, Office Professional
Certificates/Diplomas: Business Administration, Office Professional