 Agriculture/Bioscience Pathway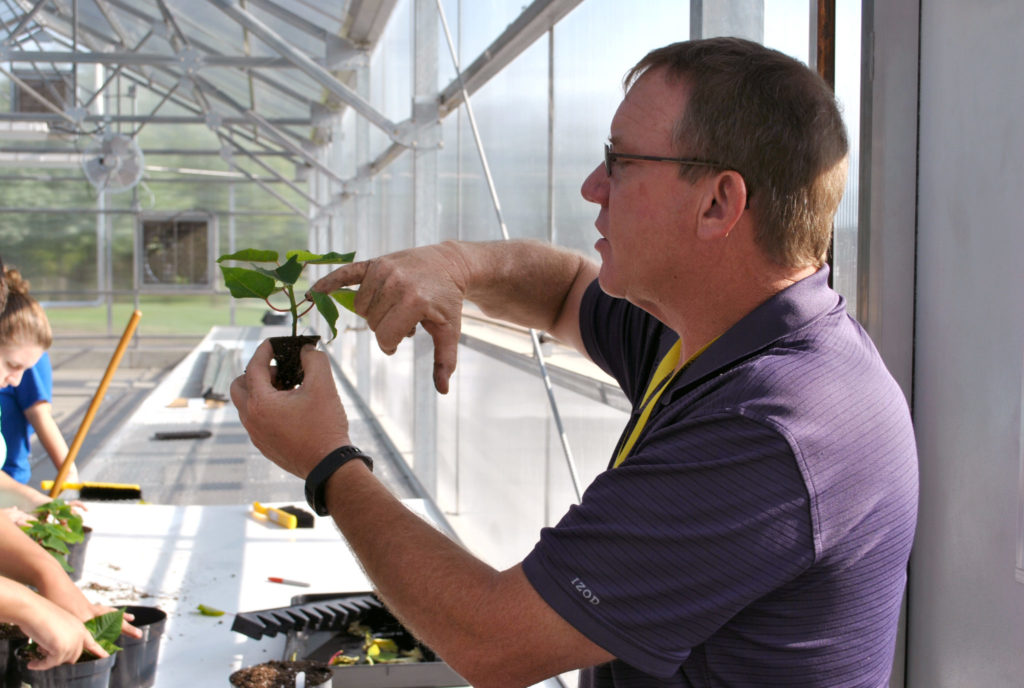 Successful completion of this pathway could provide students with the tools to address feeding the growing world population, designing pharmaceuticals, and working in agriculture, medicine, environmental, or veterinary fields with a capstone course taking a molecular view through biotechnology. Embedded in this pathway is the Nebraska Department of Education Pathway Level Program of Study, "Plant systems: Biotech."
Student Experience & Projects
Students will participate in FFA meetings, community garden programs, composting, farmer's markets, farm-to-table programs, rain gardens, drip irrigation, the reduce-reuse-recycle program, community service events, industry tours, service learning projects, job shadows, and internships.
Biotechnology Labs
Agriculture Field Work
Environmental Management
Landscaping
Horticulture
Livestock Production
Agribusiness Firms
Federal Government
Gene Seek
Zoetis
Prairieland Dairy
Licor
Teledyne Isco
UNL Plant Pathology
Great Plain Livestock Consulting
Grow With The Flow Aquaponics
Deer Springs Vineyard
Ed Woeppel, Nebr. Co-Op Council
UNL Beef Lab
UNL Crop Sensor
Nebraska Pork Producers
Mat Halbrock, Ag
Community Crops

Recommended Classes to Take at Your Home High School
Recommended pre-TCA courses to take at your home high school
Highly Recommended: Agribusiness (if offered)
Encouraged: High School Chemistry
Year 1 Classes
Junior (or Senior if pathway is not full)
Year 2 Classes
Returning TCA Senior

AGRI 1003 (3.0)
Intro to Ag and Natural Resource Systems

BIOS 1010 (4.0)
General Biology

AGRI 1131 (3.0)
Crop & Food Science

AGRI 1152 (1.0)
Crop & Food Science Lab

CHEM 1050 (4.0)
Chemistry and the Citizen

AGRI 1010 (4.0)
Fundamentals of Animal Biology

BIOT 1400 (4.0)
Intro to Biotechnology I w/Lab

AGRI 1211 (4.0)
Fundamentals of Ag Marketing

BIOT 2441 (3.0)
Quality Assurance for Biosciences

Additional high school courses taken at TCA to meet graduation requirements
(Students earn 30 LPS credits per year toward the 245 LPS credits required for graduation).
Year 1 Classes
Year 2 Classes

11th LPS
Government and Politics
(5 LPS credits)

12th LPS
English
(5 LPS credits)

11th LPS
Economics
(5 LPS credits)

12th LPS
English
(5 LPS credits)

Senior English Seminar
English
(10 LPS credits)

Course completed over two semesters earning 5 credits each semester

Related AA/AAS Degrees Offered at SCC
AA/AAS Degrees: Agriculture Business & Management Technology, Energy Generation Operations, Horticulture & Turfgrass Management
Certificates/Diplomas: Precision Agriculture