HOSA is a club for future health professionals that helps students prepare for jobs in the health field. Like many clubs here at The Career Academy, it is a student lead organization. This club prioritizes leadership and teamwork. With this in mind, HOSA does a lot of fundraising, and competing at state and international competitions. In addition, each year they have a new service project. This year it is Team Jack, which helps children with cancer.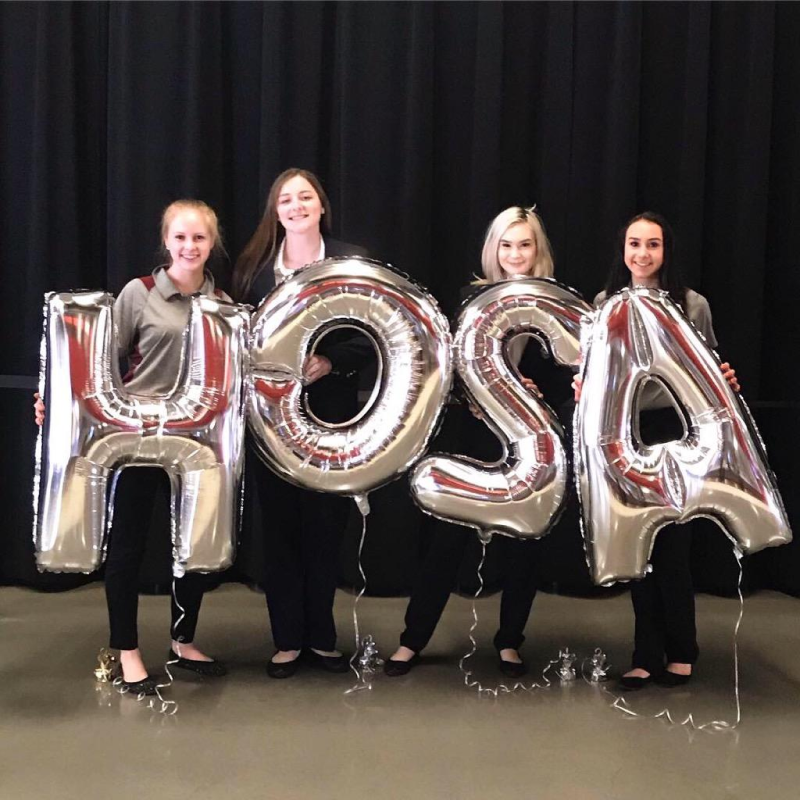 Isabella Villalobos (President)
Chanci Buggi (Secretary)
Bella Townsend (Vice-President)
Sabrina Linchenko
There are a few scholarships for students who want to go into a health science field.
Richard & Verna Schwieger Scholarship $1000
5/6 of the competitors from TCA HOSA qualified for the international conference:
Chanci Buggi
Gabe Rendel
Aniessa Launroth
Isabella Townsend
Isabella Villalobos