Clubs: Future Farmers of America
FFA, or Future Farmers of America, helps students prepare for the future with hands on experience. Like many clubs, there is a website about it and it is a student organization. Any one can be in this club, just not people who want to farm when they are older.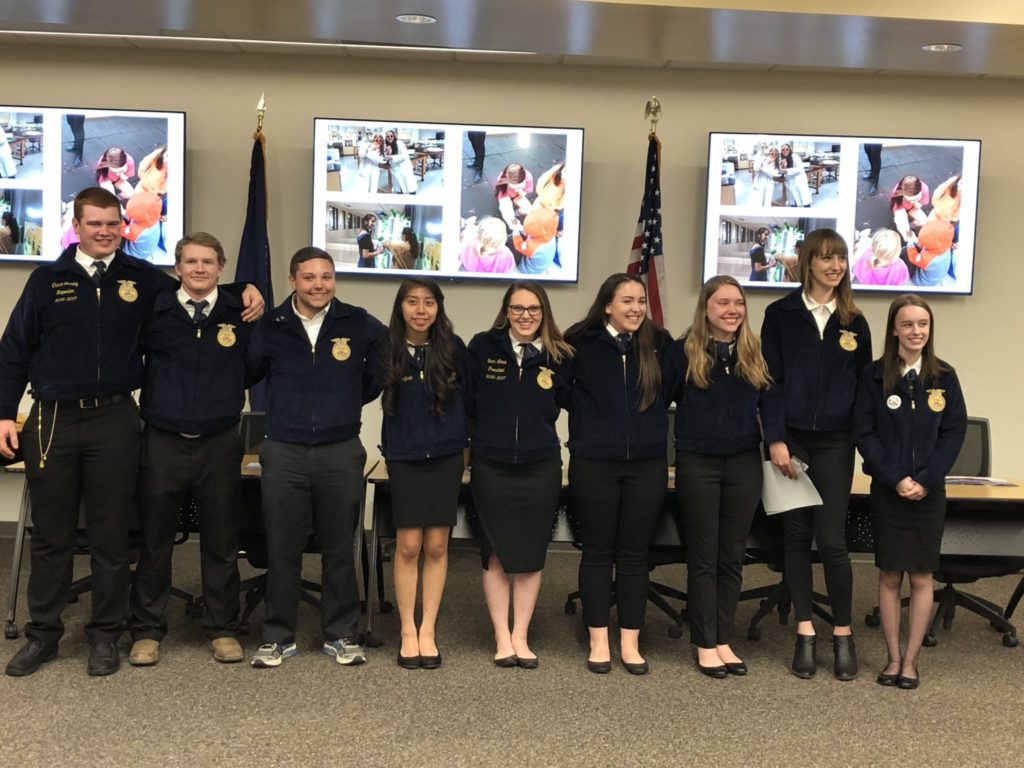 District and State Competitions
Congratulations to the following students for competing!
Vermiculture
Wade Saddler, Samantha Swanson, and Madysen Banzhoff
Inportance of Bacteria in Agriculture
Jenifer Velazquez, Erica Riley, and Reiley Kowalski
Biotechnology
Kassidy Leapley Wright (5th place), Erica Riley (4th place), Reiley Kowalski (2nd place), and Jenifer Velazquez (1st place)
Welders
O-A Caleb Duncan (6th place), SMAW Alex Polzin (3rd place), GMAW Jayce Frazen (1st place)
Demonstration
TIG Blake Damme (3rd place)
The following are scholarships that you can apply for, if you participated in FFA. Additional scholarships, and a detailed description of each scholarship is on the FFA website.
America's Farmers Grow Ag Leaders Scholarship $1,500
John Deere Scholarship up to $2,000