Educators Rising, known as EdRising, prepares students to become good teachers. In EdRising you learn life skills, in addition to studying and participating in events. Sometimes you get to travel during school hours, who doesn't want to miss school for a good activity. Learn life skills through speakers, workshops, and events. With EdRising there are also scholarships and awards that are given out to high achievers.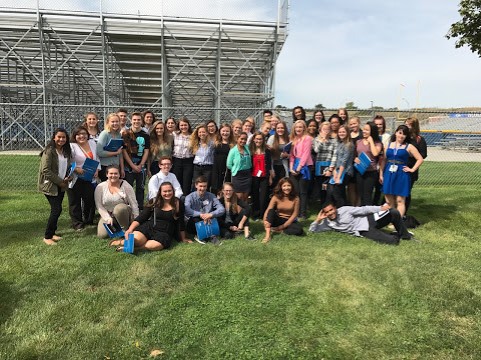 Jaime Cartwright (Club Sponsors)
Addison Holmes (Student Leader)
Carlos Ortega (Student Leader)
There are several scholarships for students who want to continue their career in K-12 education.
University of Nebraska Lincoln Teacher Scholars Academy
Janeen Tuning Memorial Scholarship $1000
John & Dorthy Prasch Memorial Scholarship $1000
Lincoln Area Retired School Personnel $1000
Sally G. Wysong Scholarship $TBD
District and State Competitions
Congratulations to the 30 students who qualified for and placed for the national competition! The National EdRising competition is June 22nd – June 25th in Dallas Texas. Good luck to those students competing at nationals!
Taylor Block-Soflin (1st & 1st)
Veronica Santos (2nd & 1st)
Mackenzie Zierott (2nd & 1st)
Lauren Bailey (1st & 3rd)
Natalie Perez (2nd & 2nd)
Skylar Anderson (2nd)
Amy Renteria (2nd)
Madison Bell (2nd Place & 4th Place)
Madi Gerdts (2nd & 4th)
Naomi Jackson (2nd & 5th)
Zach Stoll (3rd & 2nd)
Kayla Bartrsovsky (3rd)
Breanne Baker (3rd)
Meagan Davis (3rd)
Emma Fynbu (3rd)
Adi Holmes (3rd)
Julia Pacas (3rd)
Natalia Maldanonado (4th)
Lacie Walrath (4th)