Cyberpatriot was created by the Air Force Association for K-12 students interested in the Information Technology field. Cyberpatriot is a newer club that started in 2009. Although this club is through the Air Force Association, it does not mean it is intended for Air Force bound students. This club is open for anyone who wants to have some fun and is interested in IT.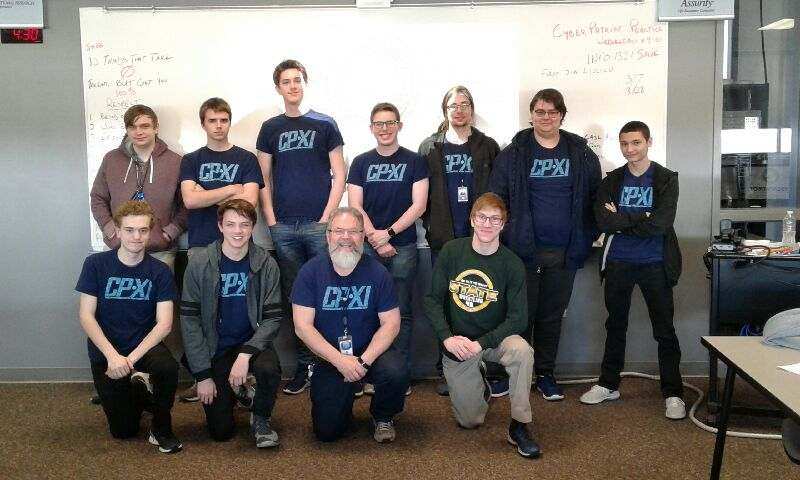 Northrop Grumman
AT&T
Boeing
Cisco
U.S. Department of Homeland Security
Air Force Reserve
Facebook
Norton
Splunk
And many others
Scholarships are given and awarded to those who compete and do well in the national competition.
District and State Competitions
In a competition, you will troubleshoot problems that occur with software and media. You will be asked to dispose of unnecessary software, track down potential viruses, and update existing software. In addition, the competition gets more complex as it goes on. When you compete you can not communicate with the instructor, or other teams, although, you can talk within your own group. The competitions are typically on Saturdays.