From the Director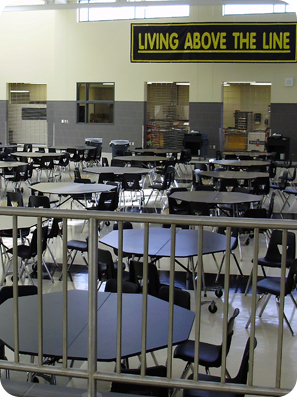 Welcome to the Nutrition Services website. It is an honor to provide your children with nutritious healthy food that will fuel them to learn each day at school. Our mission is to provide outstanding customer service while providing enticing, appetizing and nutritious meals that enhance our students' ability to excel in the classroom and assist in establishing lifelong healthy eating habits.
We provide food for children from birth to 21 years of age following USDA Regulations. We provide baby food to babies in Day Care at our high schools and meals to go for our special education children learning on the job. We provide a fresh fruit and vegetable snack two to three times per week in 26 of our schools. We provide special diet food for children requiring it with a medical statement. We offer meatless entrees for students who do not eat animal products.
Our rolls, garlic bread and cinnamon rolls are made from scratch in our kitchens. Over 85% of our grain products are whole grain. We serve over $1,500,000 of fresh produce each school year and buy local when in season. Meat items are lean and the milk served is 1% or fat free. The meals are all trans-fat free.
I hope you will take some time and explore our website to learn more about the Nutrition Services Department.
Sincerely,
Edith Zumwalt, Director
ezum@lps.org
402-436-1742