Do you (or someone you know):
Like to work with kids?
Enjoy a fast-paced, team oriented work place?
Want a part time job Monday-Friday earning more than minimum wage?
Like to be home when your kids are home?
Like your nights, weekends, holidays and summers off?
Then we have the perfect job for you! Come work in a school cafeteria as a food service worker.
Shifts are generally between four to six hours per day. Typical working hours range between 9:00 a.m.—2:00 p.m. on school days. Work alongside amazing dedicated professionals who take pride in serving nutritious meals with a smile.
Once you enter the system, you will see a list of all current job postings
New positions are posted every Tuesday
Click on the position title for more information about the specific position and to apply
Apply for each position you wish to be considered for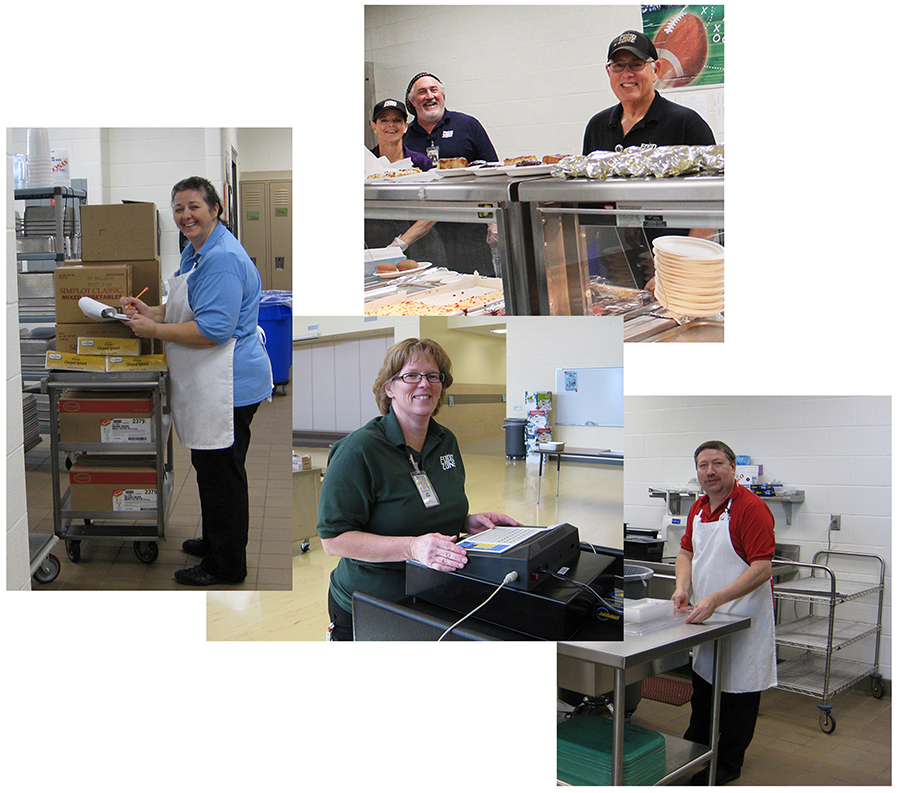 The Department employs about 390 food service staff and 40 substitutes
Work school days only (180 days per year) – Pay is spread out over a 12 month period
Starting wage $15.00 per hour for food service worker and $12.40 for food service substitute
All Nutrition Services employees (with the exception of Substitute) are eligible to sign up for the District health insurance benefit
Job duties include food preparation, serving, cashiering, dishwashing and cleaning – with an emphasis on excellent customer service
Opportunities for advancement include Head Baker, Head Cook, Assistant Manager, Manager Trainee and Manager
Prep/Cook level Food Handlers Permit issued by the Lincoln Lancaster County Health Department is required
Food Service Worker may be assigned to one school or assigned as an Itinerant to cover long term assignments. Both positions receive the same benefits and pay
On-the-job training provided
I LOVE my job with Nutrition Services. I started when my kids were fully ensconced in elementary school. I began as a four hour employee at Southwest High School and soon was promoted to the "condiment lady" which gave me an extra half hour! I realized quickly I needed to challenge myself a little more so I applied for the manager trainee program. I was able to experience many different schools as a manager trainee and even spent three days as the head cook at a middle school where I met one of my all-time best friends and learned a skill that I wasn't sure I could do until I tried. I went on to be the cafeteria manager at Humann Elementary, stayed for three years and am now the manager at East High. Every step up has made me love my job even more. I am able to get benefits for my entire family, a good hourly wage, connect with students/teachers and look forward to going to work every day.
You like going to work when you enjoy what you do! I work with a great bunch of ladies. It is fast paced but, I like to keep busy as it makes the time fly. It seems like I just get to work and then it's time to leave.