Employment
Do you (or someone you know)
Like to work with kids?
Enjoy a fast-paced, team oriented work place?
Want a part time job Monday-Friday earning more than minimum wage?
Like to be home when your kids are home?
Like your nights, weekends, holidays and summers off?
Then we have the perfect job for you! Come work in a school cafeteria as a food service worker.
Shifts are generally between four to six hours per day. Typical working hours range between 9:00 am – 2:00 pm on school days. Work alongside amazing dedicated professionals who take pride in serving nutritious meals with a smile.
Apply on-line at https://lincoln.tedk12.com/hire/index.aspx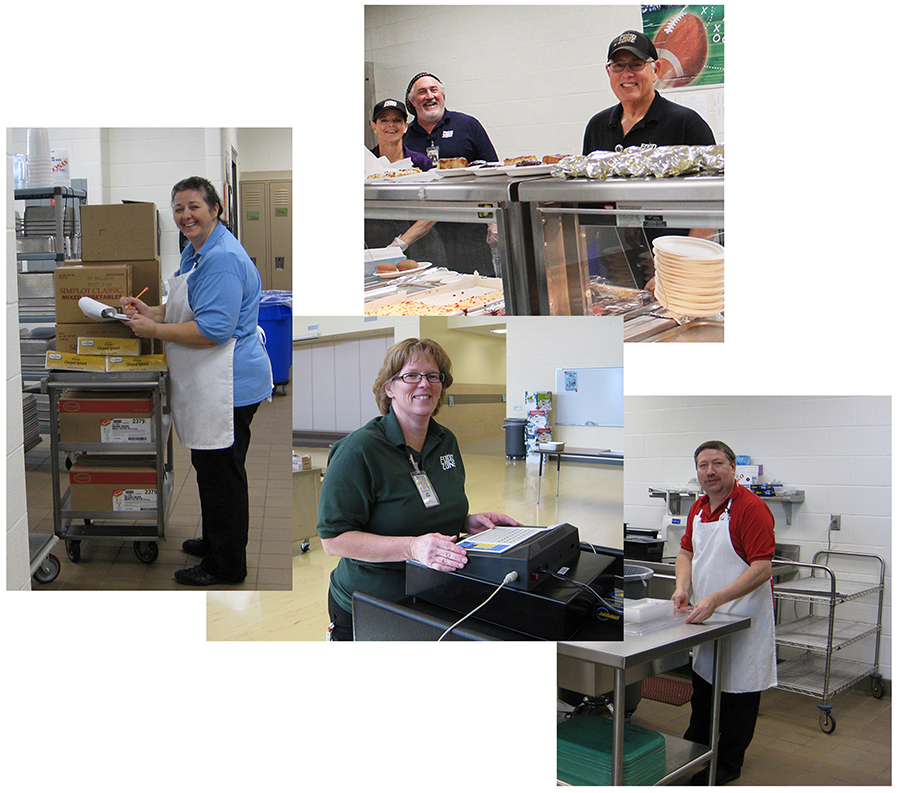 The Department employs about 380 food service staff and 80 substitutes
Work school days only (180 days per year) – Pay is spread out over a 12 month period
Starting wage $13.65 per hour for food service worker and $11.84 for food service substitute
All Nutrition Services employees (with the exception of Substitute) are eligible to sign up for the District health insurance benefit
Job duties include food preparation, serving, cashiering, dishwashing and cleaning – with an emphasis on excellent customer service
Opportunities for advancement include Head Baker, Head Cook, Assistant Manager, Manager Trainee and Manager
Prep/Cook level Food Handlers Permit issued by the Lincoln Lancaster County Health Department is required
Food Service Worker may be assigned to one school or assigned as an Itinerant to cover long term assignments. Both positions receive the same benefits and pay
Dress code requires a Food Zone polo shirt, black pants, hair net and fully enclosed shoes
On-the-job training provided
To be considered for a position with the Nutrition Services Department, complete a Classified Application Form or visit https://home.lps.org/hr/employment-opportunities/ to get started
• Once you enter the system, you will see a list of all current job postings
• New positions are posted every Tuesday
• Click on the position title for more information about the specific position and to apply
• Apply for each position you wish to be considered for