With 410 employees and 61 cafeterias, technically you could say that LPS is the largest restaurant in town!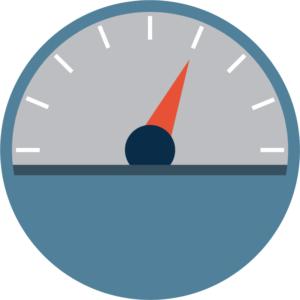 Not only are we large, but we deliver safe, nutritious, delicious meals at record breaking speeds. Lunch is typically served from 11 a.m. to 1 p.m. During this two hour serving window each of our elementary schools serve approximately 400 meals. That translates to 200 MPH (meals per hour)!
Only our high schools can break that record. On an average day, our high schools feed 1,000 or more lunches, which translates to 500 MPH (meals per hour)!
* School year 2018-2019 participation