Elfin Around 2018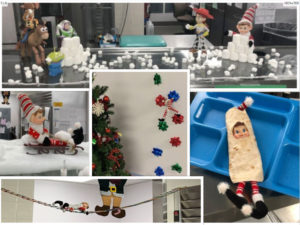 Randall the Elf has once again arrived at the Randolph Elementary kitchen, and has been up to some shenanigans. First, he made a bridge so he could get from one high shelf to another, then wrapped up in a tortilla to play long with Taco meal day. He climbed the "ribbon" wall, and had a snowball fight with some friends. He's always entertaining!
Eating Local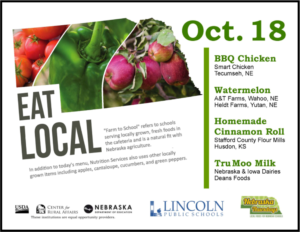 Each month the LPS menu features NEBRASKA THURSDAY—with items raised in or around Nebraska including fresh chicken, watermelons, whole grain flour and GMO free milk.
"This meal is so good!" – Ta'Vione, Eastridge student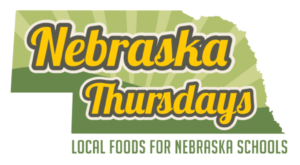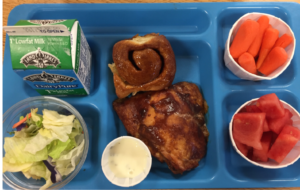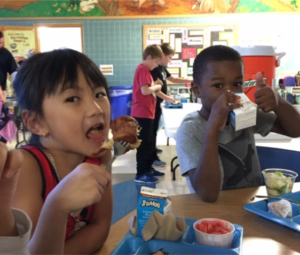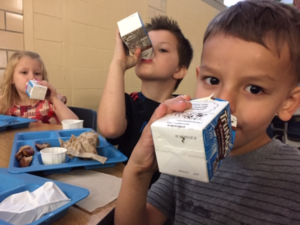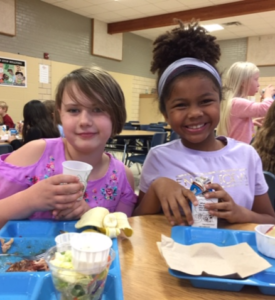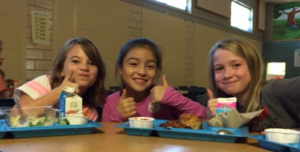 Apple Crunch Day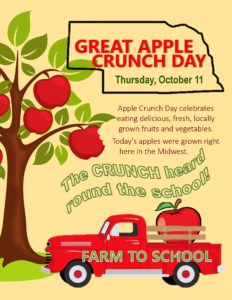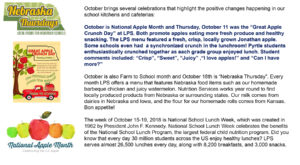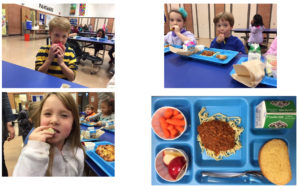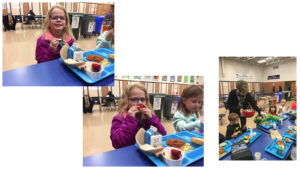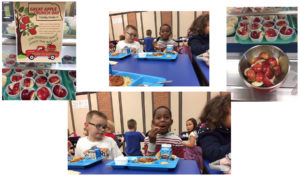 Flat Steve Visits Moore Middle School
Flat Steve has been making the rounds in LPS, and recently visited Moore Middle School Cafeteria. He even wore his hair net and loves chili and cinnamon rolls!
              
School Lunch Fund Donations
The LPS Foundation has set up a special page to receive contributions to help support families who struggle with lunch payments. This fund can be accessed by any principal in the district who has identified a family in need.
If you would like to contribute towards the emergency needs of your LPS neighbors, you can make a tax-deductible contribution on the Foundation for LPS website https://www.foundationforlps.org/give/by-category/students-in-need.html.
In the "Donate To" box, select School Lunch Fund.
Thank you for your interest in our most vulnerable families. It takes all of us working together to give our students the opportunity to reach their full potential!