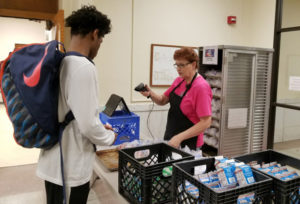 It all started with an inspirational idea by LHS nurse, Dawn Sugden. What if they had breakfast available near the entrance doors of the school? Would that help those students running late to class? Would that increase breakfast participation, enticing those students that skip breakfast at home? Would that help with the hunger issue at the school? Dawn brought her idea to the school principal Mark Larson who suggested they meet with Cafeteria Manager Wendy Stutzman and Nutrition Services Director, Edith Zumwalt. Together, they came up with a plan to serve breakfast from satellite locations in the building nearest the two main entrances of the school, one in front, and one in back. It's a quick way for students to get a Grab and Go breakfast on the way in, and take it to class or meet friends in the cafeteria to eat.
The breakfast has it's own 2 week cycle menu. Each day has one choice, but on occasion there may be two choices. Once done serving, some breakfast bags are left in the nurses office for late comers.The new breakfast was implemented on Monday, March 19, and started with 160 meals served. Tuesday grew to 199, Wednesday to 212, and by Thursday to 278. Before implementing the new breakfast locations the average participation was 175-190 daily.
The goal of this new idea = get more students nourished so they are prepared to learn. That deserves an A+!
Adams Kitchen Manager Retires, Receives Wonderful Gift
The Adams staff and students are sure going to miss their beloved Kitchen Manager, Yvonne. To show their appreciation, they hung a wall sized banner in the cafeteria, and all the students and staff signed it with heart-felt sentiments. Von had been kitchen manager at Adams since it opened 10 years ago, and was in her 15th year with Nutrition Services.

Randolph Staff Celebrating Dr. Seuss Birthday Read Across America Day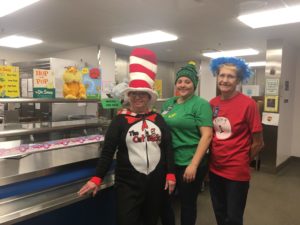 School Lunch Fund Donations
The LPS Foundation has set up a special page to receive contributions to help support families who struggle with lunch payments. This fund can be accessed by any principal in the district who has identified a family in need.
If you would like to contribute towards the emergency needs of your LPS neighbors, you can make a tax-deductible contribution on the Foundation for LPS website https://www.foundationforlps.org/give/by-category/students-in-need.html.
In the "Donate To" box, select School Lunch Fund.
Thank you for your interest in our most vulnerable families. It takes all of us working together to give our students the opportunity to reach their full potential!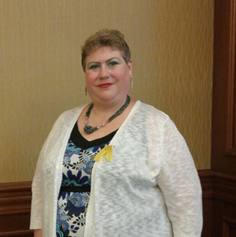 Congratulations to our Rousseau Kitchen Manager, Rebecca Coatney, on receiving level 3 certification in the School Nutrition Association.
She is 1 of 104 certified Manager's in Nebraska and the only certified manager from Lincoln Public Schools.
Rebecca was also installed as a member of the Executive Board of the Nebraska School Nutrition Association at the state conference in South Sioux City Nebraska.
Solar Eclipse - Experience for All
Students and staff at all LPS schools were invited to enjoy the Solar Eclipse on Monday, August 21st. Cafeteria staff were able to take some time out of their busy day, relax and enjoy the eclipse totality together. It was an amazing experience, and one we'll remember for many years to come.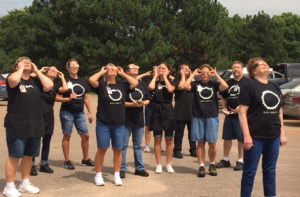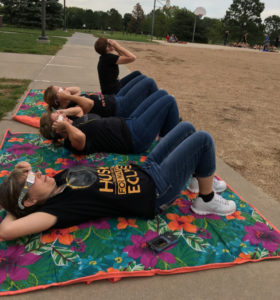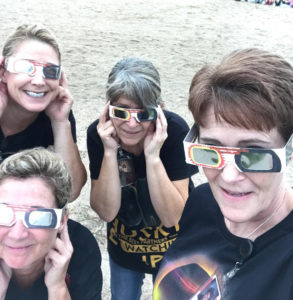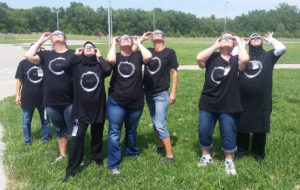 Adams Elementary Kitchen Remake
When District painters told Cafeteria Manager Yvonne that she could pick anything she wanted to put on the kitchen walls, she contemplated some big ideas! Using the school's mascot, and some clever phrases, she created vibrant new walls with healthy messages. Great job Yvonne and District paint staff!