"People are Lincoln Public Schools' greatest asset. Thus, Human Resources mission is to facilitate the selection, support and development of employees so that each student receives the maximum opportunity for growth."
Welcome to the web page of the Human Resources Division of the Lincoln Public Schools! The Human Resources staff is available to assist employees and potential employees in any way we can in order that Lincoln children receive the best possible education. To learn about the staff in the Human Resources division you should 'click' on Who We Are. Our pictures and a brief description of our duties will help you know who to call about your particular issue.
As you can expect of an organization with 40,000 student clients, numerous parent and community clients, and almost 8,000 employees at more than 60 locations, we are always seeking new employees for our positions. Current vacancies are updated weekly and are listed in the Lincoln Public Schools Recruitment System. If you do not see a vacancy posted for a position that interests you, we encourage you to create an online profile as we continuously accept applications for nearly every employee group, and we may consider you as openings develop. Follow the process in the Employment Opportunities section if you wish to apply for a position.
Employees will find ready access to the handbook for their group by clicking on Handbooks.The Benefits section includes up-to-date information about the benefits offered employees, as well as a Frequently Asked Questions section where you can find the most often asked questions and our answers to them.
If you are considering employment with LPS you will be interested in the following contractual elements enjoyed by LPS educators. Every educator is guaranteed 250 minutes of duty-free planning each week. All educators can be reimbursed for up to $225 annually for school-related purchases. All of our schools and classrooms are fully wired for Internet access, and staff may access the Internet from work at no cost to them. Educators have five days in their contract to perform professional duties such as team meetings, planning, conferencing, etc. An additional three days are allowed for building and district professional development activities, and two days are designated as compensatory days for evening parent conferencing. Elementary teachers have an additional four days to plan within their contract. The median elementary class size is 20 and secondary size is 24.
Again, welcome to our Web Page. Please contact our Human Resources staff at humanres@lps.org if you have questions. If you have ideas for other information for inclusion on our web site, you may e-mail me at eweber@lps.org.
Eric Weber
Associate Superintendent, Human Resources
Saturday, May 7, 9:00 - 10:00 a.m. - Calvert Building, 4732 Calvert - Lower Level

LPS Non-Elective 403(b) Enrollment/Information Meeting
Planning to retire soon from Lincoln Public Schools?  If you have unused "Leave" (sick leave, vacation hours, etc.) LPS will distribute the funds into the LPS Non-Elective 403(b) Plan.  But then what?  You have several options available and some great investments to pick from.  The presentation will cover what you can do with these dollars, your investment choices, and how to request distributions.
Come and ask the questions you would like to have answered!
Register for any of the above sessions by calling or emailing Kellee Krick at Union Bank and Trust, phone 402-323-1467 or e-mail Kellee.krick@ubt.com.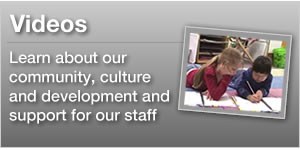 Important Notice for All Applicants
Lincoln Public Schools, upon employment, utilizes E-Verify to validate the ability of new employees to work legally in the United States.
Lincoln Public Schools will provide the Social Security Administration (SSA) and, if necessary, the Department of Homeland Security (DHS), with information from each new employee's Form I-9 to confirm work authorization.
Lincoln Public Schools is an Equal Opportunity Employer.
Accommodation Requests:
If you require special accommodations as an applicant, please contact the Human Resources Department.
Human Resources Contact Information:
phone:        (402) 436-1582
email:          humanres@lps.org
fax:             (402) 436-1620
address:      5905 O Street, Lincoln, Nebraska, 68510
website:      www.lps.org/hr/
Receive Weekly Job Alerts!
To receive Weekly Job Alerts, please go to the LPS Recruitment Center page. On the right hand side of the top blue banner, click on the "Sign Up" to receive job alerts sent to your email once a week notifying you of the current postings and postings that will be closing soon. Note: Job Alerts will not include positions that are posted internally.
Employee Appraisal Information
Login to Perform