Learning with Technology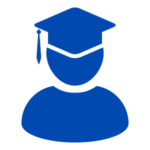 Students
This page features information that may help as you get used to the digital learning environment in LPS. It might take a little while. If you're an "early adopter" type, be patient and remain kind to those who will take longer to adjust to learning on a Chromebook. If you're one of the people who isn't as comfortable with technology or online learning as your peers, it's okay. Stay positive. Be persistent. Stay engaged in your classes and with your teachers, and advocate for your needs.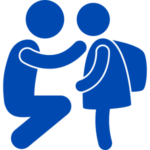 Parents
In the menu above you'll find a number of resources that offer a great deal of information about technologies used in the learning process at LPS. A few highlights:
Chromebook Problems?
Restart Your Chromebook Daily!
As simple as it sounds, most Chromebook issues are avoided or resolved by restarting the device. We suggest that you restart your Chromebook before you start working every day. This can be done quickly and easily by pressing the [REFRESH]+[POWER] buttons at the same time.
WiFi Problems?
District computing devices are configured to allow connections to home and public WiFi networks. LPS Computing Services is unable to provide support for home networks.
Here are some troubleshooting pages to help get your Chromebook connected at home:
Still not working?
If you have a problem that is not addressed by a restart, we suggest that you remove your user account from the Chromebook and log back in. This resolves many issues that have no other simple explanation. Instructions for that simple process can be found on this Chromebook troubleshooting page.
Submit a Ticket
If this is an issue that is hardware related (broken screen, missing charger, etc.) or is not resolved with steps 1 & 2 above, you should enter a student HelpDesk ticket and LPS Computing Services will contact you as soon as possible.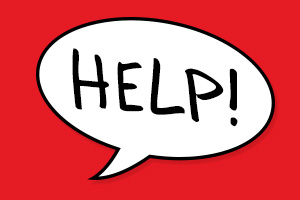 In August & September of every school year LPS offers the opportunity for students in 6th-12th grades to participate in the LPS Chromebook Assurance Program (CAP) designed to protect students and families from full financial responsibility for repairs and/or replacement. CAP covers any Chromebook, charger, and carrying case assigned to the student.
A Daily Digital Routine
You will want to start each day by following a routine that gets your Chromebook ready for learning. These steps should be followed every morning:
Restart the Chromebook
Log into the Portal
Open StudentVUE
Open Google Classroom
Keep an eye on Gmail
To learn more about how to do any of these steps, visit this resource:
Gmail & Google Classroom
If you are a middle or high school student, you will need to check your LPS Gmail account and Google Classroom every single day. Your teachers and other adults will use these tools to communicate with you about coursework, lessons, and/or content.
As a reminder, here's how you can access your LPS Google accounts:
Use the Google Chrome browser to access the LPS Portal (students.lps.org).
Log in using the following information:

Your student id number@class.lps.org (example: 1234567@class.lps.org)
Your LPS Password.
More information can be found HERE.
Have a Learning Space
If you've already set yourself up with good study habits, those habits will support digital learning as well. Beyond that, ask your parent or another important adult to help you set up a learning space. Use this space whenever it's time to learn.
Be sure your learning space includes what you need, including your LPS Chromebook or another other device. You'll likely need paper, pencils and/or pens, or any other materials from your teacher.
Don't be surprised when your parent or guardian asks you to make your learning space in a shared area of your home like at the kitchen table, a large kitchen counter, or a desk in a living room or family room. The reality is that when your learning space is separate from your bedroom and distanced from the television, it triggers your brain that the space is for work and not for play. You really will be more productive. Like it or not, a learning space in a shared area allows the adult(s) in your home to readily support your learning while also monitoring your online activity.
eBooks & Databases
You are able to use databases, audiobooks, and ebooks both at school and at home. LPS provides a huge library of popular eBooks and audiobooks for all grade levels!
Reading from Home
https://soraapp.com/library/lincolnpsne
Log into Sora using your LPS username & password

Browse for fun & exciting titles

Click to open title

READ!
Research from Home
Access the digital encyclopedia and databases from your school's library website or through the LPS student Portal:
World Book Online Encyclopedia

PebbleGo: animals, science, social studies, biographies

FactCite Biographies

Gale: newspapers, magazines, and reference books

Power Knowledge Science

Culture Grams: countries of the world
For additional information regarding all LPS Library Service's access points, visit the resource below.
To access information about accessing content from home, visit this page.