Supporting Students and Families
The resources on this page have been created to support students and families with getting started with and navigating a few of the foundational tools students will be expected to use while attending LPS.
Accessing Video Translation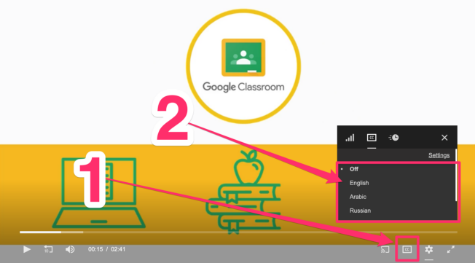 Introduction to the LPS Portal
The Portal is an important gateway to some of the most essential tools and applications that both staff and students here at LPS frequently use. This video shows you how to log into the portal, search for the important technological applications that you have access to, and open the applications.
Gmail is a web-based email service that provides LPS students the ability to receive notifications from tools like Google Classroom and Synergy Communications, as well as direct messages from teachers. In this video, we'll talk about how to use the essential features of Gmail—specifically, how to log-in, compose a message, and reply to a message. Let's begin by looking at the logging-in process.
Introduction to Zoom for students
Zoom is a communication tool that allows users to hold and attend virtual meetings. At LPS, students use Zoom to meet with teachers during times of remote learning. In this video, we will go over how to join a meeting with a teacher through two methods: a link, and a personal meeting identification number.
Introduction to Google Classroom
Google Classroom is a learning management system that allows students to create and submit paperless assignments, get access to class materials, and receive feedback from their teachers. In this video, we will go over the Stream and Classwork tabs in Google Classroom, and also talk about how to submit an assignment.