The LPS Youth Development Team (YDT) is a group of diverse LPS Federal Programs staff members who work through a culturally appropriate, Developmental Assets-based model to help students reach their full potential. The YDT is comprised of two Student Advocates for the African American community, two Student Advocates for the Latinx/a/o/Hispanic community, three Native American Student Advocates, one Systems Transition Student Advocate, one LGBTQ+ Student Advocate, one Homeless Student Advocate, and a Supervisor.  The YDT interfaces with individual schools, the Student Parent Program, English Language Learner Program, Community Learning Centers, Migrant Education Program, and the greater community including non-profit, business community, post secondary institutions, and human resources.
Youth Development Team Objectives
Strengthen student, staff, and administration belief in the ability of targeted students to achieve academic and life success.
Ensure student/family awareness of resources and academic as well as life opportunities.
Support student and parent access to district and community resources.
Advocate for students and their families to ensure "all" equitable opportunities in closing the district and their personal achievement and opportunity gap.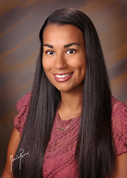 Executive Director of Equity, Diversity, and Inclusion (Supervises the Youth Development Team)
About the Program
Student Advocates use a strength-based approach to provide academic support to students, families, and school staff while promoting an understanding of student perspectives and assisting with integrating school and family goals for the greatest academic success of the student.
Contact
Systems Transition Program
About the Program
The Systems Transitions Program provides transition services for students placed on long term suspension or involved with the juvenile justice system. There will be ongoing collaboration with the school and community resources to meet the needs of the students and families. The program advocate communicates positive support for the student in their educational development.
Contact
District Systems Transition Specialist Michael Hunter can be contacted at mhunter@lps.org, 402-436-1976, or mobile 402-326-0032.
Youth Development Team (YDT) Supervisor Brittney Hodges-Bolkovac can be contacted at bhodges@lps.org or 402-436-1604.