Family Literacy is a family-centered approach to education that brings children and families together to learn.  Family literacy takes place during daily routines in life, as parents, children and family members use literacy at home and in their community.  Because children develop reading and writing skills as they grow, you are your child's first teacher.
Research tells us that young children who participate in conversations, are read to regularly, have books in their home, and develop print awareness have a head start on reading and literacy skills when they enter school.  When you read interesting books that your child can understand, including those about similar families and cultures, reading becomes meaningful and engaging.  Talking with your child about books and sharing your own stories can foster imagination and open the door to new worlds. Read more about getting involved in your child's literacy learning.
Lincoln Public Schools offers a Family Literacy Program to qualifying families.  Participating parents identify educational and career goals, and engage in adult education and Parent Time designed to help them reach their aspirations.  Participating children are supported to reach the goals established in LPS literacy curriculum.  Families also benefit from PACT (Parent and Child Together) time that encourages lifelong learning habits on a weekly basis.
The schools currently offering Family Literacy are:
Belmont
Campbell
Clinton
Elliott
Everett
Hartley
McPhee
Prescott
Randolph
West Lincoln
For more information about LPS Family Literacy programs, please contact Lincoln Public Schools Federal Programs at 402-436-1997.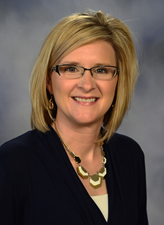 Family Literacy Coordinator