Teaching & Learning with Technology
Lincoln Public Schools believes technology extends the ability to establish, explore, and enhance connections that support learning essential to achievement, and increase productivity essential for greater effectiveness.
The goals of the LPS CLASS Plan (approved by the Board of Education in 2015) are:
Student Learning: Improve learning for all students through engaging experiences that embed technology across all curricular areas.
Effective Teaching: All educators embed technology in their daily practice to facilitate high levels of student engagement and learning.
Support for Teaching & Learning: Technology is routinely used to increase the efficiency and effectiveness of administrative and instructional processes.
Resources for Teaching & Learning: Align the deployment of sustainable resources with the district's vision for student learning supported and accelerated by technology.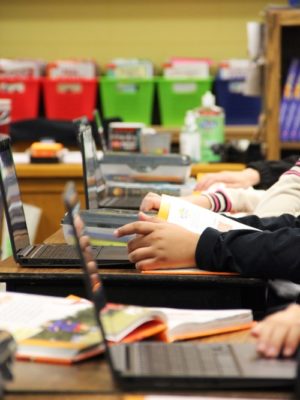 Teams & Personnel
Layers of support, at both the school and district level, are in place to help teachers remain effective educators throughout implementation. These layers of support leverage the time and talents of a diverse group of leaders including:
School Instructional and Technology Coaches
District Instructional Technology Facilitators
Program Assessment
BL@TS (Blueprint for Assessing Technology Skills – developed by LPS) is a web-based instrument designed to help LPS teachers reflect on their individual digital literacy. Teachers receive a custom blueprint with options for future instructional technology professional development. Schools receive a report identifying the numbers of staff identifying themselves at the various levels of proficiency.