Gmail & Calendar Transition (2023-24)
Over winter break 2023-24, LPS will begin using Gmail and Google Calendar as the primary communication suite.
Some reasons for this move
Alignment.  Tight integrations with Workspace & Drive. Flexible options for future workflow.
Feature Set. Google continues to roll out desirable new features and set the curve for modern work tools.
Security. Fewer tools to log into means fewer attack vectors. Google has world-class security, and LPS already has access protocols in place.
Service. Google is one of the largest email providers world-wide. They can provide a level of availability and reliability beyond what LPS can on its own.
General timeline of the move
Fall 2023: Computing Services will begin the process of moving our existing data from Zimbra to Gmail and Calendar. We may see info appear in our LPS Gmail & Calendar accounts during this time, but we should continue to use Zimbra until instructed otherwise.

December 23, 2023

: Gmail & Calendar become our primary email and calendar tools.
Spring 2024: Staff may continue to view Zimbra mail & calendar as a "read only" reference for the remainder of the school year.
It's coming!
Gmail & Calendar have so many features to get excited about. Here are just a few that you can look forward to!
Tabbed Inbox
The default Gmail inbox automatically filters your messages into tabs as they arrive. If you don't like it, pick one of the 5 other inbox styles!
Learn More!
Mail & Calendar, Side-By-Side
In the right margin of the Gmail screen you will find little icons that let you open Calendar, Keep, Tasks, or Contacts in a helpful sidebar. It's a simple and powerful feature!
Learn More!
Snooze a Message
Like pressing the snooze button on an alarm clock, snoozing an email lets you temporarily hide it from your inbox. It will come back to the top of your inbox at the date and time of your choice!
Learn More!
Subscribe to Public Calendars
Do you want to see Husker Athletic events, our own LPS Academic calendars, or the all important "phases of the moon" alongside your LPS calendar? It is often as easy as clicking a button!
Learn More!
Cloud Search
What if I told you there was a single tool that searches across your entire Google account? (Email, calendar, Drive, notes, directory information, groups, sites, etc.) Well... there is! Google Cloud Search is available to you already. It will get even better when it sees your Gmail & Calendar!
Learn More!
Archive
Clear items from your Inbox by archiving them. This puts the message in storage, but does not delete it. It will still be there when you need to reference it in the future.
Learn More!
Labels! Labels! Labels!
Gmail does not have folders. Instead, you can label a message with as many labels as you choose. Don't be scared! You may love the flexibility it offers.
Learn More!
Draft Email in Google Docs
Good writing takes time (and editing.) You can start those difficult messages in a Google Doc, and send them from Gmail when you are ready.
Learn How!
Learn about the new tools.
Orientation Sessions - Course #28242
A number of orientation sessions will be held over Zoom in December. They will be offered during the day, and recorded. Find the recordings posted here after the dates listed below.
Gmail Orientation – Recorded on Dec 1
Google Calendar Orientation – Dec 8 at 2:00 PM
Keep, Tasks & Contacts Orientation – Dec 15 at 2:00 PM
Beyond the Basics – Dec 20 at 2:00 PM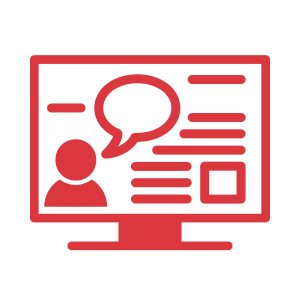 If you go to the LPS Portal, you should see Gmail and Calendar listed. You can go ahead and visit, even though it is not ready to be your email and calendar "home" until December 23rd.
This is the same Gmail & Calendar account you will use beginning on December 23rd. You will find some messages there already, just not all of them. HOWEVER, you will not send messages from there quite yet. 
If you want, this presents the opportunity to do some prep work before this becomes the place where you actually send and receive mail on December 23rd.
For example, you might pick your theme, inbox style, and dial in some settings just the way you like them. It won't be perfect on move-in day, but you can get a lot set up before then.
Continue to visit the LPS Gmail & Calendar pages to see all sorts of settings tips and suggestions to consider.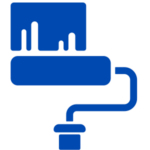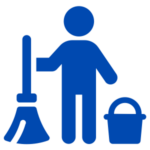 Gmail & Calendar will not work as expected until December 23rd.
You can change settings, but do not try to send or receive messages here until 12/23.
Do not move, organize, or delete mail. 
Your Zimbra email mesages and calendar events will all be copied to your LPS Gmail and Calendar accounts by December 23rd. Expect that many will be missing until then. This is not an accident. It is part of the very calculated plan when moving a massive amount of data, as we are in this situation. If you have a question that is not answered below, please ask it in the form linked here. We will not reply to you directly, but the answers will be added to our FAQ below (unless they are already answered.)
| Category | Question | Answer | Link URL | Added |
| --- | --- | --- | --- | --- |
| Other | Will someone show me how to use Gmail & Calendar? | There will be many Zoom learning sessions, video tutorials, and more. Those resources and opportunities will appear on this web page as they are created. | | 9/22/2023 |
| Mail | Will my LPS email address change? | No. Your email will stay the same @lps.org address it has always been.The only difference will be the tool you use to read and respond to emails. | | 9/22/2023 |
| Mail | Will my Zimbra email move to Gmail? | Yes! All of your emails in Zimbra will be transitioned (copied) to your Gmail. Nothing is deleted. Nothing will be lost.Zimbra will remain in a "read only" view after the transition, so that you may return to it for reference purposes. | | 9/22/2023 |
| Mail | What should I do to get ready for this move? | You do not need to do anything to prepare. Keep using Zimbra like normal right up until we move to Gmail. In fact, we recommend that you do NOTHING at this time. If you "clean up" Zimbra before the move, we fear that you may accidentally delete important data, then be of the belief that it was deleted during the move, which will not be the case. | | 9/22/2023 |
| Calendar | Will my Zimbra calendar events move to Google Calendar? | Yes! All of your calendar events in Zimbra will be copied to your Google Calendar. Nothing is deleted. Nothing will be lost.Zimbra will remain in a "read only" view after the transition, so that you may return to it for reference purposes. | | 9/22/2023 |
| Mail | Should I download / print / export my Zimbra emails for safe keeping? | No! No data is being deleted in this transition, so nothing will be "lost." We will move a COPY of your Zimbra email and calendar events, and you will be able to go back and look at Zimbra to verify. | | 9/22/2023 |
| Mail | What happens to my Zimbra FOLDERS in Gmail? | Zimbra folders will become Gmail labels. EXCEPTIONS: If a folder is EMPTY in Zimbra, or if it lives in the Trash or Drafts of Zimbra, no label will transfer to Gmail.NOTE: Special characters are generally supported, but forward slashes (/) will be exploded to sub labels. For example, if you have a folder in Zimbra called "School Things 2018/2019" you will end up with two labels in Gmail; One called "School Things 2018" and one called "2019". | Learn more! | 9/28/2023 |
| Calendar | Will teachers be able to add their own calendars to be shared/accessed by students and families? | Yes. Staff members will be able to create Calendars as needed. Calendars may be shared with specific LPS users, or shared with the public if that is appropriate. | Learn more! | 9/22/2023 |
| Other | Why are we switching to Gmail when Google/Alphabet is known for harvesting data for advertising. Are we not supposed to be confidential about our students, staff and others? | We are happy to hear that people are concerned about data privacy, as this is something that is very important to us at LPS. While this question is an accurate observation of how Google uses data in a FREE account like those available to the general public, LPS pays to use an Education Domain which play by a completely different set of rules. Google complies with all Federal regulations for securing data in Education settings like ours. We do not see advertising, and Google is not viewing or scanning our data.You can learn more about the security of our @class.lps.org Google Domain by reading the "Security in Google Apps for Education" section of our LPS Data Privacy resource. | Learn more! | 9/22/2023 |
| Mobile | Will my LPS Gmail sync well with Google's apps on my personal phone? | Yes! Google has a fantastic set of mobile (iOS/Android) apps that should work great with our email and calendar after we make the move. | Learn more! | 9/22/2023 |
| Mobile | If I have Zimbra syncing with my personal phone, will that keep working after the change to Gmail/Calendar, or will we need to configure them again? | The way Zimbra worked with phones is totally different than the way Gmail & Calendar do. You will need to disconnect your phone from Zimbra, then install Google apps and connect them to your LPS Google account. This will take a little bit of setup, and we will provide all of the instructions to successfully make the changes as we approach winter break. | Learn more! | 12/1/2023 |
| Mail | I read on the LPS website that "Gmail ... cannot accept messages from or send messages to any address beyond lps.org." Does this statement mean that staff will not be able to receive emails from outside of LPS? | That information is in reference to STUDENT use of Gmail, which has been the only way Gmail was used in LPS since 2007. This fall we will update the Gmail page to include information about STAFF use of Gmail. To be clear, staff will still be able to send and receive messages with anyone, just as they have in Zimbra! | Learn more! | 12/1/2023 |
| Mail | What happens to email in Zimbra I have labeled as "High Priority?" | They will receive a "Star" in Gmail. | Learn more! | 9/28/2023 |
| Mail | What happens to Categories I have set up in Zimbra? | Zimbra Categories will transfer as "Labels" in Gmail. | Learn more! | 9/28/2023 |
| Mail | What happens to email in Zimbra I have "Flagged?" | They will receive a "Star" in Gmail. | Learn more! | 9/28/2023 |
| Mail | Will my SENT mail and DRAFTS in Zimbra be moved to Gmail? | Yes! The Sent & Drafts folders will migrate to Gmail and receive the labels "Sent" or "Draft". | | 9/28/2023 |
| Mail | Will my TRASH by moved from Zimbra to Gmail? | Yes. Emails stored directly in the Zimbra "Trash" folder will migrate to Gmail and receive the "Trash" label.NOTE: Gmail automatically deletes items in Trash after 30 days. You should never keep anything in Trash unless you really want it to go away. | Learn more! | 9/28/2023 |
| Mail | Will messages I have moved to the JUNK folder in Zimbra be moved? | No. | | 9/28/2023 |
| Mail | I use Signatures in Zimbra. Will they move to Gmail? | No. Gmail allows you to create signatures, but the signatures you created in Zimbra will not move over to Gmail. | Learn more! | 9/28/2023 |
| Mail | If I have an Out of Office message set up in Zimbra, will that transfer to Gmail? | No. Existing Out of Office replies set up in Zimbra will not move over. However, you can create a "Vacation Reply" in Gmail to replace it. | Learn more! | 9/28/2023 |
| Mail | My secretary or colleague has access to a "shared inbox" or my Zimbra email has been delegated to them. Will this setting transfer to Gmail? | No. Gmail has the ability to do the same (or similar) inbox delegations, but they will have to be set up new in Gmail. | Learn more! | 9/28/2023 |
| Mail | I have Mail Filters set up in Zimbra. Will they transfer to Gmail? | No. While Gmail also allows you to create mail filters, these settings will not transfer from Zimbra. You will need to set them up in Gmail. | Learn more! | 9/28/2023 |
| Calendar | Will my recurring calendar events in Zimbra stay as recurring events in Gmail? | Yes! However, there is a limit. Google Calendar will only allow an event to recur 730 times, so any recurrences after 730 will appear as if they did not migrate. | Learn more! | 9/28/2023 |
| Calendar | Will the attendees and their responses to my invitation move from Zimbra to Google Calendar? | Yes! Up to 200 attendees per event and their responses (Yes/No/Maybe) will be preserved when the event moves. | Learn more! | 9/28/2023 |
| Calendar | I have reminders set up for my calendar events in Zimbra. Will those move to Google Calendar? | Yes. However, all reminders will be sent at Google Calendar's default setting of 10 minutes. For example, Google Calendar will send the reminder 10 minutes before the event, even if the user had set the reminder in the original Zimbra event to be 1 hour. | Learn more! | 9/28/2023 |
| Tasks | Will my Tasks move from Zimbra to Google? | Yes! Your Zimbra tasks and their due dates will appear in the Google Tasks app that appears in the sidebar of Gmail and many other Google tools.Unfortunately, any metadata assosciated with the tasks will not move over from Zimbra. For example, information like: Start date, Status, Priority, Percent complete, Reminders, and Attachments will not be moved from Zimbra Tasks. | Learn more! | 9/28/2023 |
| Tasks | Will my recurring tasks retain their recurrences in Google Tasks? | Kind of. Only the first recurrence is migrated, and the 'due date' is set to the next occurence of the task. For example, a task that is set to recur every Friday will be due the Friday after the task was migrated in Google. However, you can set a task to repeat once it is in Google Tasks. | Learn more! | 9/28/2023 |
| Calendar | Our website uses a Zimbra calendar to post club events and schedules for families to see. In the past, students & families were unable to see the contents of Google calendars. How should I remedy this if Zimbra calendar is going away? | Once we move, calendars created by staff members in Google Calendar will be able to be viewed outside of LPS, just like they were in Zimbra. In this case, you may need to create a Resource Calendar for your club's events, if that is not how it is set up already. | | 10/9/2023 |
| Mail | If I already have a personal Gmail account, will the LPS one merge with that one, or will they stay separate? | Your personal Gmail account will stay completely separate from your LPS Google account. | | 10/9/2023 |
| Calendar | I want to make my work calendar viewable on my personal calendar. In Zimbra this has been very difficult. | Moving to Google Calendar should make it much easier to view your LPS calendar and personal calendars side by side. We can help you with that when the time comes to move to Google Calendar. | | 10/9/2023 |
| Calendar | Our Department has several Resource Calendars that we use for scheduling meetings and appointments. How will the move to Google affect resource calendars? Will the sharing and managing properties remain the same? | All resource calendars will be migrated from Zimbra to Google Calendar. | Learn more! | 10/9/2023 |
| Mail | With our Zimbra email addresses as "@lps.org", and the Gmail currently as "@class.lps.org"; are the "class" email addresses going away, or are we going to continue having two email addresses when we switch to Gmail? | As staff members, our email address will remain @lps.org.However, the @class.lps.org email address is not going away. It will be used by STUDENTS, and continue to be the way staff and students sign into third-party tools. | | 10/9/2023 |
| Mail | I have a LOT of folders in Zimbra. How many "Labels" will Gmail allow me to have? | On the left side of the Gmail Inbox you can see up to 500 labels. If you have more than 500 labels, the list may take longer to load. You can have labels that are not shown in the list of that makes it easier to use Gmail. | Learn more! | 10/12/2023 |
| Mail | Do I need to enable offline mail, in case I need to use Gmail when I'm not connected to the LPS wi-fi network? | You do not NEED to enable offline access to use any LPS Google Workspace tools (Drive, Mail, Calendar, etc.) However, it is a great feature if you are on a secure device like your LPS provided laptop. | Learn more! | 10/17/2023 |
| Mail | Can I disable or remove the Gmail Categories: Social, Updates, Forums, Promotions, ...and Important, Snoozed, Chats (as some examples)? | You have 6 different inbox layout choices in Gmail. The default is a "tabbed view" that features pre-selected categories for Google to sort your mail into (Primary, Social, Updates, Forums, Promotions). You do not have to choose this layout. If you do, you can enable/disable the individual categories (tabs) of your choosing. Unrelated to categories, there are a number of "Labels" (Important, Snoozed, Chats, etc.) used by default in Gmail that you will want to leave alone. | Learn more! | 10/17/2023 |
| Mail | Will the colors of my Zimbra folders migrate to colored labels in Gmail? | No. The colors you used in Zimbra do not move over. But you can choose colors for your Labels once they get to Gmail. | | 10/17/2023 |
| Mail | Will we continue to communicate with parents via Synergy even with this change? Thanks. | Yes! The Synergy Communication module continue to be an excellent tool for contacting parents. | Learn more! | 10/17/2023 |
| Mail | Will Email filters carry over? For example, I have a filter created that will send emails from IIQ to a folder named IIQ instead of my primary inbox. | No. Email filters will not move from Zimbra to Gmail. You will need to recreate them if they play a role in your workflow. A couple of bits of good news; Gmail's filters are easier to create and work with than Zimbra's were, and you will not have to do any pre-prep. Zimbra will continue to be available in "read only" mode, so you should be able to open it up and look at the filters you had been using when you create the new ones in Gmail. | Learn more! | 10/17/2023 |
| Contacts | When looking up contacts, two entries exist for every result. One @lps.org and one @class.lps.org. Should I "merge" the recommended duplicates within Google Contacts (e.g. first.last@class.lps.org & first.last@lps.org) or will that cause problems? | That is correct. LPS staff will still have BOTH accounts, for different purposes. Really, not much is changing on this front, even after the move. @lps.org is still your staff email address. @class.lps.org is still used for authenticating to other apps/tools. Merging the addresses in Google Contacts should not cause problems. | Learn more! | 10/17/2023 |
| Contacts | I have created some custom email groups in Zimbra for different purposes, will these groups transfer to Gmail as well? | No. The decision has been made NOT to move Zimbra Contacts or address books to Gmail. Google Groups eliminates the need for most personal address book "group" needs, but if you have a specific use, you will need to set up new "Labels" in Google Contacts that can be used the same way your Address Book Groups were used in Zimbra. (NOTE: This is an updated position from the answer provided to this question in September.) | Learn more! | 12/4/2023 |
| Tasks | I use Zimbra Tasks for reminders and to-dos. Will my tasks export to the new Google environment? | Yes, Zimbra Tasks will be moved to the Google Tasks app. They will keep their title, description, and due date, but other info may not come across. In recurring tasks, only the first event is migrated, and the 'due date' is set to the next occurence of the task. For example, a task that is set to recur every Friday will be due the Friday after the task was migrated in Google. | Learn more! | 10/17/2023 |
| Mail | I use Tags in Zimbra. Will the tags move to Gmail? | Yes. Zimbra's "tags" become "labels" in Gmail.This is great, but... Zimbra folders also become labels in Gmail. If you have messages in Zimbra that are both tagged and also in folders, they will end up with multiple labels in Gmail. That's not necessarily a problem, but it makes your list of labels in the Gmail sidebar pretty long. | Learn more! | 10/17/2023 |
| Calendar | Will I need to share my Google calendar with those whom my Zimbra calendar is shared? | LPS Staff can subscribe themselves to the calendar of any other staff member if they want to. We are able to see the Free/Busy times on each other's calendars. If you want a colleague to see more details about your calendar than free/busy, you will need to add them in your Calendar's sharing settings and offer that higher visibility. | Learn more! | 10/26/2023 |
| Mail | I've been using Zimbra as an RSS reader. How do I use Gmail to pull in my RSS Feeds? | There is not a way to subscribe to an RSS feed within Gmail, and there is currently no LPS supported tool for doing so. Many tools exist to do this, and you are free to go your own way with this solution. | | 10/26/2023 |
| Mail | Do I need to disable Forwarding or change my Forwarding settings in Gmail settings? If so, when should I do that? | If you have set up auto-forwarding in your Zimbra account, this setting will not transfer to Gmail. You will need to set that feature up for yourself in Gmail after the move. | Learn more! | 10/26/2023 |
| Calendar | I currently use my Google Calendar currently to track events. When the transfer from the Zimbra calendar to the Google calendar occurs, will it wipe out the events that exist on my Google Calendar? | No. All calendar data will be safe, in both places. Nothing will be lost. The data from your primary calendar in Zimbra will be added to your primary calendar in Google Calendar. | | 11/8/2023 |
| Calendar | Will our public facing school calendars still work in our building websites after we move to Google? | If your school website has calendars embedded in pages, Computing Services will contact you with information about the transition of these resources. It will be handled for you, but there will be things for you to know. | | 11/8/2023 |
| Contacts | Will my personal contacts in Zimbra move to Gmail? | No. The decision has been made NOT to move Zimbra Contacts to Gmail. This will avoid a number of issues for most users. (NOTE: This is an updated position from the answer provided to this question in September.) | Learn more! | 11/9/2023 |
| Contacts | Will my personal distribution lists in Zimbra move to Gmail? | No. The decision has been made NOT to move Zimbra Contacts or address books to Gmail. This includes personal distrobution lists. These needs are largely met by Google Groups. Otherwise, you can create any niche lists you may need in Google Contacts after the move. (NOTE: This is an updated position from the answer provided to this question in September.) | Learn more! | 11/9/2023 |
| Contacts | Will my personal address books in Zimbra move to Gmail? | No. The decision has been made NOT to move Zimbra Contacts or address books to Gmail. This will avoid a number of issues for most users. Google Groups eliminates the need for most personal address book needs, but if you have a specific use, you will need to set up new "Labels" in Google Contacts that can be used the same way your Address Book Groups were used in Zimbra. (NOTE: This is an updated position from the answer provided to this question in September.) | Learn more! | 11/9/2023 |
| Other | Will we have any period of down time where our email/calendar will not be accessible on either platform during this transition? | No. There will be no downtime during the transition. Zimbra will remain accessible (View Only) through the end of the 2023-24 school year. You may refer back to it as needed. | | 11/15/2023 |
| Mail | I use 'edit as new' very frequently. Will there be a similar feature in Gmail? | Kind of. There is no "Edit as New" feature in Gmail, but you can accomplish the same results by Forwarding an existing email. Just delete the forwarding info that is inserted at the top of the message and remove the phrase "Fwd:" from the Subject line and it ends up being the same result as "Edit as New" in Zimbra. | | 11/15/2023 |
| Contacts | I have MANY contacts in Zimbra that I use on a regular basis for my LPS work. I have read that these contact will not transfer over to Gmail. Is there a way to save or move these contacts so that I do not lose them all? | Yes! They can be moved. You are correct that LPS is not moving contacts from Zimbra to Google Contacts, but you can do it yourself by following the instructions on the Google Contacts website under the heading "Where are my Contacts?" If you run into any technical hurdles, please open a help ticket and we will assist you. Remember that you will retain access to Zimbra (and your Zimbra Contacts) through the end of the 2023-24 school year. | Learn more! | 12/4/2023 |
| Mobile | Will we be able to use the Gmail app to access our email on teacher iPads? | Yes! As long as the iPad is NOT used by students, you can follow the iOS instructions on our mobile setup page to set up the Gmail and Google Calendar apps on an iPad. The Google Keep, Contacts, and Tasks apps are also handy! | Learn more! | 12/4/2023 |