G Suite is a set of communication & collaboration applications. These tools are freely available to anyone on the internet that signs up for a Google account. Because it is not good practice to instruct students (or staff) to acquire accounts outside of those provisioned by the district, LPS has established a Google Apps for Education domain (@class.lps.org) that allows LPS students & staff to use their LPS username and password to access an account that has been provisioned for them here. There is no need to have students create external accounts to access these resources and staff should not instruct them to do so.
Login to LPS Google Drive
On the LPS web page, type the keyword goog  (yes, goog!)
Login using your LPS credentials.

Username: Your LPS username (your email address without the '@lps.org')
Password: Your LPS password
Before Sharing
Before sharing with others, you should consider the information you are sharing and who should, and SHOULD NOT have access to it. Our LPS Google Drive is used by staff AND students. In other words, when you share a file with "Lincoln Public Schools" this gives all staff and all STUDENTS access to the information. To learn some appropriate strategies for sharing files with just the right people, visit our page on Setting the Visibility of Google Drive Files.
In our Domain you'll find…
Google Drive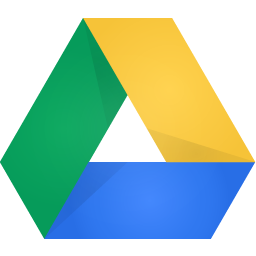 Google Drive is a storage and organizational tool for files. With Google Drive on the web, you can:
Drag and drop files and folders, just like you do on your desktop.
Share files with others and choose what they can do with them: view, comment, or edit.
Create, add, or upload a file with a single button.
Easily find and share files.
Many teachers are finding Google Drive to be a great place to organize and share teacher or student created video clips. Learn more:
Google Docs, Sheets, Slides, Drawings and Forms
Google Docs (Word Processing)
Google Docs is is an easy-to-use online word processor that enables teachers and their students to create, store and share instantly and securely. New documents can be created from scratch or existing documents can be uploaded.
Sheets (Spreadsheets)
Google Sheets offers many of the widely used tools found in desktop spreadsheet programs like Excel. This makes it an appealing choice for organizing data or giving students experience organizing data. More information about Sheets can be found here.
Slides (Presentations)
Google Slides offers a slide based presentation tool similar to PowerPoint or Keynote. Teachers have found many creative ways to use the tool beyond traditional "lecture" or "presentation" situations.
Drawing (Illustration)
Perhaps the least utilized tool in Google Docs is the Drawing tool. There are many instructional uses for an illustration tool, allowing students to diagram, annotate, or express creativity in their traditional work.
Forms (Informal Data Collection)
Google Forms is a tool for gathering informal data. While possible to collect data from outside users, the intended use of LPS Google Docs is internal – with other LPS users. If you have the need to collect data from NON-LPS users, please work with our ESU Evaluation and Assessment team to coordinate this.
Keep
Google Keep is a note-taking tool that lives within the Google environment. User friendly "Post-It" like notes can be used to jot fast notes, set reminder, or create checklists. Notes within Keep can be shared with collaborators, as well, similar to other Google documents.
Sites
Google Sites is a web content creation tool. It is the only such tool available to students in LPS. Sites can include information from other Google applications as well as free-form content. The tool is ideal for creating student portfolios and building "intranet" pages. Learn more about Google Sites in LPS.
Google Classroom

"Google Classroom" is designed to help teachers create and collect assignments paperlessly. It includes time-saving features like the ability to automatically make a copy of a Google Doc for each student. Assigning work to students triggers the creation of a Google Drive folder for the assignment and sub folders for each student, to keep classwork organized. Teachers can also post announcements for the students in the class, which appear on the Classroom class webpage. Students can keep track of what is due on an Assignments page. Teachers can quickly see who has or has not completed the work, and provide direct, real-time feedback and grades.
If you are interested in using Google Classroom with your students look for LPS Staff Development sessions, or you might start with these resources:
NOTE: By default, students can post announcements to the class and comment upon the announcements of the teacher or other students. This is a wonderful opportunity to engage students in a bi-directional conversation about the work being done in your classroom and offers a safe environment for students to learn how to participate in digital discussions online, a vital skill in the internet age workplace. If this is not as you desire in your teaching environment, the permission for students to post or comment can be disabled.
Hapara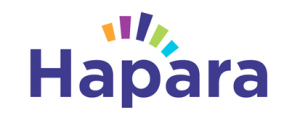 Hapara is not a Google created tool, but it should be mentioned here because its role is to help teachers distribute and view digital work done by students in LPS Google Drive. It also allows teachers to interact with and manage Chromebook screens in their classroom. It is not a learning management system, but a recent addition to Hapara has elements of one with the ability to create "workspaces" where teachers can organize content for students and provide an assignment/hand-in component.
It is strongly encouraged that teachers attend a workshop on Hapara prior to use. To learn more about it, visit one of these resources:
Google Mail for Students

Google Mail (Gmail) is a web based email service that provides students the ability to receive notifications from Google Docs, Synergy Communications, email from teachers and other students. Some key things to know about this email environment are:
The LPS gmail server address is class.lps.org – students will have the address of studentID@class.lps.org and staff will have username@class.lps.org.
class.lps.org email is a DISTRICT-WIDE messaging system. It

cannot

accept messages from or send messages to any address beyond lps.org
Because we have set this up as a closed system, some functionality that is available on regular Google Mail is not available on LPS Google Apps (example: chat, hangouts, etc)
LPS staff have 2 separate email accounts: their primary lps.org account and this second, internal use only, class.lps.org account for communicating with students. All class.lps.org messages that are sent to staff are forwarded to the regular lps.org account, so staff do not need to check/manage separate accounts.
The easiest way for students to access their LPS Gmail account is to use the app selector when logged in to Google Drive or use the Gmail icon on a Chromebook.
Google Calendar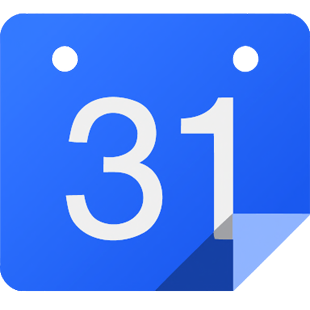 Google Calendar is a communication tool, collaboration tool, a resource scheduler, a task list, an event reminder, and a class calendar.  Google Calendar could even be used by students as an electronic planner [see this page for instructions to do so].
Because of the Hapara integration, all LPS students scheduled to a class in Synergy automatically have a shared Google Calendar owned by the teacher of the class.  That calendar is automatically available to teacher and students of that class.
Teachers may wonder what calendar is most appropriate to use, when?
Google calendar use is not required by teachers but may be used as a class tool between students and their teacher or by students for their own planning.
Zimbra calendar is the primary calendar for teachers and staff, and should be used for all events scheduled by administrators, teachers and staff.
Synergy calendar (available when students/parents are logged in to StudentVUE/ParentVUE) is automatically populated whenever an assignment is created in the gradebook (as long as the teacher does not hide it in the portal).  Synergy calendars are ONLY comprised of assignments that go in the gradebook and can not contain events such as club meetings, field trips, etc.
YouTube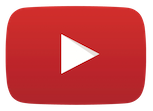 YouTube is a video-sharing website allowing users to upload, view, edit, organize and share video content.
More information on using YouTube in LPS can be found here.
Google Maps

Google Maps have long been identified as a powerful learning tool to empower students to visualize, share, and communicate information about the world around them. Google Maps for Education provides resources to help teachers and students explore, create, and collaborate with mapping tools.
Other Google Services
You can sign-in to some Google Services and mobile apps using your LPS Google Apps account.  When prompted for your username, append class.lps.org to your username, i.e., jdoe@class.lps.org. Please note that not all Google services and 3rd party apps are accessible using your LPS Google Apps account.
Considerations…
Things teachers should understand:
LPS Google Apps are available to all LPS Staff AND Students, at school and from home.
LPS Google Docs does not allow work created by students to be shared with people outside of LPS.
When sharing a Google Doc with colleagues you will be prompted to share it with their @class.lps.org email address. This is appropriate, as all @class.lps.org notifications are automatically forwarded to the staff member's @lps.org email account.
When sharing with LPS students you may search for them by name, and Google Docs will share it with their 6-digit student ID@class.lps.org (ex: 123456@class.lps.org).
Add-Ons & Extensions
All of the Google Drive apps and Google Chrome (web browser) offer the ability to "extend" beyond the default uses of the tool by installing "Add-Ons," "Apps" or "Extensions." LPS Staff are welcome to install these as they desire in order to complete the duties of their job. However, they are not supported by Computing Services – your milage may vary, as they say. It is important to note in most cases it is not appropriate to have students install Add-Ons, Apps or Extensions. If you feel that students in your classroom have a need for one, please consult your building Administration to confer on legality (Terms of Service), issues of FERPA compliance and student data privacy, and parental permission.
Student Data Privacy
As Educators we all recognize the importance of protecting the students and families we serve by maintaining data security at every possible juncture. Realizing the "cloud" based nature of the LPS Google Drive apps is a point of concern for everyone. Please take a moment to consider these important questions and the thoughtful response Google has provided to them.
More LPS information: Regarding Student Data Privacy
Download your Google Drive Files
If you are leaving LPS or you want to archive a copy of your Google Drive files to another FERPA compliant storage solution (like DocuShare) you can follow the directions here.
Bullying
LPS Google Docs does include an email tool and document commenting for communication around a document. Contact your principal, counselor or social worker if one of your students comes to you concerned about cyberbullying, or you feel threatened by a student who is using these tools inapproriately.