Lincoln Public Schools is the second largest school district in Nebraska. There are six high schools which offer 19 NSAA sanctioned sports with athletic facilities, plus Beechner Athletic Complex, Robert Den Hartog Athletic Fields, Seacrest Field, and the Ed and Mary Copple Student Athlete Development Center. 
2020 Summer Athletics Clinics
The 2020 Summer Athlietic Clinic Brochure will be available by April 1.
Job Opportunities in LPS Athletics
LPS is continually seeking coaches and event staff for both Middle School and High School Athletics.  Current High School coaching openings can be found here.
If interested in becoming a Volunteer coach or working as part of the Event Staff  (ticketing, scoreboard, etc) please contact the school you are most interested in directly or email Adam Bonesteel at abonest@lps.org.
Lincoln Public Schools Athletic Schedules
For more information about LPS Athletics, please contact the Athletic Office at 436-1610.  The office is located in the Lincoln Public Schools District Office – 5905 "O" Street.
NCAA College Bound Student-Athlete Meeting
Presentation from University of Nebraska Assistant Director of Compliance Kalyn Doyle for prospective College Student-Athletes and their parents.  Presentations will focus on NCAA Initial Eligibility and the Recruiting Process.  Athletes from any High School in grades 9-12 are welcome to attend.  More information can be found here:   NCAA College Bound Athlete.
NCAA Eligibility Presentation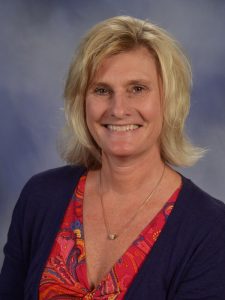 Kathi Wieskamp coordinates high school athletics directly with high school athletic directors. She also schedules shared athletic field space.
Assistant Director of Athletics
Adam Bonesteel oversees middle school athletic programs and intramurals, as well as assisting with high school athletics. He works directly with activity directors at the middle school level.