NCAA College Bound Student-Athlete Informational Meeting
This meeting is for students and parents of all LPS student-athletes looking to compete in college. It will address Information that prospective college student-athletes and their parents should be familiar with concerning NCAA initial eligibility and the recruiting process.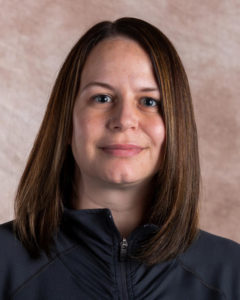 Associate Director of Compliance, UNL
Our Speaker Kalyn Byers assumed the role of Nebraska assistant director of compliance in 2017, after serving as compliance coordinator since fall of 2010. Before joining the University of Nebraska Athletic Department, Byers attended the University of Nebraska Law School from 2005-2008 and attended the University of Nebraska-Omaha as a track and field student-athlete from 2000-2005.
All presentations will begin promptly at 7:00 p.m.
Thursday, October 26th, 2023

Lincoln High School Ted Sorensen Theatre

Monday, October 30th, 2023

Lincoln Northeast Auditorium

Tuesday, November 7th, 2023

Lincoln Southeast Commons

Tuesday, November 9th, 2023

Lincoln Standing Bear Auditorium
For more information contact your school's Activities Office
Lincoln East
402-436-1313
Lincoln High
402-436-1536
Northeast
402-436-1337
Northwest
402-436-1314
North Star
402-436-1305
Southeast
402-436-1359
Southwest
402-436-1306