Welcome to the LPS Curriculum & Instruction Department!
We provide students with important knowledge and skills necessary for success in school, preparation for post high school education and entering the work world. We review curriculum & instruction periodically for the purpose of keeping it current and relevant to the needs of students and society.
The learning characteristics of students are considered when making curriculum and instruction decisions. Curriculum is developed to provide options for the wide variety of student learning abilities.
Please contact your school principal, the curriculum specialist, or me. We will be happy to discuss any aspect of the LPS Curriculum & Instruction with you.
Takako Olson
Director of Curriculum and Instruction
Course Guide
Book List
Graduation Requirements
Best Practices in Communicating Grades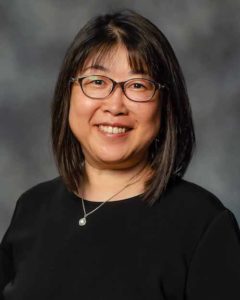 Director of Curriculum and Instruction
Curriculum and Instruction Technician
Digital Learning Coordinator
Curriculum Resource Support Technician