About Reading Language Arts
The ability to communicate-to read, write, listen, and speak well-is the key to success in school and in life. To ensure that all students read with meaning, write clearly, and speak and listen effectively, the Lincoln Public Schools provide a comprehensive, balanced and inclusive language arts program. The following basic components are included in the LPS K-6 program:
The curriculum is comprehensive in that it encompasses learning to read, personal reading, reading to learn, writing for multiple purposes, and speaking and listening both formally and informally.
The instructional program focuses on direct, systematic instruction in basic skills including phonics. The skills, processes and strategies of phonics, vocabulary, and comprehension are emphasized.
Students are provided a wide range of quality literature, both fiction and non-fiction, that can nurture creative and logical thought, foster appreciation of cultures and history, and provide connections that enable students to build their view of the world.
Students engage in abundant amounts of reading and writing daily to promote fluency and proficiency.
All students are supported in the classroom through needs-based flexible groups that are taught daily at their instructional level using appropriate texts. These groups include special education students, high ability learners, English language learners, and students who profit from interventions such as Reading Recovery.
Strategies such as trait-based writing and the writing process enable students to write to different audiences for a variety of purposes. Students advance from personal narratives using phonetic spellings to more advanced models of communication including creative writing, reports, and persuasion.
The 2014 Nebraska English-Language Arts Standards guide instruction at each grade level.  The Wonders Program and the LPS Writing Curriculum align to the Nebraska English-Language Arts standards.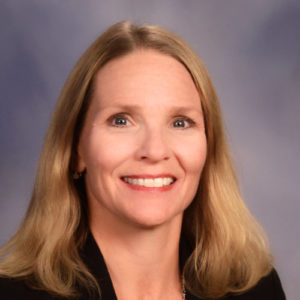 K-6 Language Arts Curriculum Specialist