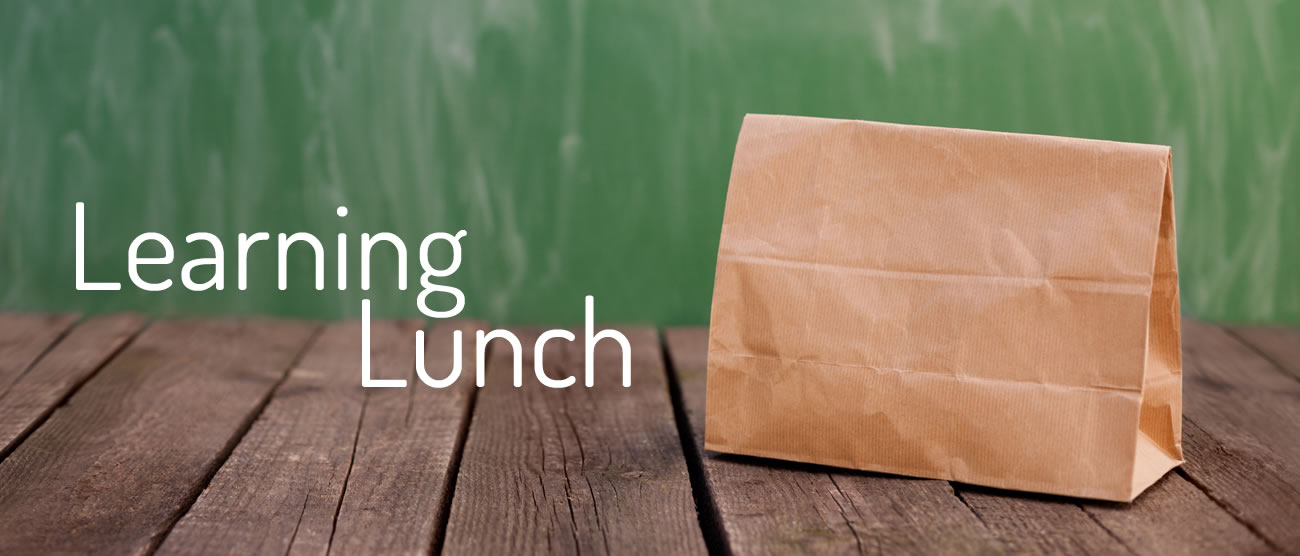 The 2018–19 lineup for the annual Lincoln Public Schools Learning Lunches series offers more "Untold Stories of our Schools" with Learning Lunches open to LPS staff and the Lincoln community.
Lunches are generally held during the school year on the last Tuesday of the month in the Board Room at LPS District Office, 5905 O St.  Doors to the Board Room open at 11:45 a.m., the program begins at noon, questions-and-answers happen at 12:30 p.m. Please bring your own lunch — we'll provide dessert.
Meeting the Needs of All Students: Supporting our Students Who are Deaf or Hard of Hearing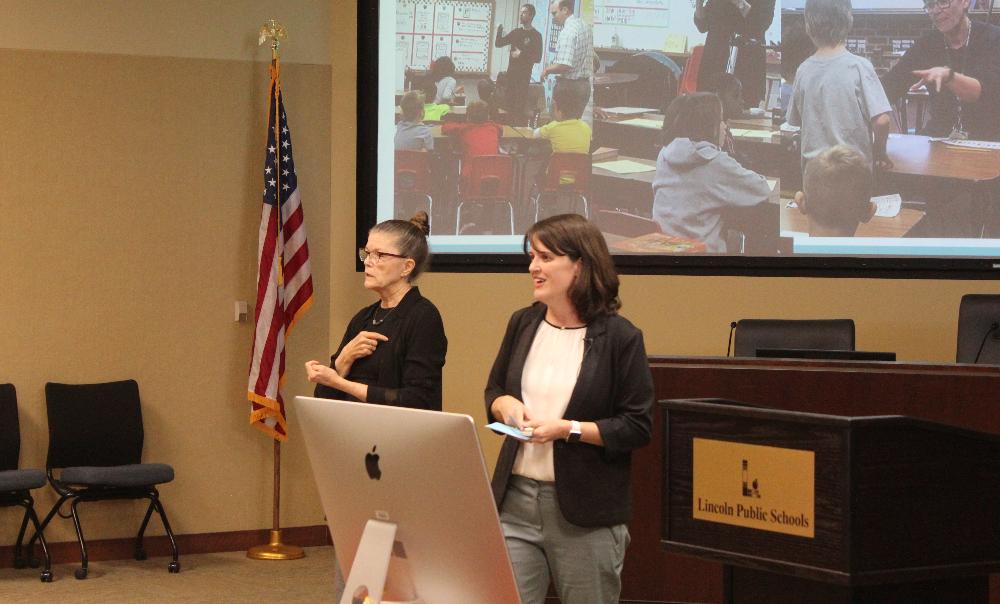 On Tuesday, November 19th,  Lincoln Public Schools presented its latest Learning Lunch, "Meeting the needs of all students: Supporting our students who are deaf or hard of hearing," with presenters Alisha Bollinger, LPS special education supervisor; Kristin Jolkowski, educational audiologist; and Kristen Works, LPS deaf or hard of hearing team leader. They talked about the many ways that LPS works to serve more than 180 students who are deaf or hard of hearing.
Twenty-five years of student-built houses
Bob Freese, Lincoln Northeast High School teacher
What's in a name at Lincoln Public Schools? Plenty of history and stories – and you'll hear a few of those stories at the Tuesday, Sept. 18 LPS Learning Lunch
SROs: Understanding this Important Job
Joe Wright, director of Security at LPS, and a representative from Lincoln Police Department
August 20th
Housing the Students of a Growing City: The Bond Elections of 1919 and 1924
Ed Zimmer, Historic Preservation Planner for the Lincoln Planning Department
September 17th
Digital Protections: How LPS Cares for our Students in the Online World
Chris Pultz, Tim Hahn, Jarred Rowe, all from LPS Computing Services
October 15th
ABCs of Teaching English to Immigrant/Refugee Students
Laura Salem, LPS English Language Learners program supervisor, and Kate Damgaard, LPS language curriculum specialist
November 19th
Meeting the Needs of All Students: Supporting our Students Who are Deaf or Hard of Hearing
Alisha Bollinger, Special Education supervisor
December 17th
SROs: Understanding this Important Job
Joe Wright, director of Security at LPS, and a representative from Lincoln Police Department
January 14th
Ensuring Students Have Adequate Learning Environments
Liz Standish, associate superintendent for Business Affairs
February 18th
We the People: The Citizen and the Constitution
Jaci Kellison, K-12 curriculum specialist, social studies
March 17th
The Importance of Our Guest Teachers in LPS
Vann Price, LPS Human Resources Department supervisor for secondary personnel, and Kren Shellhase, administrative assistant
April 21st
Take Charge, Career Readiness and Financial Responsibility: Lessons in Career and Personal Finance
Julie Hippen, assistant curriculum specialist for career and technical education, along with teachers and students
May 12th
Creating Music on a Blank Canvas
Lance Nielsen, curriculum specialist for Music at LPS