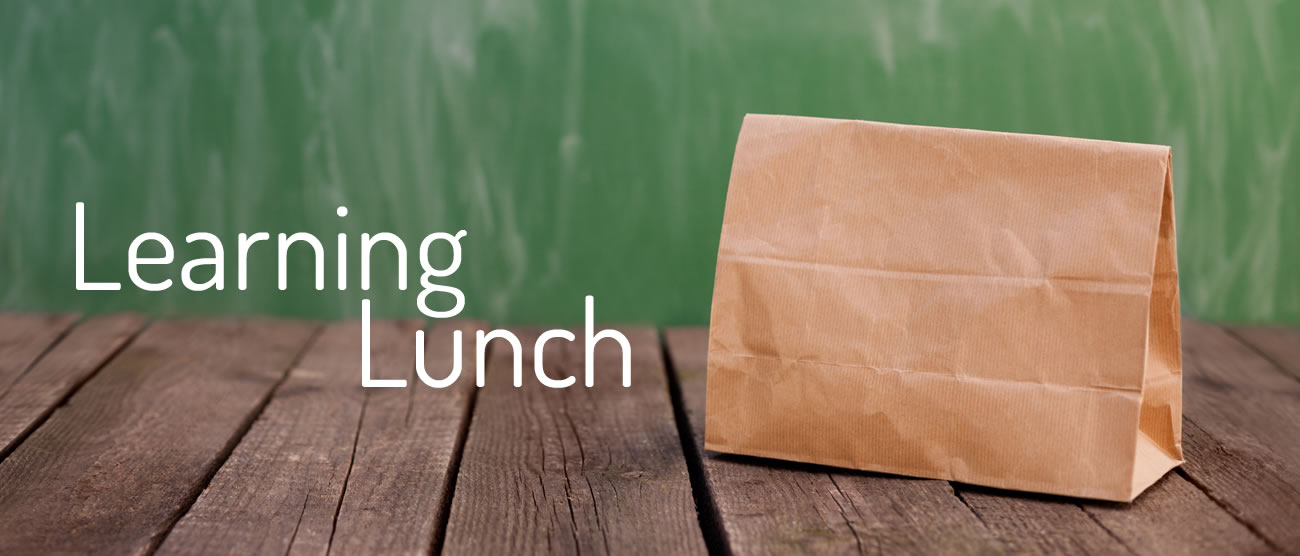 The 2018–19 lineup for the annual Lincoln Public Schools Learning Lunches series offers more "Untold Stories of our Schools" with Learning Lunches open to LPS staff and the Lincoln community.
Lunches are generally held during the school year on the last Tuesday of the month in the Board Room at LPS District Office, 5905 O St.  Doors to the Board Room open at 11:45 a.m., the program begins at noon, questions-and-answers happen at 12:30 p.m. Please bring your own lunch — we'll provide dessert.
Final Learning Lunch features student mariachi music
It's become tradition that the final Learning Lunch of the school year features students performing music. On Tuesday that tradition was alive and well, as the Lincoln Public Schools student mariachi ensemble played for an audience that filled the boardroom at LPS District Office.
It's the first year for Los Mariachis de la Ciudad Estrella, which translates to Star City Mariachi Ensemble. The ensemble includes students in grades seven through 12 from across the city.
"This musical opportunity has allowed our students to experience and learn the beautiful music of Mexico and to make a wonderful connection with our Hispanic community in Lincoln," said LPS Music Supervisor Lance Nielsen, who offered a brief introduction of the ensemble and its director, Brett Noser from Lincoln High School.
The ensemble performed a handful of songs on Tuesday. Between songs, Noser and assistant director Amanda McCullough shared historical information about mariachi music and the instruments played by members of the LPS ensemble.
Josue Meza, a senior at Lincoln High, shared the personal significance for him to be playing in a mariachi ensemble. His mom is originally from Jalisco, Mexico, where mariachi music originated in the 1840s. He also has an uncle who is a director of a mariachi ensemble.
"I kind of have it in my blood already," he said.
The ensemble played at various events throughout the city during the school year, including a Day of the Dead celebration at the University of Nebraska-Lincoln and the Martin Luther King Jr. Youth Rally. They also played at four different schools as part of a one-day tour on March 29. (You can still watch videos, see photographs and read quotes on a webpage dedicated to the tour.)
The ensemble will perform its final concert of the season on Monday, May 20, with the Lincoln Community Concert Band. The concert begins at 7:30 p.m. at Kimball Recital Hall on the UNL campus.
Twenty-five years of student-built houses
Bob Freese, Lincoln Northeast High School teacher
What's in a name at Lincoln Public Schools? Plenty of history and stories – and you'll hear a few of those stories at the Tuesday, Sept. 18 LPS Learning Lunch
Thanks for your support of our presenters this past school year. We can't wait to see you again next fall!
August 21
Managing generational differences
Kay Byers, retired supervisor of LPS Elementary Personnel Services (and Baby Boomer); Nicole Regan, supervisor of LPS Secondary Personnel Services (and Gen X-er); and Robbie Seybert, director of LPS Employee Relations and Personnel (and Millennial)
September 18
What's in a Name, Stories Behind our School Names
Ed Zimmer, Historic Preservation Planner for the Lincoln Planning Department
October 9
Informed Citizenship in Action: Student Vote
Jaci Kellison, curriculum specialist for Social Studies, and students with a passion for Student Vote.
November 20
Welcome Center: Opening doors into our community for families from around the world
Laura Salem, supervisor, English Language Learner program
December 11
Recruitment and Retention of Talent in LPS
Eric Weber, associate superintendent for Human Resources at LPS
January 15
VOICE at LPS: Readiness for Resumes, Rent and Recreation
Tonya Jolley, coordinator of VOICE (Vocational Opportunity in Community Experience)
February 26
Budget Development in LPS
Liz Standish, associate superintendent for Business Affairs at LPS
March 19
Twenty-five years of student-built houses
Bob Freese, Lincoln Northeast High School teacher
April 16
LPS Student Debate
Mindy Murphy, curriculum specialist for English Language Arts for secondary education
May 14
Aprenda mientras toma su almuerzo con los Mariachis de las Ciudad Estrella!
(Learn while you have your lunch with The Star City Mariachi Ensemble), Lance Nielsen, curriculum specialist for Music at LPS