Distribution of Materials
Organizations must obtain permission from LPS Communications prior to printing and dropping off materials for distribution to students using school district resources (i.e. take home folders, bulletin boards, posters, signs, etc.). Rules and regulations for distribution of these materials are designated in LPS policy and regulations that have been approved by the Lincoln Board of Education.
All materials distributed must carry the following disclaimer: "This event is privately-sponsored and is neither sponsored nor endorsed by Lincoln Public Schools."
Below are reminders about LPS distribution requirements.
Please note: Materials from outside organizations will not be distributed during the first or last week of the school year.
Non-profit organizations
Lincoln Public Schools will cooperate with community non-profit organizations to distribute information about enrichment opportunities available to students and families. The organization making the request must be a registered non-profit in the state of Nebraska.
Non-profit, youth-serving organizations are permitted to distribute flyers, brochures and posters promoting events for youth. (No stickers, please.)
Each outside organization is allowed to distribute information once per semester.
For elementary take-home folders, an organization can choose up to three (3) elementary schools. If more than three schools are desired, organizations should consider purchasing an ad in Community News. When an outside organization asks to distribute flyers through the school's take-home folders, they cannot choose to separate that distribution by gender or grade.
Materials with political or religious content (materials that proselytize or evangelize) will not be approved for distribution, nor will materials containing art or composition which is in bad taste or otherwise inappropriate for distribution to students.
No for-profit logos, coupons or offers are allowed on any materials for distribution.
All materials distributed must carry the following disclaimer: "This event
is privately-sponsored and is neither sponsored nor endorsed by Lincoln Public Schools."
Once you receive approval from LPS Communications, provide a printed copy of the approval letter with the confirmation number when you drop off the materials to be distributed.
Community News
Information distributed to all students can be included in Community News at a minimal cost. Call 402-436-1610 for more information or visit our website.
PTA/PTO/Booster clubs
PTA/PTO/Booster clubs using LPS communications channels – such as take-home folders, etc. – need approval for all promotional materials using school resources.
PTA/PTO/Booster clubs using their own communications channels – newsletters and information distributed on websites, social media, etc. – do NOT need LPS approval.
We understand that some PTO groups may be doing raffles as part of their fundraising activities. Under regulation 1112.2, advertising materials "cannot contain lotteries or other events carrying an element of chance", this includes raffles. Any materials sent home with students about fundraising events cannot promote raffles.
Feeder Schools (i.e. high school clubs, organizations etc.)
School clubs and organizations that wish to promote their events to other schools may distribute flyers only to their official feeder schools.
ALL materials will still need to be approved by LPS Communications ahead of printing and drop off.
For-profit organizations
For-profit organizations are not permitted to distribute information directly to our students. This includes advertising, coupons, achievement certificates, contests and other materials (such as stickers on students).
There are limited exceptions that include:
When the organization is partnering with a school, PTA/PTO/Booster club to participate in a fundraising effort for the school. One flyer per event is allowed (again, no stickers please). All flyers must be submitted by the non-profit group and approved by LPS Communications. A simple handout is allowed that provides information about the fundraiser, but the handout should NOT look like an advertisement for the for-profit organization. (i.e. no logos, food photos, etc.)
When LPS instructional leaders and curriculum specialists determine information has instructional value for a classroom's learning and teaching environment.
When for-profit companies provide us with information about job opportunities for students, that information will be placed on our eBulletin board. Fill out this form to share your job and extended learning opportunities with students.
In general, school bulletin boards follow these same guidelines.
School Social Media and Newsletters (including electronic)
School social media accounts and school newsletters should be about school information only. Nothing from outside organizations should be posted or included on a school's social media pages or school newsletters. Our regulations do not allow us to use taxpayer resources to benefit outside organizations. School social media and electronic newsletters fall under that category.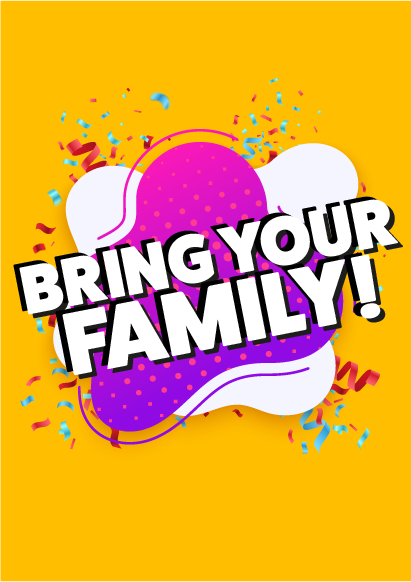 You may view the current Approved for Distribution list via Google Drive.