Two Kitchen Managers "Inspire" Good Every Day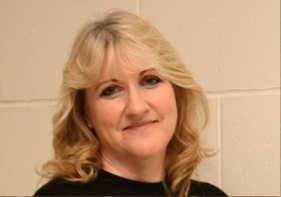 Jackie Duryea, Lakeview Elementary, and Susan Stone, Maxey Elementary were both honored with a 2017 Inspire Award.
Each year, school principals nominate one student, and one staff from their building who they consider a positive force for good. Ceremony and reception were held at North Star High School where certificates and medals were received.
We're very proud of Jackie and Susan, and are appreciative that other's see their kind and warm hearts. Something we've known for quite some time. Congrats ladies, you're very deserving!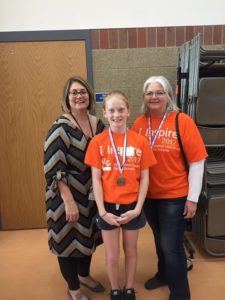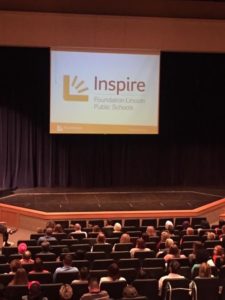 Adams Elementary Kitchen Remake
When District painters told Cafeteria Manager Yvonne that she could pick anything she wanted to put on the kitchen walls, she contemplated some big ideas! Using the school's mascot, and some clever phrases, she created vibrant new walls with healthy messages. Great job Yvonne, and District paint staff!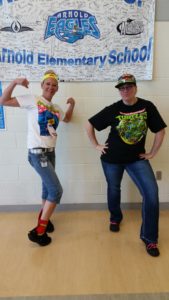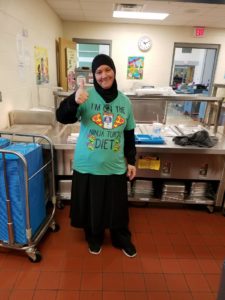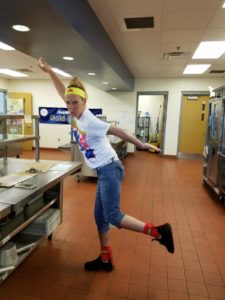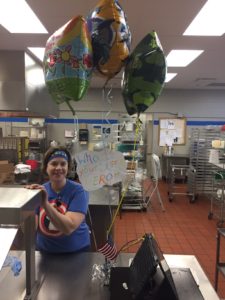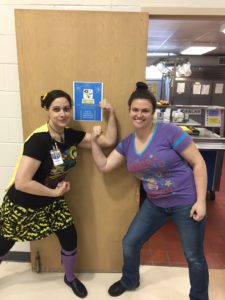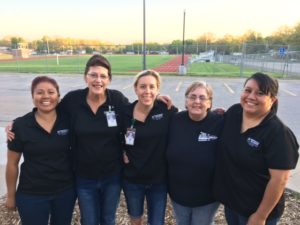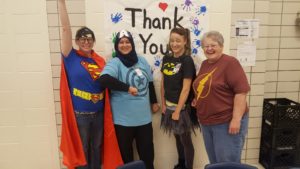 School Lunch Hero Day Taken to Whole New Level
Cafeteria Manager Becky Coatney created this awesome 30 ft banner of her staff Super Heroes. Each staff member is a Super Hero with their own super powers and foes.


Mike the Camel Travels to McPhee Cafeteria
Mike the Camel is just a little something that is passed among McPhee Elementary staff to say a little extra thank you for all you do.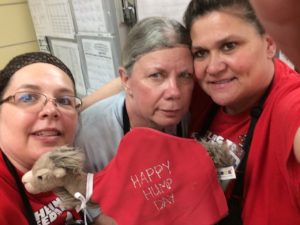 "The ladies in the cafeteria are a remarkable team! They work tirelessly to get all of the children fed and nurtured so their brains and bodies are ready for some hardcore learning each and every day! They are kind, patient, and extremely friendly. We are lucky to have such a committed group working as hard as they do. Thank you, ladies!!"
-- Carli Hacker, 3rd Grade, McPhee Elementary
We're certain Mike will love the cafeteria staff as much as we do! Once his visit is complete, the cafeteria staff will get to send him off to his next adventure - to someone else very special and deserving as well.