Guidelines of Use
Run the Software Updates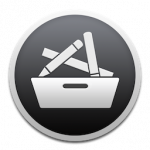 LPS computers receive software updates, anti-virus definitions, and inventory updates exclusively through the LPS network on a daily basis. Recipients will be expected to regularly connect the laptop to the LPS network at an LPS location to receive these updates. Users can manually run software updates by launching 'Managed Software Center' on OSX computers or by restarting their computer and applying updates for Windows computers.
Leave These Settings Alone
LPS staff members are granted administrative access to the computer they are issued. This means that you, as an LPS staff member, are granted permission to make changes such as installing software, adding printers and configuring system settings. This privileged access does NOT grant you permission to: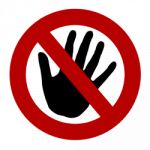 Edit the given computer name
Disable Sophos anti-virus software
Disable LANrev management software
Use the terminal or command line interface for ANY reason
Damage, Loss, or Theft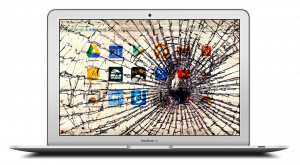 When staff members are issued district equipment, they accept the full financial responsibility for the cost of repairs for any damage (e.g. spilled coffee on the keyboard, dropped device, etc.) or for replacement in the event of loss (e.g. stolen when the computer was left in a car, etc.) of such equipment while in their possession. The only exception to this policy is when the item disappears or is damaged as the result of a school building or district building break-in or vandalism. The Electronic Device Repair and Replacement Program is an optional program that allows an employee for a very modest cost to cover some of the risks for district-owned laptop computers and other covered electronic devices. Each employee has the choice to register for this Electronic Device Repair and Replacement program.
All losses must be reported to risk management in a timely manner. Begin the process by putting in a help ticket & telling the Executive Secretary in your building about the damage, loss, or theft of your device. If you believe your laptop has been stolen, please contact the police immediately to file a report.
If your laptop would be away for repair for more than a full instructional day, you may be able to use a "loaner" laptop.
User Logins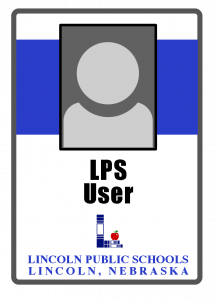 LPS employees login to this laptop as themselves by entering their LPS user name and password. NEVER GIVE ANYONE YOUR LPS PASSWORD, FOR ANY REASON – INCLUDING FAMILY MEMBERS OR HELP DESK EMPLOYEES.
If someone needs to use your laptop, LOG YOURSELF OUT before sharing this LPS device. You will be held professionally responsible for any violations of LPS Board of Education Policies while you are logged in.
TECHS: If an LPS technician needs access to this device, they can login with an Administrative technician's login.
COLLEAGUES or STUDENTS: If a colleague or student needs to use the laptop temporarily, have them use their own LPS username and password.
FAMILY: If a family member, or other non-LPS employee needs to access this device, have them login with the "guest" account provided on the device. (Guest login info is shown below.) Note that any documents or data created by the guest are DELETED upon logout. If the guest needs to keep any of their work, they will need to move it to another storage space (flash drive, online account, email) before logging out.
Guest Account Login on MacOS
Username: Guest
Password: -none-
(leave the password field blank)
Guest Account Login on Windows
Username: LPSGuest
Password: Guest (case sensitive)
Taking Care of this Laptop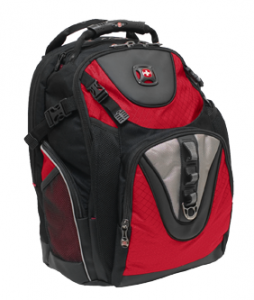 Safe Travels
Keep your laptop in a case/bag whenever it travels outside of a building.  (Home-school, etc.)
Exercise those Electrons!
It is ok to charge your computer at your desk, but run it on battery power as often as possible. It is healthy for your battery to run all the way down to zero occasionally. Here are more tips on extending the battery life of your computer.
Reboots are Refreshing
Restart this computer once a week or so, even if it seems to be running fine.
Keep Software up to Date
Two tools on your laptop will try to update your software; the Apple App Store, and Managed Software Center (LPS). You should allow these tools to run software updates at your earliest possible convenience.
Oooh! Hot!
This laptop will get hot. It dissipates the heat generated from heavy processing through the metal case.
An Indoor Tool
NEVER leave the computer in car or garage overnight. Nebraska's winter cold will snap the delicate connections between components inside of your laptop, and our summer highs can melt them.
No Stickers, Please
After you spend 3 years with this device, it will have a second use in our district. Please do not place stickers on it. (Vinyl clings that remove cleanly with no adhesive residue are OK.) If you like stickers, please purchase a case for the laptop (idea) that you can then cover with stickers as you desire.
Printers
All of your building MFDs should have moved from your old laptop to your new one during the migration. However, you may find yourself needing to add or remove a printer at some time. Instructions for doing that can be found here.
Printing Problems?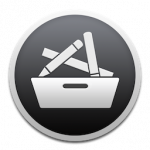 Some users have experienced issues printing Google Docs (seeing symbols instead of letters) or ExamView content after moving to their new laptop. These problems are both caused by some fonts that were inadvertently disabled on your new laptop. The solution: run the Managed Software Center app found on your laptop. That tool will prompt you to run important updates from LPS that will fix this issue, along with other updates. If it's still funky after that… call the Help Desk at x1735.
Google Chrome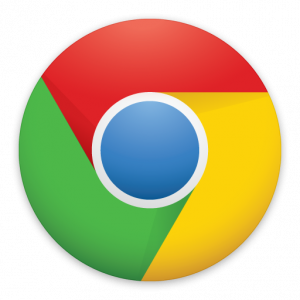 There are many good web browsers, and we have installed Chrome, Firefox, and Safari (Mac) or Explorer (Windows) on your machine so you can use whichever tool meets your needs in a given situation. However, we are encouraging teachers to use Google Chrome as their default browser for a number of reasons.
If you are new to Chrome, you may not realize there can be an extra click when printing. This page will show you the "Print using system dialog…"
If you are struggling with an issue related to Chrome (password saving, broken login, etc.) or are interested in ways to make your use of Chrome more elegant, this LPS page may offer the ideas or solutions you are seeking.
For general information and help using Chrome, visit the Chrome Help Center, or contact the LPS HelpDesk.
Changing Your Dock
Adding an Application to the Dock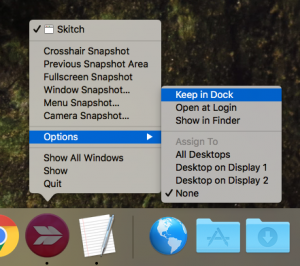 Locate the Application you'd like to add to your dock in your Applications folder.
Click and hold on the application's dock icon
Select Options
Select Keep in Dock
To Move an Application:
Click and hold on the application
Drag to new desired location
To Remove an Application:
Click and hold on the application
Drag out of dock
Let go! You can always add it back later.
Note that applications to the right side of the vertical line cannot be removed.
Other Changes: If you are customizing your dock (screen position, size, etc) and find yourself frustrated because the changes are being reset after you restart your computer, contact the Help Desk for a quick solution!
LPS ownCloud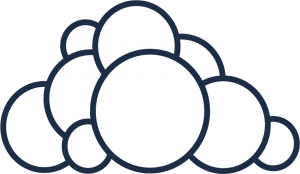 LPS ownCloud is the simple, automatic, cloud backup solution available in LPS. For more information on what OwnCloud offers you, or how to use it, visit the LPS ownCloud page.
iCloud Awareness
iCloud is not an LPS supported or endorsed solution for file storage. Do not store LPS work product in iCloud. iCloud is Apple's cloud syncing and storage solution in which they afford you a small amount of space for free with any Apple product; to use more advanced features requires a subscription.
Malware & Spyware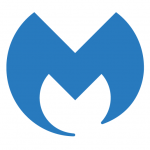 Is your browser home page being blocked? When you search the web does it take you to a search engine you didn't choose? Do you see pop-up windows whenever you launch your web browser?
If you answered "YES!" to any of these questions, your frustrations may be the result of malware or spyware. The steps outlined in this LPS resource can repair & reset your browsing experience. (If you are not comfortable with these steps, feel free to contact the LPS Help Desk at x1735.)
Portal Update
Great news! The LPS Portal can now favorite tools you use most frequently. Teachers can direct students to favorite items for even faster access to classroom tools. Instructions, including a short video overview, can be found on this page. (Jump to favorites part of the video HERE)
Additional Laptop Resources
Settings
Printers

LPS Multifunction devices (MFDs) were hopefully moved from your old computer to your new one. If your MFDs were not automatically added to this machine you can add them using the Printer Setup application found on your Dock.  Before launching this application you will want to know the name and model of printer which can be found on the front of the MFD.
If you need to print to an LPS Xerox printer (a printer that does not have copy/scan capabilities) the printer will need to be re-added. You can either add them yourself or call the LPS Helpdesk (x1735).
Printing from Adobe
Printing PDF files that are opened in Adobe is different than it was with earlier versions.  Please click HERE for directions.
Toggle Mirroring On/Off
macOS defaults to a multiple display situation. To toggle mirroring on/off with a keystroke, use the following :
System Preferences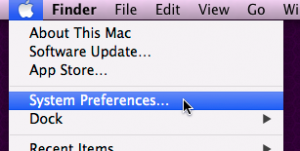 Your user account has "admin" rights and can alter system settings. Following are a few that we want to bring to your attention. Open your System Preferences under the Apple Menu.
Dock – Selecting "Automatically hide and show the Dock" will allow you to use your screen real estate more effectively, especially when using the online components of the new Reading Wonders curriculum.
Accessibility > Zoom > Use scroll gesture… enables the ability to use your trackpad to zoom in and out, isolating important information on your screen when you are projecting in front of a room, or when you need to see things easier because your eyes "just aren't what they used to be."
Desktop & Screen Saver – Look in the bottom left corner of the screen saver tab to set the length of inactive time after which your screen saver will begin. If you are projecting in front of students, you may want to set this to to a longer time.
Energy Saver – This is where you set the length of time after which your computer goes to sleep.
Security & Privacy > "Require Password ___ minutes after sleep or screen saver begins." You should (for personal security reasons) have this setting turned on. However, choose a 1 minute window during which you can wake the computer up without needing to enter a password. This will save you many frustrating logins, and shouldn't compromise security.
Trackpad > Point & Click – You can save a lot of physical "clicks" on your trackpad by enabling "Tap to click." It allows you to simply "tap" on an object to select it, instead of a hard, physical press of the trackpad button. This will reduce wrist strain and trackpad sensitivity over time.
Notification Center – Your laptop now allows every app to send you notifications on-screen. This is where you can manage these notifications on an application-by-application basis. (Mac Basics: Notification Center)
Finder Preferences
Open the Finder preferences by launching the Finder (just click on your desktop) and choosing Preferences from the Finder menu.
General – Decide what location is shown by default each time you open a Finder window. A good idea is "Documents". You can also use the checkboxes to choose what kinds of devices will appear on your desktop. (If you turn these off, they still appear in your Finder windows, just not on your desktop.)
Sidebar – Check the boxes to choose which home icons will (or will not) appear in the left sidebar of every Finder window.
Supported Applications & Services
If the software or service is supported by Computing Services, you'll find all the information you need to get started on this page.
Hardware
Side Ports
Things you will NOT find
Software
Teacher accounts are "Administrator" accounts on this computer. This means you can install software.
Installed Software
Beyond all of the web-based productivity and educational tools you can access with this laptop,  it has the following software applications:
MacOS Sierra (10.12)
Adobe Flash Player
Adobe Reader
Apimac Timer
Bomgar
Comic Life
Firefox
Google Chrome
iMovie
IPEVO
iTunes
Java
LPS PrintShop
Malwarebytes
Managed Software Update
NeSA
Notes
Office 2016
ownCloud
Photos
Safari
Sophos Anti-Virus
TextWrangler
Transmit
Zoom
Windows 10
15-16 DRC InSight
Adobe Acrobat Pro DC
Adobe Reader (DC)
Bomgar
Firefox
Flash Player
Google Chrome
ImageImages
iTunes
Java
LPS PrintShop
Malware Bytes 2.0.2.1012
Mochasoft – AS400 – v2.9 03-02-16
Notepad++
Office 2016
OwnCloud
Sophos Anti-Virus
VLC
Zoom
Managed Software Center
Depending upon your role in LPS, you may have a reason to have any number of software applications that other LPS employees may not. In an effort to get the right software to the right teachers with as little encumbrance as possible, LPS now offers a way for teachers to conveniently install software on their own computers.
NOTE: Managed Software Center only works (allows you to see & install) while your computer is on the LPS network
Here is a list of the optional software available to you via Managed Software Update.  Please note that some of these software packages require purchase:
A+Suite
AcrobatDC
ActivInspire
Adobe Creative Cloud Standard
BASC
Classroom Suite
ExamView
FileMaker Pro
Finale 2014
Garageband
Geometer Sketchpad
ImageMate
iMovie
InDesign Creative Cloud
Keynote
Lexia Reading
Notebook
Numbers
Pages
Photoshop Elements 9
Photoshop Creative Cloud
PsychRDConnection
Reflector2
School House Fonts
SCOPIADesktop
Smart Notebook
SmartMusic
Symphony Math
TurningPoint
VLC
VueScan
Walsworth
WJIII
XSight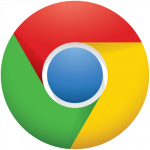 Web browsers
Google Chrome is our default browser in LPS but please use whatever browser works for you in a particular situation. We have found success (and happiness) using Firefox, Chrome, and Safari.
AirPlay
AirPlay is the built-in way to send your laptop screen to an AppleTV wirelessly. This will only be of interest to teachers in locations where AppleTVs have been purchased and installed.
Mac App Store
The Mac App Store is Apple's new way to purchase, download and install software made specifically for your Macintosh computer. If you choose to use it, know that use of the Mac App Store requires an Apple ID, which is not procured or administered by LPS.
Microsoft Office (Word, Excel, PowerPoint)
The version of MS Office on teacher laptops has been updated from v.2011 to v.2016 for both Mac and Windows To learn more about this new suite of productivity software, try the following resources.
Office 2016 for macOS
Office 2016 for Windows
Frequently Asked Questions
Q: What do I do with my laptop if I am leaving the district?
A: Turn in the laptop and charging cord to the office during the standard check-in procedure for your location.
Q: What is the procedure if a laptop recipient takes a leave of absence?
A: If the leave is greater than a semester, the laptop and charging cord must be returned to the district. The procedure is to turn in your laptop to the school office, and the school office will create a HelpDesk ticket to have the laptop and charging cord picked up by Computing Services staff.
Q: What is the procedure if a laptop must go in for repair?
A: The first step is to create an LPS HelpDesk ticket to report the nature of the problem with the laptop. The district will then provide access to a loaner laptop while repairs are made to your laptop. Problems with your charging cord should also be reported via a HelpDesk ticket. Do not take your laptop outside of LPS to be repaired.
Q: What if I change to another LPS school, do I take my laptop with me to my new school?
A: Yes. Your laptop stays with you as long as you are classified as a certificated staff member employed by the district.
Q: Can I keep the laptop that I am currently using?
A: No, portable computing devices for certificated staff as described in the CLASS technology plan are on a 3-year refresh schedule and the replacement cycle for elementary and middle school labs is premised upon the redistribution of these devices. In essence, a district lab is waiting for the computer you have been using.