Creating & Delivering Multimedia Content
Creating & Delivering Multimedia Content
LPS provides all of the tools necessary for creating video or audio based content, and delivering it online. Following are the most common teacher needs, and our first suggestion in each scenario. If the proposed solution does not meet your needs, there are often alternatives within LPS that might, and they are listed as well. For various technical, contractual, and ethical reasons LPS staff should create and store all work product in LPS supported tools.
If you have technical questions about any of the processes shown on this page, please feel free to reach out to the LPS Help Desk via a help ticket.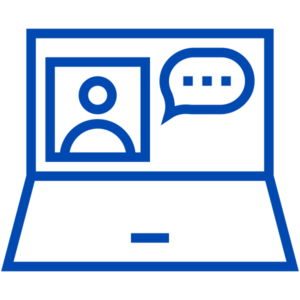 Record Yourself
Record the Screen
Record Yourself and the Screen
Record Narration with a Slide Deck
Record Audio Only
Embed Questions in a Video
Addressing Student Questions
Hold a Live Broadcast
Best Practices & Considerations
Nobody likes the way they look or sound on a recording. It's human nature. 
Proactively practice smiling before you even hit record.
Dress professionally. People tend to look best on camera in solid colors, but not in black or white clothes. 
Sit close to the screen. Your face should fill most of it.
Look directly into the camera lens (not the screen) and act like you are speaking to a real person. Let your personality shine through. 
It can be harder to understand people on recordings than in person. When you're talking, go a little slower than you might speak normally. Pause between sentences. 
Create a list of talking points before you begin and keep it where you can see it.
Shorter videos are better than longer videos in almost every circumstance.
Perfection is not expected or required in most cases. Don't worry about a few 'ums' or 'ahs.'
Make sure the space behind you is clean, free of distractions, and is appropriate for student viewing. 
Make sure the room is well lit.
Don't sit with a window behind you. Face a window or light source if possible.
If you are recording in a quiet environment, you don't need a special microphone or camera. However, using an external microphone of any kind can improve the recording. Even a pair of earbuds with a microphone might help.
Elevate your laptop so that the camera looks slightly down at you, if possible. It's a more flattering angle of your face.
Don't worry about the recording quality. In most cases default camera settings (720p HD) are good enough. Higher quality recordings create large file sizes which take longer to upload and process.
Do a short test recording and listen to it. There is nothing worse than finishing a 10 minute recording, only to realize that the camera or mic wasn't working as expected.
Make sure there is no sensitive info on your screen, like student data, grades, staff communications, etc.
Make sure all of the content you want to show is open or loaded before you start recording, if possible.
Declutter your screen to reduce distractions.
Consider what's visible in your bookmark bar, open tabs, etc.
Turn off Zoom or chat notifications.
Updated March 10, 2020