Heartland Athletic Conference announces expansion starting in 2018-19
The Heartland Athletic Conference is excited to announce three schools have applied for and accepted invitations to join.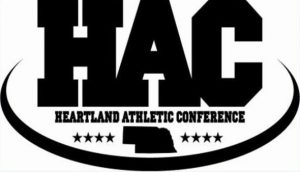 Kearney High School, Lincoln Pius X High School, and Norfolk High School will join the HAC as full-time members of the conference beginning in the 2018-2019 school year.
The conference's current members include Fremont High School, Grand Island High School, and all six high schools in Lincoln Public Schools: Lincoln High, East, North Star, Northeast, Southeast and Southwest.
Existing conference members have worked out broad details, but HAC president Kevin Simmerman said all current and future conference members will work out specifics like tournament brackets, rotation of event host sites and more.
The last time the conference expanded came more than a decade ago when two new LPS high schools – North Star (2003) and Southwest (2002) – were opened.
Comments
"The current members of the conference are excited to add these three schools who have outstanding athletic and academic traditions. We look forward to the positive impact that these schools will make in an already competitive conference."
Kevin Simmerman, 2016-17 HAC president, athletic director, Lincoln North Star High School
"Kearney High School looks forward to being long-standing members of the Heartland Athletic Conference and the wonderful opportunities it will provide our students in activities. We think this is a great fit for KHS and are excited to join the strong tradition of excellence in the HAC."
Mitchell Stine, CMAA, assistant principal for Activities, Kearney High School
"Pius X is excited to become a member of the HAC. We look forward to the opportunities that the membership will afford our teams, and our student-athletes."
Tim Aylward, athletic director, Lincoln Pius X High School
"Norfolk High School is honored to accept the invitation to join the Heartland Athletic Conference. We are excited to join the strong tradition of athletic excellence. We believe it is a great opportunity and fit for Norfolk High School."
Dr. Jami Jo Thompson, superintendent, Norfolk High School
Updated April 10, 2019