Mobile Apps that Connect to LPS Systems
Most LPS employees now have access to mobile devices (smart phones, tablets) through personal or work situations. Many of the systems LPS uses to conduct business have apps that connect your mobile device with the data you are interested in. Following is an alphabetical listing of some of the major ones in our environment.
DocuShare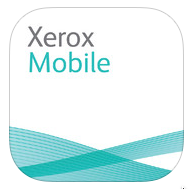 Many apps are available that would allow you to create a WebDAV connection to our LPS DocuShare server. The official one is offered by Xerox – the same folks who created DocuShare. The Mobile Client for DocuShare enables you to access, manage, and share content stored in LPS DocuShare.
Download
LPS Setup
Once you've downloaded and installed the app, you will need to setup an "Account" in the app that allows you to connect to LPS DocuShare.
Click the "More •••" icon at the bottom of the left column, then "Manage Accounts"
Fill out the available fields exactly as shown in this image, except for the Username & Password fields which should be your own LPS credentials.
G Suite (Google apps)
Google has a suite of 4 mobile apps that allow you to view, share, and organize your files on mobile devices. You can also upload and store new files directly from your phone or tablet.
Download for iOS (iPhone & iPad)
Download for Android
LPS Setup
When using these Google Drive apps to connect to your LPS GOOG account, you will need to use your full LPS GOOG email address (@class.lps.org) as your username (username@class.lps.org).
More Info
MackinVIA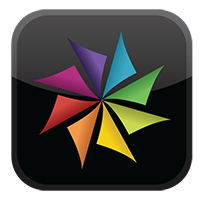 MackinVIA provides easy access to eBooks and educational databases offered by LPS libraries. With just one login, users can view, utilize, and manage all of their eResources.
Download
 LPS Setup
When launching MackinVIA for the first time you will need to offer three pieces of information to connect to your school library.
Enter Your School Name: [Begin typing your school name and you should see it appear.]
Backpack User ID: [Your LPS username]
Backpack Password: [Your LPS password]
More Info
McGraw-Hill ConnectED Mobile (Wonders)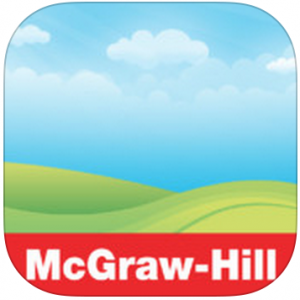 The McGraw-Hill K-12 ConnectED Mobile app allows K-6 teachers in LPS to access much of the Reading Wonders curriculum content (eBooks, leveled readers, practice sheets, and additional resources) directly on an iPad.
Download
LPS Setup
NOTE: You will not login directly through the app. Instead, use Safari (on your iPad) to visit LPS.org keyword: Wonders and login, just as you would on your computer. From the Wonders dashboard, you should see a link on the right side of the page that says "Launch App." (VIEW SCREENSHOT) When you tap that link, it should open the McGraw-Hill K-12 ConnectED Mobile app if you have it installed on your iPad. Otherwise, tap the link on the dashboard that says "App Store" to be taken to the download & install page in the Apple App Store.
To view content, you may download it to the iPad by selecting it within the app. Each piece of content is large and may take 5 minutes or more to download to your iPad. Consider this when preparing for the day – you would not want to introduce that wait time during a lesson.
When you have completed the week's lessons, you may want to free up storage space on your iPad by deleting the previously used content. You can do this by opening your "Book Bag" and tapping "Edit". You may then delete any old materials.
More Info
McGraw-Hill Reading and Language Arts apps appropriate for student use may be found here:
MyVRSpot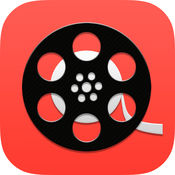 The MyVRSpot app for iOS (iPad & iPhone) allows for upload of videos recorded on the mobile device directly to the user's LPS MyVRSpot account. This greatly streamlines the process of using a mobile device as a camera.
NOTE: While the MyVRSpot app does allow for other uses (recording directly to your account or viewing content from your account, for example) at this time it is our recommendation that you not use any feature other than uploading.
Download
Additional Information about MyVRSpot.
OverDrive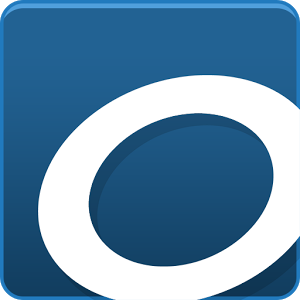 OverDrive allows users to borrow and download popular ebooks and audiobooks from our digital library.
Download
LPS Setup
When launching the OverDrive app, you will first need to select our LPS library. Instructions for getting started with the OverDrive App.
To login to OverDrive
Choose user type (student/teacher)
Library Card Number: [Your LPS username]
PIN: [Your LPS password]
Additional Help
ownCloud

(¢.99)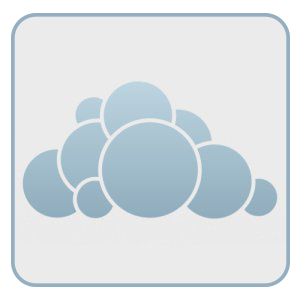 OwnCloud offers mobile access to the files that your your desktop computer is syncing with the LPS ownCloud server in this ¢.99 app. Browse your ownCloud server files, add folders, delete files, download, upload, open and update files and more – wherever you are, whenever you want!
Download
LPS Setup
When you set up the mobile app you will need to enter your LPS username & password, along with the LPS server address:
https://lpscloud.lps.org
NOTE: Don't forget the 's' in the address when you type it in. The 's' is for "secure" and the address will not work if you leave it out.
Remember that mobile devices tend to play funny games with auto-capitalization. If you are unable to login, triple check that you entered your password with the appropriate upper/lower case letters & numbers.
More Info
Performance Matters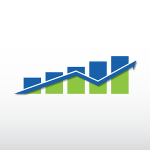 Performance Matters is the LPS professional development tool used for registering for LPS staff development, and more. They offer a mobile app that allows you to view your courses as both an instructor and a participant. As a participant, view your upcoming courses and map their locations. As an instructor, you can take attendance directly in the app.
 Download for iOS & Android
LPS Setup
During the first login with the Performance Matters mobile app, you will need to sign in with your LPS credentials and the following code, which identifies you as an LPS employee:
Synergy
Edupoint Education Systems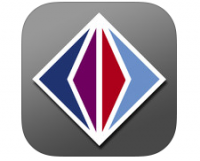 There are different mobile apps available depending on your role in the system to use with Synergy. You can click on the links below or search the store to install the app on your mobile device.
 Download for iPhone & iPad
Download for Android
LPS Setup
The ParentVUE and StudentVUE apps only require that the parent or student enter their Zip Code. It will direct them to the LPS Parent/Student portal.
Some of the apps require that the District URL be entered.  The LPS District URL is:
https://synergy.lps.org/
NOTE: Don't forget to type the "s" in "https". 
The TeacherVue app does not allow you to take attendance on the iPhone, there is simply not enough room on the screen to see your class grid.
WeVideo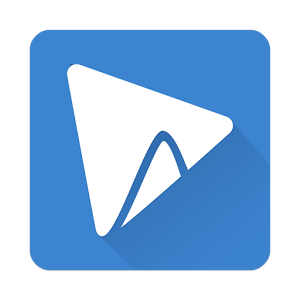 WeVideo provides an award winning app for iOS (iPhone, iPad) as well as Android devices. Like the web tool you already know, the mobile apps are an easy-to-use yet sophisticated video editor. Capture your favorite moments and memories and transform them into videos within minutes using special effects, filters, voiceover recordings, and more. If you are unfamiliar with WeVideo in LPS, start here.
Note: At this time, WeVideo projects that are started in the mobile app must be finished in the mobile app. You cannot start a project on mobile and switch to desktop, or vice-versa.
Download
LPS Setup
To use your LPS WeVideo account on the mobile device, you must sign in using your LPS Google account. To do this, click the GOOGLE sign-in option (a red G) on the initial app screen. Use your @class.lps.org email account, and it will redirect you to the LPS single sign-on screen you would expect to see when logging into any LPS tool online.
To sign out of the WeVideo iPad app, open the left menu. Open the "Account Info" screen and look for the "Sign Out" link in the top-right corner.
More Information:
WordPress
WordPress is available for use on mobile devices. The advantages these tools offer begin with the ability to upload photos to your blog page live as they happen, easily manage comments, write posts, upload photos, edit pages, and manage comments on your blog from wherever you may be by using your WordPress for your mobile device.
Download
LPS Setup
Getting up and running with the WordPress app on your mobile device is a two-step process. Detailed instructions can be found on this LPS page.
More Info
Zimbra

Zimbra is the communication suite used in LPS, including email, calendar, and tasks. It does not run in an "app." Instead, it creates an always-on connection (ActiveSync) that keeps your mobile device synced – live, in real-time. The mail app can only be configured on personal devices, or administrative use LPS iPads.
LPS Setup
We have a number of web web pages explaining how to establish the sync between your device and the LPS Zimbra servers. Find links to them here, or feel free to enter an LPS Help Ticket for assistance.
Other Tips:
Zoom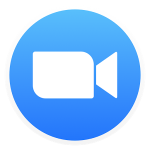 Zoom is a web-conferencing tool that allows a user to attend meetings, professional development and other group events from their computer or mobile device. The desktop and mobile client also have an Instant Messaging (IM) feature. Zoom is licensed for all LPS certificated staff, administrators, and technicians.
Download
LPS Setup
Sign into your LPS Zoom account with these instructions:
Click Sign In
Select SSO (do NOT select Google and do not use the text fields for email)
The company domain should be lps
Go
The Lincoln Public Schools sign in appears, enter your LPS username & password
Open this page in the Zoom app
Other Tips:
Published August 27, 2014