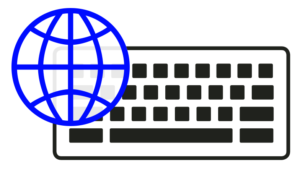 LPS Students in World Language courses may need to type using accented characters that are not available when typing with the standard US Keyboard. The process for adding an International Keyboard is fairly quick and makes it easy to switch back and forth between US/International simple.
Follow the steps below, or view one of these screencasts to see the steps in action.
GOOGLE: Choose keyboard language and special characters
Set your keyboard language
Click your account photo.
Click Settings.
Use the search box to quickly find the "Languages and input" section of the Chromebook's settings
In the "Language" section choose "Add Languages" and select any languages you wish to add.
In the "Input method" section choose "Manage input methods" and select the US International Keyboard" (or a specific keyboard for the language of your choice). Click the BACK arrow
In the "Input method" section toggle "Show input options in the shelf" to be ON.
This will show you all of your keyboard language options in a menu in the shelf at the bottom of the screen that indicates which keyboard is currently selected. You can click that menu to switch between them.
Adding and using the International Keyboard on a Chromebook

How do I use the International Keyboard to type accented characters?
When the International Keyboard is in use, the [alt] key on the right side of your Chromebook's spacebar becomes the [alt gr] key. Pressing the [alt gr] key while typing many letters types the accented version of the letter or punctuation.
The following resources offer a good explanation of keyboard shortcuts:
How do I add and use the Chinese Keyboard?
Scott DeBoer at East High has created a video that will walk you through the process of adding and using the Chinese keyboard with a Chromebook.