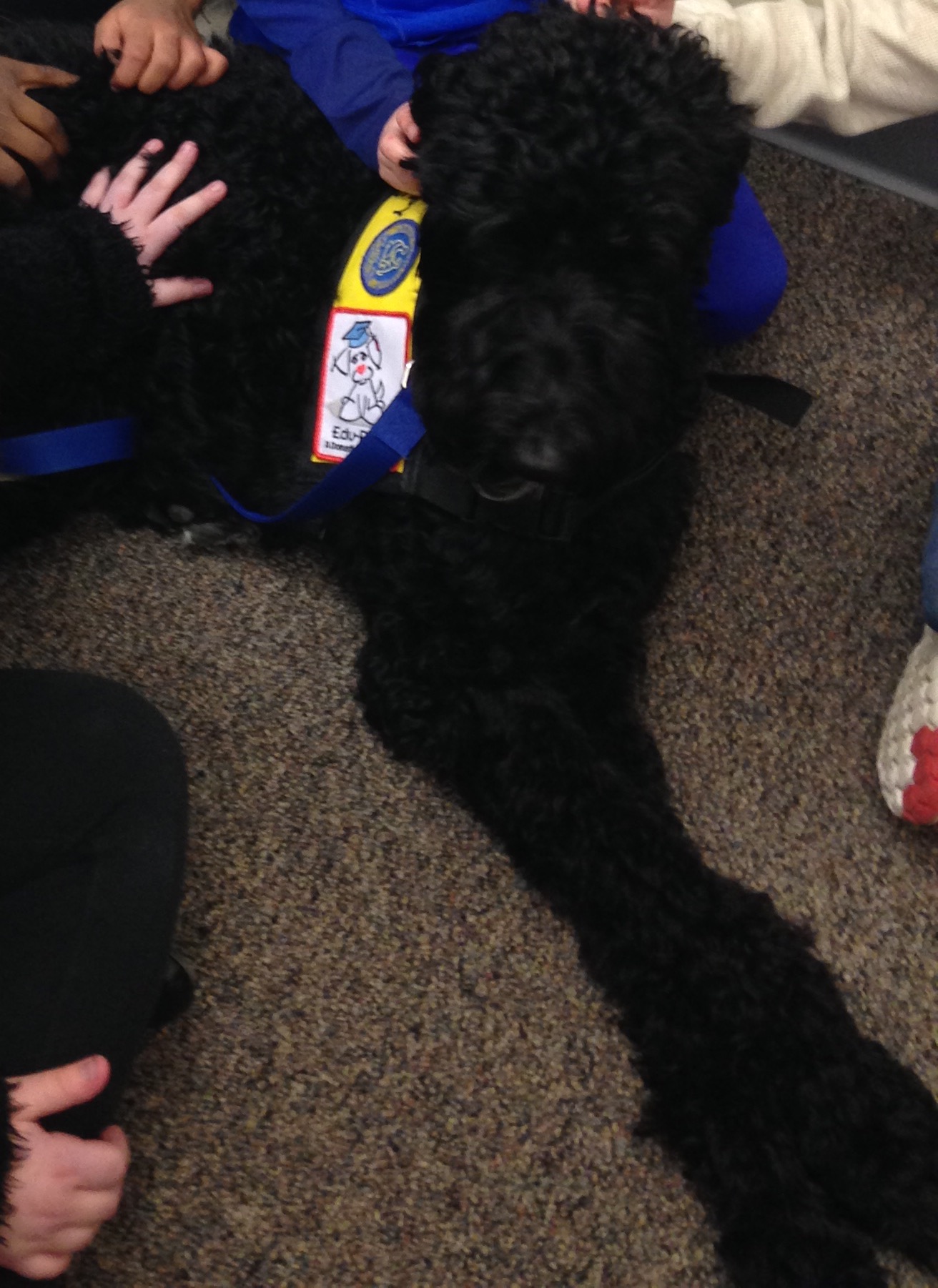 Anne Fargen, Kooser Elementary School
Favorite hobby: Getting pet by humans I love
Favorite meal: Anything with bacon flavor
Favorite trick: High-Fiving
Favorite chase item: Ball
What do you love about going to school?
Seeing how happy the students are when I greet them in the morning, all of the smiles and pets I get, and being around kids I love.
What do you see as your job at school?
To encourage students to do their best and be their best at school, to provide help when students are anxious, sad, mad, or unsure of themselves, to help them want to come to school, to provide unconditional love, and to keep kids happy and safe.