Intramural Drama, Speech, and Debate
This is the 38th year for the Drama-Speech-Debate Intramural Program at Lincoln Public Schools.  The program is open to all sixth, seventh, and eighth grade students regardless of experience or skill level.  There is no limit on number of students who may enroll in the program. There is no cost to participate in the program.  Participating students must have the permission of a parent or guardian and submit a completed registration form to their middle school office, LPS English/Language Arts Office or by clicking this link by the first session on January 11, 2020.
Family Information Session
Students practice drama, debate, and speech skills.
Saturday mornings
January 11 – February 22, 2020
9:00 a.m. – 12:30 p.m.
Southeast High School Media Center
Students perform for family and friends.
Saturday, February 29, 2020
10:00 a.m. – 11:30 a.m.
Southeast High School Auditorium
In case of inclement weather, listen to KFOR or KLIN radio or go to lps.org for information.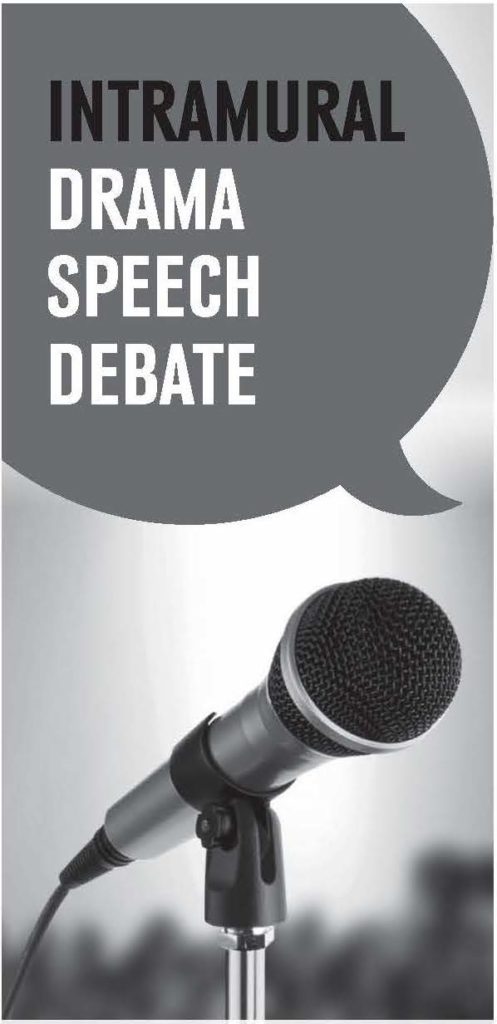 For more information, call or email:
The English Office
Sherry Bothwell, Administrative Assistant
402-436-1644 | sbothwe@lps.org
or
The Athletic Office
402-436-1610