2022 LPS Spelling Bee for Grades 6–8
The Spelling Bee will resume for its 35th year on February 2023. Please check back in the coming weeks for more information.
Any student of the Lincoln Public Schools in grades six through eight who will be under the age of 16 on or before the date of the national finals shall be eligible to participate.
The suggested Midwest Spelling Bee Rules will govern the LPS Oral Spelling Bee.
You may want to consider getting organized for your study of spelling. Start to compile a spelling notebook. Different sections can feature troublesome word endings, homonyms, troublesome double letter spellings, or specialized terms.
If your student would like to receive study information, 6–8th grade students may contact their Language Arts/English teacher or you can contact Sherry Bothwell.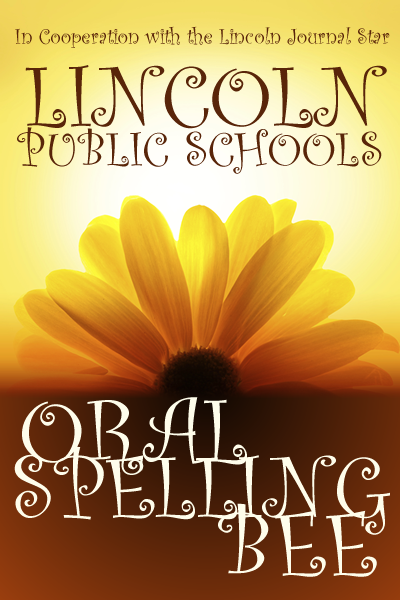 For more information, call or email: