Intramural Drama, Speech, and Debate
Family Information Session
Students practice drama, debate, and speech skills.
Saturday mornings
January 13th – February 24th, 2023
9:00 a.m. – 12:00 p.m.
Southeast High School Media Center
In case of inclement weather, listen to KFOR or KLIN radio or go to lps.org for information. 
Students perform for family and friends.
Saturday, March 2nd, 2023
10:00– 11:30 a.m.
Southeast High School Auditorium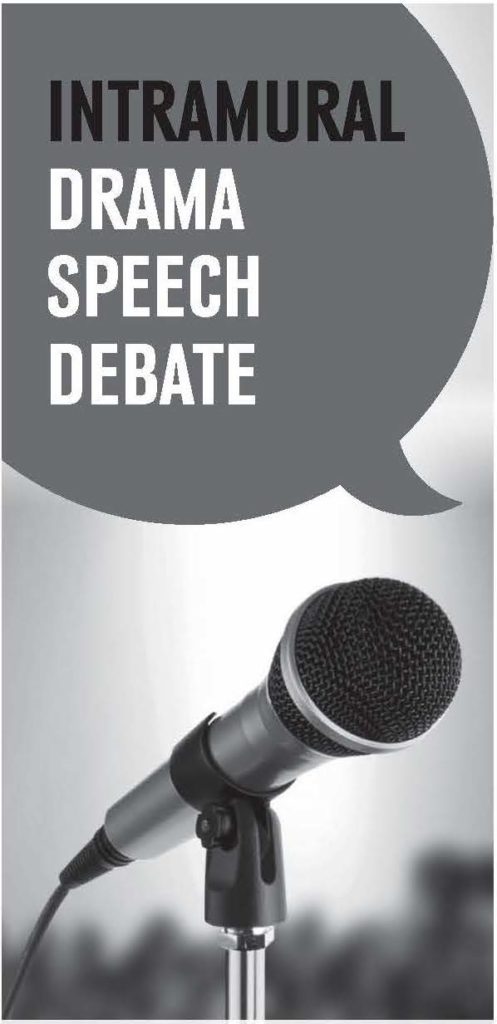 For more information, call or email:
The English Office
Sherry Rogers, Administrative Assistant
402-436-1644 | srogers3@lps.org
or
The Athletic Office
402-436-1610