ParentVUE/StudentVUE – LPS Parent & Student Portal for Student Information

Synergy ParentVUE is a component of the LPS Student Information portal that allows parents/guardians and students secure access to class information, report cards, grades, assignments, attendance information, and much more. Assignments and student performance can be viewed as soon as entries are made by teachers into their electronic grade books. ParentVUE is not intended to replace direct communication between students/parents/teachers or other school staff members. If you have questions, please discuss the information with your student first.  Students are strongly encouraged to discuss class progress directly with their teachers.  If further clarification is needed, parents should contact the teacher directly.
Login Information
Security and Accountability
Inside ParentVUE
Online Registration
Text Messaging/Mass Notification
Login Information
Parent/Student Login Information
An activation key is required to login to Synergy ParentVUE.  The activation keys are provided by your student's school. Once you have your Activation Key, you will be able to setup your account to login. This is a one-time only thing; once you have your account, you are set for life.
Students use their LPS Student ID and password to log into StudentVUE.
How do I log into Synergy ParentVUE/StudentVUE?
Once you have received your Activation Code from your student's school, create your login and password by following the instructions found in this doc: Getting Started with LPS ParentVUE.
What will I see inside the Synergy ParentVUE/StudentVUE Portal?
Please click here for an overview of the features of the ParentVUE/StudentVUE portal: LPS ParentVUE Quick Guide
Mobile App
You can also use the ParentVUE or StudentVUE app on your mobile device. [Download from the Apple or Google Play stores]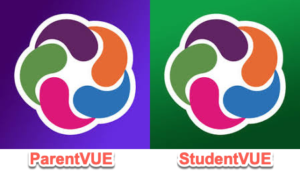 Security and Accountability
Inside ParentVUE
Online Registration
Text Messaging/Mass Notification