Parent/Student Login Information
An activation key is required to login to Synergy ParentVUE and StudentVUE.  The activation keys are provided by your student's school. Once you have your Activation Key, you will be able to setup your account to login. This is a one-time only thing. Once you have your account, you are set for life.


Synergy ParentVUE is a component of the LPS Student Information portal that allows parents/guardians and students secure access to grades, assignments, attendance information, and much more. Assignments and student performance can be viewed as soon as entries are made by teachers into their electronic grade books. ParentVUE is not intended to replace direct communication between students/parents/teachers or other school staff members. If you have questions, please discuss the information with your student first.  Students are strongly encouraged to discuss class progress directly with their teachers.  If further clarification is needed, parents should contact the teacher directly.
Information available via ParentVUE includes:
Communications from teachers
Attendance
Student Schedules
Class Websites
Course History
Progress Grades
Assignment Calendars
Immunization Summary
Report Card (current year)
This secured access requires a confidential username and password that you create to log in to see your student's information. This resource will help you stay informed about your child's progress. Please read the following information carefully.
How do I log in to Synergy ParentVUE/StudentVUE?
Once you have received your Activation Code from your student's school, create your login and password by following the instructions found in this doc: Getting Started with LPS ParentVUE and StudentVUE.
What will I see inside the Synergy ParentVUE/StudentVUE Portal?
Please click here for an overview of the features of the ParentVUE/StudentVUE portal: LPS ParentVUE Quick Guide
You can also use the ParentVUE or StudentVUE app on your mobile device. [Download from the iTunes or Android Store]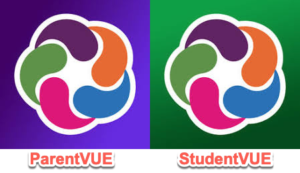 ParentVUE/StudentVUE Security and Accountability
Each parent/guardian and student account will require a separate Username and Password. The username and password needed for Synergy ParentVUE login will be provided by your student's school. In order to complete the process to access the ParentVUE account, adults must accept an on-line Acceptable Use Policy (AUP) the first time they log in to ParentVUE. ParentVUE is for the use of parents/guardians and students for the specific purpose of staying informed of the student's academic performance. Caution must be exercised in order to maintain the confidentiality of student records and information. Any abuse of the system may result in the account access being terminated:
Users should not attempt to harm or destroy data of the student(s) for whom the account applies, that of another user, the school or district network, or the internet.
Users will not use the ParentVUE for any illegal activity, including violation of Data Privacy Laws.
Users will not access data or any account pertaining to any other student or family of a student other than those assigned.
The Lincoln Public School District is not responsible for disclosure of confidential student information caused by inadequate protection of username and passwords by students, parents, or guardians. If you, at any time, believe that your username and/or password have been obtained by or is being used by a person who you do not consent to have access to your student's records, immediately notify the head administrator in your student's school. If you forget or lose the password, please use the forgot password option on the login page. Please note that parents and students will receive a separate username and password. You are assuming responsibility for the privacy of your username and password and the proper entry of e-mail notification addresses and you are consenting to release of all the student information in the system on your student to any person who uses your ParentVUE access.
Helpful information for Synergy ParentVUE:
Key Definitions:
Formative
Assignments or assessments used for "practice": Teachers and/or students use feedback to adjust teaching/learning.
Summative
Assignments or assessments used for "performance": Teachers use evidence to evaluate and report student learning.
Grade Comments
When looking at assignment and grade information in ParentVUE, you might see some of the following comment codes:
M = Missing grade and is being calculated as a 0 in the student's grade.
AB = The student was absent the day the assignment was assigned and grade will calculate as a 0 until returned and graded.
Inc = Incomplete Assignment
L = The assignment was handed in Late.
Not Graded = Teacher has not graded but student has turned in assignment. Is not counted against student's grade when in this state.
Due to a variety of classroom and instructional reasons, some grade books may be updated more frequently than others. For example, due to their complexity and the teacher's desire to ensure scoring is careful and thorough, some assignments such as special projects or research papers may take longer to grade than others. Typically, teachers will post grades/scores within two weeks from the assignment or exam due date. Course grades/scores may seem inaccurate or fluctuate from day to day. Some of the reasons for this may be as follows:
Early in the marking period, there may be fewer graded assignments, and so occasional high or low grades/scores will have a greater influence on the cumulative grade/score.
Teachers may have weighted some assignments more than others so that particular assignments may count more heavily toward a cumulative grade calculation.
Teachers may allow students to redo an assignment in certain circumstances. Assignment scores and cumulative grades may increase as a result.
Or it might just be that updates, changes, or corrections are being made continuously to the grade book.
If you have any questions about your child's progress, a discussion between you and your child should be your first step.  If you have further questions, you may contact your student's teacher.
—-
Please note: ParentVUE only provides unofficial progress information. On rare occasions, the final grade/score through ParentVUE may be different from the final printed report card due to extenuating circumstances. The official grade/score is the one that appears on the official report card.

| Code | Descriptor | Description | Attendance Impact |
| --- | --- | --- | --- |
| TR | Truant |  A student is truant from school when he/she is absent without the knowledge and permission of the parent and the building administration. | Unexcused |
| TD | Tardy | Students are tardy if they are not in their assigned classrooms when the class is scheduled to begin unless excused by permission from the building principal or designee. | Tardy |
| AD | Administrative |  The student is not in his/her scheduled class, but is working with an administrator, counselor or nurse. | Excused |
| AP | Alternative Placement | The student is attending an LPS program at a location other than their home school or a Rule 18 facility. LPS programs include: Lancaster County Youth Services, Homebound students and RTC (Residential Treatment Centers) programs. The RTC programs include Turning Point RTC (girls) at 1430 South St. and Child Guidance RTC (boys) at 904 Sumner St.. It does not include the Bryan Center, Elementary Behavioral Skills Program (EBSP), Secondary Behavior Skills Program (SBSP) or CAPS at Bryan LGH. | Excused |
| EX | Expulsion |  The student has been placed on expulsion but after a conference with Student Services has chosen to attend an alternative school. | Excused |
| IL | Illness |  Student is ill. | Unexcused |
| IS | In-School Suspension | The student is not in his/her scheduled class, but is attending an assigned, supervised, alternative placement in the building. | Excused |
| MD | Medical | Documentation from a medical provider verifying the student's absence is due to illness. This would also include absences due to a student being sent home by LPS Health Office Personnel. This would not include dentist appointment, physicals, etc. | Excused |
| PA | Parent Acknowledged |  The parent has informed the school of the student's absence. | Unexcused |
| SA | School Activity |  The student is not in his/her scheduled class, but is attending an assigned, school-organized activity that is supervised by school staff. | Activity |
| SE | School Excused | Absences excused by school administration. | Excused |
| SS | Student Services |  Student Services Use Only | Excused |
| SU | Suspended |  The student has been denied attendance in school by a school administrator | Excused |
Note: If you called in to excuse an absence, this may not show up in the ParentVUE immediately. Please be patient and check back before becoming alarmed.
If you are a parent/guardian enrolling a student in Lincoln Public Schools, please click HERE for detailed instructions.  If you have any questions please contact your home school.