Google Sites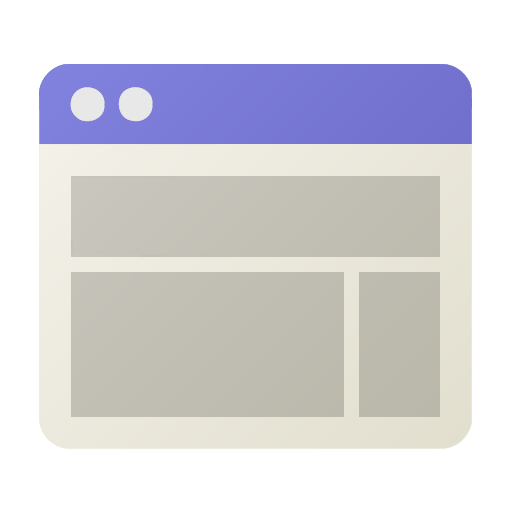 Google Sites is a Web page-creation tool offered in the G Suite productivity suite. Its features make it attractive for use as student portfolios or as a "building site," staff facing pages (think "intranet") used to organize all of the content used by a building with staff members. Sites should not be confused with the public facing school web site and should not replace Synergy LMS pages as a teacher's primary web presence.

Classic vs. New
Google currently supports two version of Sites: New and Classic. Both versions will be available during a transition period through 2018.
IMPORTANT: Access in LPS
Students – Classic Sites
Staff – Classic AND New Sites
Migration from Classic Sites to New Sites
Computing Services will provide information on the migration tool as soon as it is released by Google. Consider the following information from Google as you create, edit, or modify sites:
"We encourage organizations to start creating sites using the new Sites, which will add even more features and options in the near future. In the meantime, you can continue using classic Sites to create, edit, and view sites. Migration tools to transition your classic sites will be released in 2017.  Both classic and new Sites will continue to be supported during this time. Timelines and instructions regarding the gradual depreciation of classic Sites will be released in 2018. The specific depreciation date will be announced at least one year in advance.
Until the recommended migration tools are released, you can migrate an existing classic site using the following methods:
     
- Rebuild your site using new Sites.

     – Copy and paste content from classic Sites to new Sites.

     – Add a banner to your classic site redirecting people to the new site URL."
Log in and Get Started
LPS staff can access Sites through the LPS Portal. Clicking the "Create" button from this page will create a Classic site, and all of your previously-created sites can be accessed from this page.
If you're looking to create a brand new Site, we'd recommend using the "New Sites" tool, as you won't need to do anything to migrate information, and you won't risk needing to redo any work down the road. New Sites can be found in Google Drive.
New Sites
Sharing & Publishing
Google sites, like other products in the G Suite, can be set to a variety of sharing/viewing options, which can make things a bit confusing. The chart at right may help with understanding.
Sharing means "editing."
Sharing within a G Suite tool such as Google Sites allows those users with granted access the ability to edit the Site. This means they can edit, add, or remove content without the owner's approval. Any LPS user can share sites with other users, but the permissions level will remain tied to the person who created it.
To share, click on the + (person) button and add users. This is the same behavior used when sharing a Google Doc, Sheet, Slide, etc.
Prevent editors from publishing, changing access and adding new people.
An important option to consider while sharing is the checkbox which states, "Prevent editors from publishing, changing access and adding new people."
Publishing means "viewing."
Publishing within the New Sites provides some new options for teachers. LPS staff members have the ability to publish sites to LPS or to the outside world. This is an important distinction, since in the Classic version, publishing outside of LPS was not a possibility for any user.
To publish, click on the blue "Publish" button. Then:
 Create a unique URL for your Site
Choose to either publish the site to "Anyone at lps.org" or "Anyone on the web"
Select "Publish"
Publishing Student Work
Publishing student work can potentially make it feel more "real" at times, and is an instructional strategy that addresses numerous ISTE Standards for Students. However, teachers should go out of their way to ensure it is done safely and thoughtfully. Before doing so, be sure that you have considered the following important items:
Have a conversation with your building Administration to let them know that you intend to work on a project that concludes with publishing student work, and why.
Be sure that you understand the Share/Publish workflow of Google Sites well enough that you can prevent students from editing content that is already published to the web.
Make sure not to use any student-identifying information. For example, use first names, but not last names.
If there are any images of students in the web content, work with the school office to be certain the LPS "Photograph/Video/Audio Consent and Release Form" has been completed and is on file.
Make sure that the content students are creating is not violating any copyright laws.
Published December 14, 2016