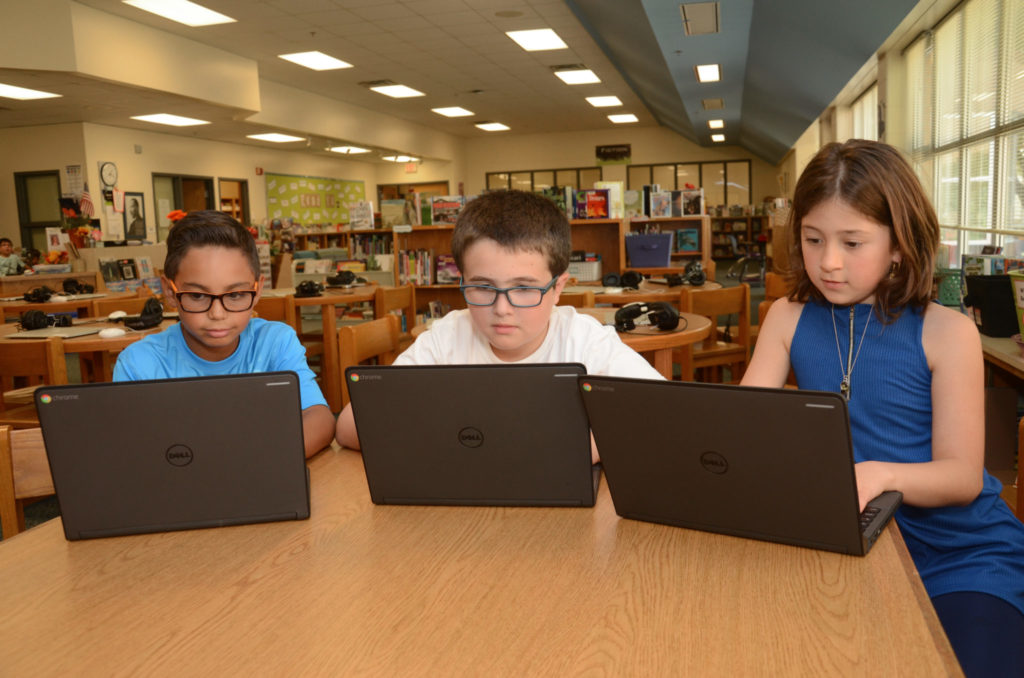 Nebraska's ESUs serve needs of students, educators, school districts
Educational Service Units – ESUs – are called "service units" because their main objective is to serve the needs of Nebraska's school districts, educators and students.
Created by the Legislative in 1965 to provide services to enhance educational excellence, ESUs exist in order to provide access to core services deemed vital to a child's education by the state of Nebraska. ESU services across the state can include high quality professional learning for educators, technology and network infrastructure, library and media services, and support with curriculum, assessment, and services for students with special needs.
ESU 18 is rather unusual in serving more than 42,000 students at Lincoln Public Schools, which means that service unit has the ability to focus on the needs of a singular district.
ESU 18 funds a variety of programs to enhance education for LPS students, including these major areas:
Ongoing leadership coaching for principals
Access to technology for students and staff
Information management
Large scale state and district assessments
Data analysis
School improvement planning
Professional learning
Student access to high quality library and media resources, both online and in print
However, no ESU in Nebraska works in isolation – they are especially powerful and effective because they work as a network. Nebraska's ESUs, along with the ESU Coordination Council, have built a tight network of collaboration that not only benefits educators, but makes a direct impact on the quality of education each child receives in Nebraska.
That means single-district ESUs often partner with the greater ESU network for the benefit of Nebraska students, collaborative efforts that directly impact student access to rigorous curriculum and content – as well as saving time and money for other districts and ESUs.
For example, in addition to the core services ESU 18 provides to LPS, the service unit contracts with other Nebraska ESUs and almost 40 school districts to provide services for students who are deaf and or hard of hearing.
ESU 18 also partners with other ESUs and school districts across the state to provide coordinated access to distance learning opportunities. Thanks to the ESU's NVIS (Nebraska Virtual Instruction Sources) students have access to almost 300 courses, such as architectural design, Chinese and pre-engineering – courses that may not be available in their home district.
Through ESU funding, LPS Library Media Services provide current, accurate, and reliable information databases, digital resources, and streaming video for students and staff throughout the school district.
Continuous Improvement/Professional Development
ESU 18 provides a continuum of support for all LPS staff. Support begins with professional development during new teacher orientation, and continues responding to the needs of teachers. ESU 18 collaborates in the evaluation of a mentoring program. ESU 18 supports master teachers by providing support and materials for teachers working in their National Board Certification for Professional Teaching Standards.
Starting in 1994 with state legislation that required ESUs to provide access to the Internet, ESU 18 technology funds have brought new learning opportunities to LPS students.
Assessment and Evaluation
ESU 18 provides assessment and evaluation services for Lincoln Public Schools. Services include expertise in the area of common formative assessments, district statistics, program evaluations, state assessments, surveys, and other standardized testing. The team provides statistical reporting, annual reporting, evaluation of LPS programs, principal appraisals and more.
ESU 18 funds services for students in grades 7—12 who are awaiting decisions from the court.
Thanks to ESU 18, every Lincoln Public Schools fourth grader spends one day at Heritage School, located at Pioneers Park, to experience what it was like to attend the one-room prairie schoolhouses of the 1800s.
Agendas and Minutes
The agendas for upcoming meetings and minutes from past board meetings can be found here
Superintendent and
ESU Administrator Contracts
Business as usual at Lincoln Public Schools has always been open and transparent. LPS protocol calls for posting these contracts on our website as attachments to the Lincoln Board of Education meetings when the contracts are considered and finalized. We also report the finalized contracts in additional documents posted on our website.
Audits and Financial Reports