Fast Facts about the Bond Issue of 2020
On December 10, the Lincoln Board of Education passed a resolution calling for a special election on February 11, 2020 asking voters to approve a $290 million bond issue to address building needs throughout the school district identified in the updated LPS 10-year Facility and Infrastructure Plan.
Increased student population
Addresses the need for high school capacity
Addresses facility and capacity needs in existing schools
Continues the commitment to maintain existing school buildings
Why a special election in February?
Maximizes the 2020 summer construction season
Cost savings from earlier construction schedule
Increasing high school capacity in 2022 and 2023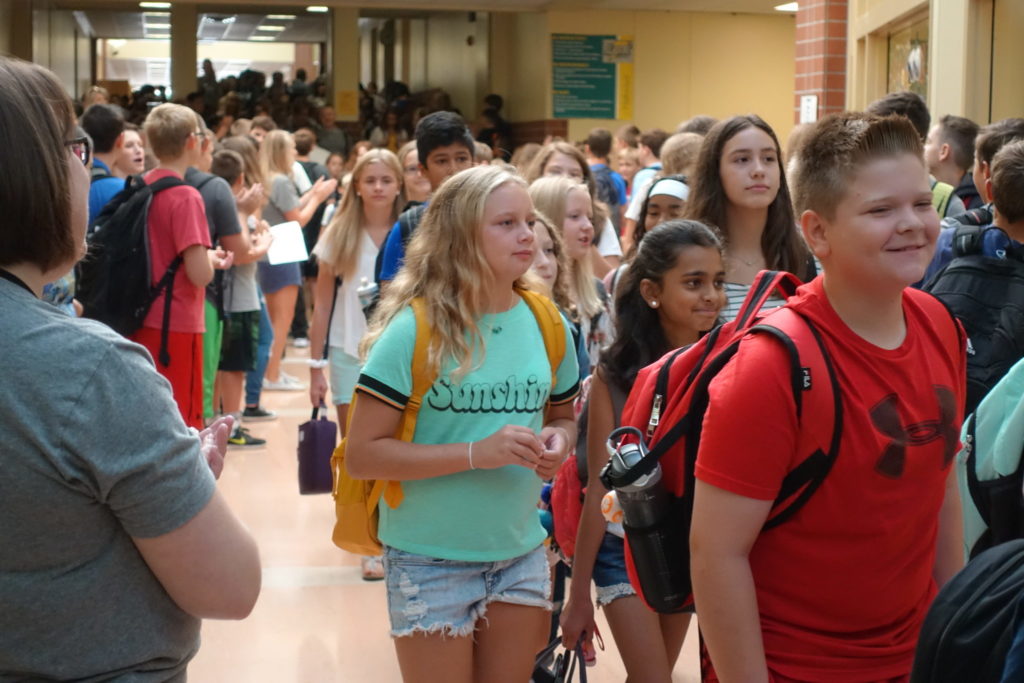 The analysis and planning for the 2020 bond issue indicates that it can be funded based on the current building and bond levy rate with no planned levy increase in the combined bond and building fund. 
In general, most school districts use two basic types of school funding:
Operating funds pay for day-to-day expenses of running schools – things like salaries for teachers and counselors, secretaries and custodians – transportation – utilities – supplies and textbooks – gifted and special educational programs. 
Capital funds pay for new schools, major renovations and additions to older schools. The most common way of financing capital funds is through the sale of bonds. This money is then paid off over a number of years, through taxes. Bonds allow school districts to complete projects now, and pay them off gradually over time – much like a mortgage on your home.
Information Presentations
Informational presentations about the Lincoln Public Schools upcoming bond issue will be held throughout the community during the month of January. The informational presentations are scheduled 6–7 p.m. for the following dates and locations: 
The updated 10-year Facility and Infrastructure Plan includes:
High School Facility Investments
Two High Schools built to serve 1,000 students each with core facilities to accommodate 2,000 students each through future expansion. Located at S 70th & Saltillo and NW 48th & W Holdrege.
Facility modifications or enhancements to support Focus Programs throughout the district, as required. New Focus Programs, Existing Focus Programs, and Focus Programs in existing schools.
Enhancement and renovation of specialized learning spaces: Art, Family Consumer Science, Industrial Technology, and Science at our six existing high schools.
Additional athletic and activity facilities.
High School site acquisition and development.
Middle School Facility Investments
Park Middle School Indoor Air Quality and Renovation upgrading windows, finishes, lighting, heating and cooling systems.
Additional instruction space and a physical education space addition at Scott Middle School to address capacity challenges.
Projects to address the need for additional physical education and multi-purpose space at six of our existing middle schools, Dawes, Lefler, Lux, Mickle, Schoo, Scott, that are currently short of square footage when compared to the district standard.
Enhancement and renovation of specialized learning spaces, Art, Family Consumer Science, Industrial Technology, and Science, at our existing middle schools.
Elementary School Facility Investments
A new four-section PK-5 school located near 102nd St., south of Holdredge.
An addition at Wysong Elementary School to transition the school from a four-section school to a six-section school.
Everett Elementary School Indoor Air Quality and Renovation; our last elementary school to transition to the geothermal heating and cooling model.
An Arnold Elementary School additional space to serve pre-kindergarten and kindergarten students.
Infrastructure Needs for All Schools
Roof Replacement and Recapping
Interior Lighting Upgrades
Bleacher Replacement
Parking Lot Paving and Improvements
Playground Equipment and Surfacing
Traffic Flow Improvements
Site Acquisition