Lincoln Community Approves 2020 Bond Issue
The Lincoln community reaffirmed its support of public education on Tuesday when it voted overwhelmingly in favor of a $290 million Lincoln Public Schools bond issue. Just over 62 percent of Lincoln voters cast their ballots in favor of the bond issue that will address building needs in every zip code of the city, as identified in the school district's updated 10-year Facility and Infrastructure Plan.
"Lincoln is a community that values quality school facilities and invests in safe, comfortable and secure learning environments for students and staff," said Lincoln Board of Education President Lanny Boswell during a press briefing Tuesday night after 80 percent of counted ballots indicated the bond issue would comfortably pass. "LPS is committed to accommodating growth, investing in existing facilities and ensuring that facility investments are efficient and well maintained. Tonight we celebrate and tomorrow a new phase of work begins."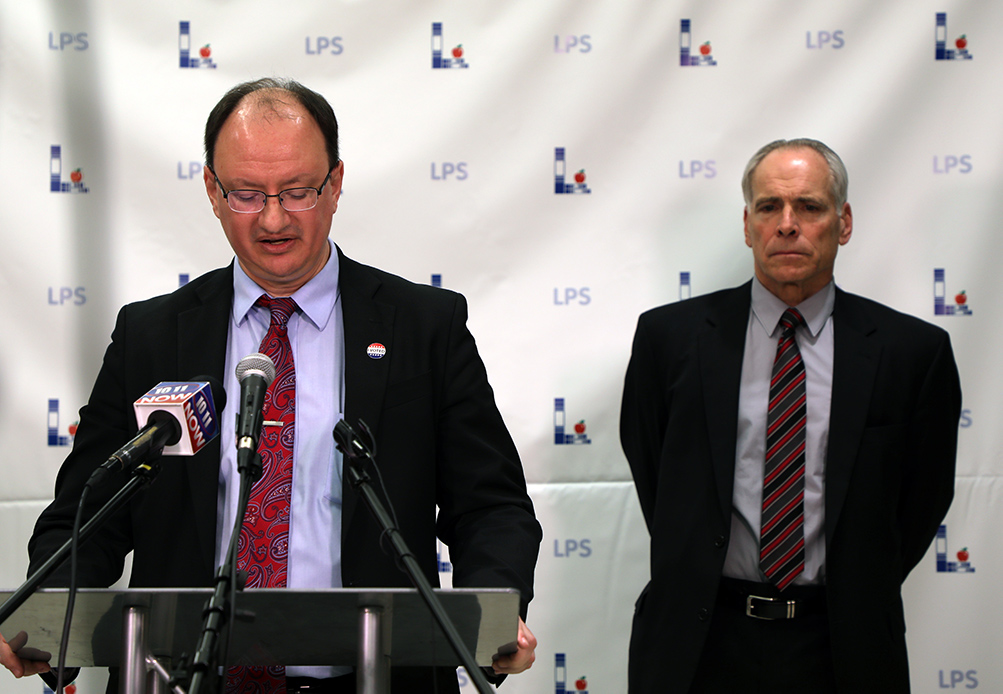 Boswell thanked numerous individuals and groups: members of the LPS High School Task Force and Superintendent's Facility Advisory Committee; LPS Superintendent Steve Joel and LPS staff; parents, teachers and students; and elected officials, community and business leaders.
Joel also heaped praise on the Lincoln community and noted that a bond election is often a report card of sorts for a school district.
"Bond issues, when they succeed, are endorsements and confidence in the work that we produce," Joel said, later adding, "Thank you, Lincoln, and thank you to a community that supports education in such a big way, and thank you to the community for being willing to roll up your sleeves and help us when we need that help. We are truly, truly humbled and grateful, and we're looking forward to a very exciting future."
LPS Associate Superintendent for Business Affairs Liz Standish said for the next four to five years, the school district will spend between $4 million and $7 million a month on bond issue projects.
"That's amazing," she said. "It's going to benefit students, and it's going to benefit the local economy."
Standish offered a timeline for many of the bond projects, including:
A new elementary school in northeast Lincoln that will open in the fall of 2022.
A variety of projects at 14 schools this summer, including roofing, bleacher replacement, parking lot resurfacing, playground replacements and traffic flow enhancements.
Bid packages will begin to be released this spring to ensure that LPS can maximize the summer construction season.
"We're excited and we're ready to get to work."