High School Design Preview
Open House and Presentation
Lincoln Public Schools invited the public to a special preview of the new high school design concepts prior to the regular Lincoln Board of Education meeting on Tuesday, Feb. 25 at the District Office.
"We have put a lot of thought and effort into the design concepts that will be showcased on Tuesday," said Liz Standish, associate superintendent for Business Affairs. "Our team has visited schools throughout the nation, gathered input from various stakeholder groups, and done a great deal of analysis to develop preliminary designs. The design process embraces the recommendations from the High School Task Force and the Superintendent's Facility Advisory Committee."
See the design concepts below.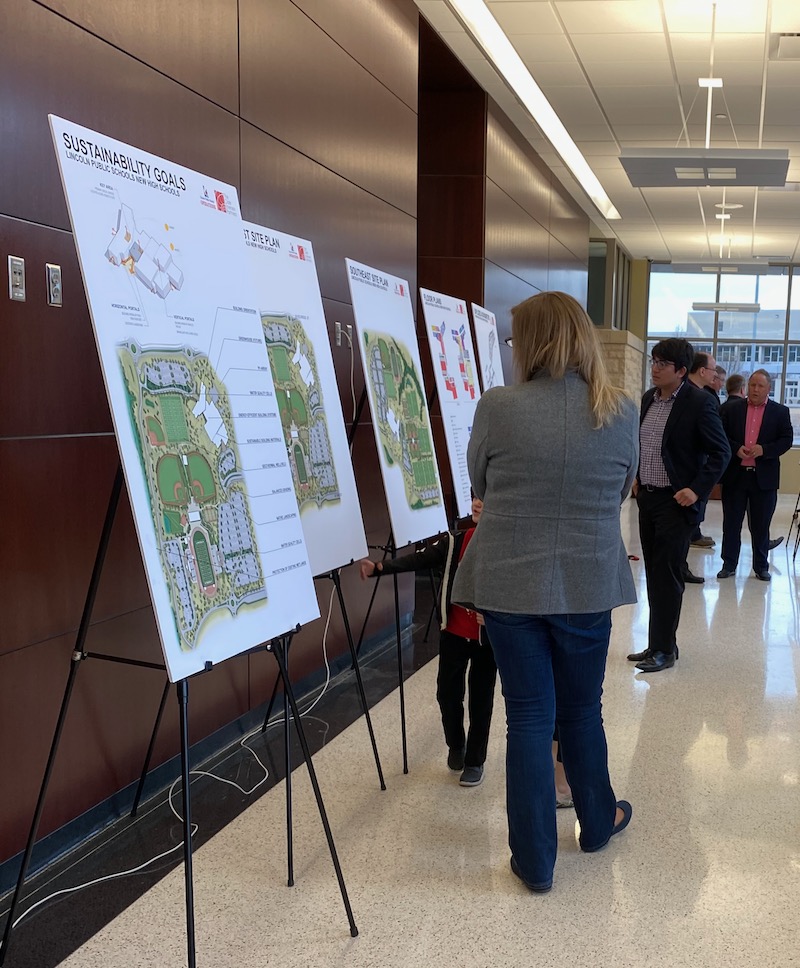 Community invited to preview new high school design concepts, give feedback. We want to hear from You!
Community members will have two more opportunities to virtually preview the new high school design concepts unveiled by Lincoln Public Schools and ask staff questions.
The public is invited to view a brief 15 minute presentation. Staff will be on hand to answer questions, and there will be an opportunity to submit comments and suggestions. The virtual open houses replaces the previously scheduled events in March that were postponed due to COVID-19 health measures.
Rendered Fly-through Video
Presentation to Board of Education