School Bus Drivers and Transportation Paraeducators Needed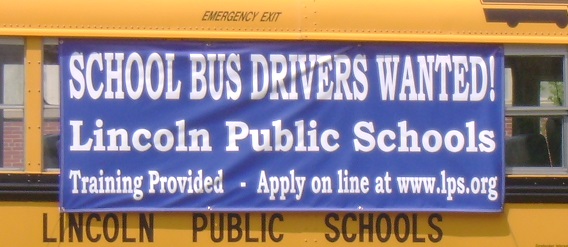 The Lincoln Public Schools is continuously accepting applications for school bus drivers and transportation paraeducators.
Regular routes are available as well as substitute positions. Route hours are typically 6:30 to 9:30 a.m., and/or 2:30 to 4:30 p.m, with a potential for working mid-day. For bus drivers, an excellent driving record is required. This is a great opportunity for students, retirees, at-home parents, and self-employed in need of extra money.
Interested in Joining our Team?
For those considering applying for school bus driving positions, LPS provides all neccessary training to obtain CDL license and School bus permit. Come join our dedicated team of drivers and transportation paraeducators that serve as an extension of the classroom.