Zoetis-LPS-GSK Science Fair


Interested in participating in the Zoetis-LPS-GSK Science Fair?
The 2017 Zoetis-LPS-GSK Science Fair will be held on Thursday, March 2. This will be held again this year at the Lancaster County Event Center.
This is our 22nd year. We are excited to showcase all the wonderful science experiments and demonstrations from 5th – 8th graders in Lincoln Public Schools. With more space than ever, we will have different groups also sharing different aspects of science around our community. Please join us on March 2nd and don't forget to enter through the blue awnings for a wonderful night of science.
Students
         
Teachers
Interested in volunteering?
We would love to have your assistance at our 2017 Zoetis-LPS-GSK Science Fair.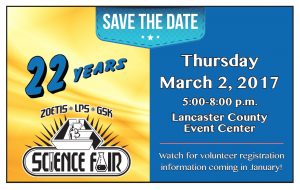 Judges and Volunteers
Contact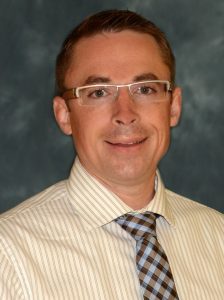 James Blake
K-12 Science Curriculum Specialist
402-436-1802
jblake@lps.org
Becky Rock
Assistant for Science and Math
402-436-1825
brock@lps.org.
Featured Events
Staff