Multicultural Collection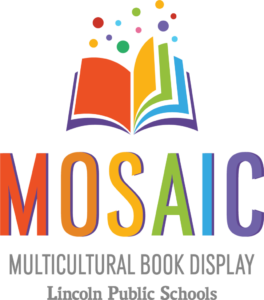 The MOSAIC selects, reviews, and promotes books that portray the diversity of all students, from both historical and contemporary perspectives. Each year, the LPS Library Services MOSAIC Committee comprised of literature-savvy teachers and librarians scour educational journals and review sources to select newly published multicultural books.
Once books are selected, the committee reviews the books for accuracy, authenticity, content and perspective, characterization, setting, and literary quality. Only the "best of the best" resources are included in the MOSAIC collection.
All of the books in the MOSAIC collection are featured on a digital display, so students and teachers have access to reviews, eBooks, audiobooks, and extension videos for each book. The digital display also includes three promotional videos for teachers and librarians to share with students to encourage them to read a variety of books that reflect all kinds of lives.
The physical MOSAIC books are on display every fall at LPS district office, and the books and materials are available to borrow from LPS Library Services.