Recognition Ceremony
2022–2023
Five LPS educators honored during 2023 Thank You Teacher Celebration
Five educators were selected among 500 written nominations in the annual Lincoln Public Schools Thank You Teacher event, which asks students and families throughout the community to write about how a favorite teacher impacted their lives. The winning educators and students were honored this year at the annual Lincoln Public Schools Thank You Teacher breakfast ceremony, held Tuesday at the Governor's Mansion as part of Nebraska Teacher Recognition activities.
Jill St. James from co-sponsor Alpha Media, KFOR and KFRX emceed the event. LPS Superintendent Paul Gausman, Lincoln Board of Education President Don Mayhew and Nebraska Governor Jim Pillen addressed those in attendance. Each emphasized the vital role that teachers play in the lives of students.
"Indeed, teachers provide so much for our students," said Gausman. "You provide inspiration, motivation, and ultimately – dependability. In honor of this teacher recognition event I thank you for the countless hours you dedicate to our children. I thank you for your relentless commitment to our students. May today be a reminder of how appreciated and adored you are."
Mayhew added, "Today, we have the privilege of honoring five teachers who demonstrate the power that relationships have and the difference that people in our classrooms make. As you will hear today from our letter writers, these teachers' influence ripples far beyond one or two students. It inspires multiple generations."
Governor Pillen also said to the crowd, "Think about the three people who have made an incredible impact on our lives. I bet the farm that everybody has one that is a teacher or coach. We have to inspire more kids to become teachers, it is the greatest and most rewarding career. Thank you teachers for making a difference for future generations."
Letter writers read their nominations aloud, followed by remarks from the winning educators. As usual with this event, there were tears and sniffles from most of the honorees and many in the audience.
This year's winning educators and the people who nominated them were:
Preschool – Grade 2: Kayla Finley, preschool teacher at McPhee Elementary School; nominated by parent Kaitlin Ferris.
Grades 3-5: Cassidy Sostad, fourth grade teacher at Hill Elementary School; nominated by former student Addy Ackerman, sixth grade student at Scott Middle School.
Middle School: Ashley Forbes, Life Skills teacher at Irving Middle School; nominated by parents Julie and Tregg Lunn.
High School: Shannon Quible, North Star business department chair; nominated by North Star High School junior TT Thai.
Retired: Sara Mann, former Northeast High School teacher; nominated by Cecilia Burda, current Northeast High School teacher.
The annual event is sponsored by Lincoln Public Schools, the Lincoln Education Association, the Foundation for Lincoln Public Schools and Alpha Media – KFOR/KFRX.
Here are this year's winners, as well as the letters from those who nominated them.
Photos from the 2023 Thank You Teacher Celebration
Jill St. James
AlphamediaUSA
Paul Gausman
Superintendent
Lincoln Public Schools
Don Mayhew
President
Lincoln Board of Education
Jim Pillen
Governor of Nebraska
Paul Gausman and Jill St. James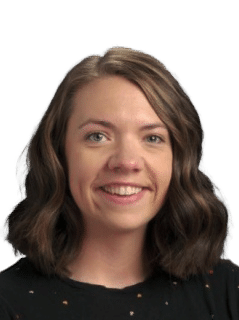 School
McPhee Elementary
Nominated By
Kaitlin Ferris
I wanted to send a note of appreciation for my twins' preschool teacher, Mrs. Kayla. I teared up the other day thinking about the impact she has had on both our boys.
Mrs. Kayla's intentionality in getting to know each child as an individual and focusing on their strengths puts my mom heart at ease. Her genuine care and dedication to each student and their growth is evident in every interaction I've had with her.
Mrs. Kayla's approach to teaching is patient, kind and focused on development. Her ability to connect with parents and caregivers creates an environment of trust, stability, compassion, and learning. I am so grateful my boys were placed in such a fostering environment.
The growth I have seen in both kids is hard to put into words and I know she has had a direct impact. During parent teacher conferences I was astonished at how well she knew each of my boys including what makes each of them most excited to learn and how to best connect and motivate them. She listens, asks thoughtful questions and shares ideas and resources to help aid in the learning happening at home. Additionally, late Fall she took time out of her busy schedule to call and check on our family when we were having a tough time. Her care meant a lot. I know my boys are happy, safe and enjoy learning with Mrs. Kayla and her team at McPhee.
This is my first interaction with the LPS system, and she has set the bar high for future educators.
I have high connectedness as one of my Gallup strengths, meaning I believe there is a reason our boys were placed in her class; I could not be more thankful and grateful for all she has done and will continue to do this Spring.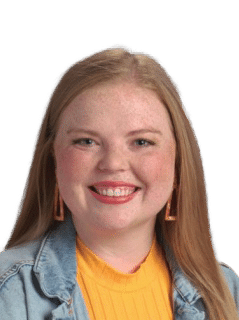 School
Hill Elementary School
Nominated By
Addy Ackerman
Ms. Sostad  has changed my life incredibly.
We all know how COVID went. It was a roller coaster in our life. On our first day back since lockdown I was a nervous wreck, but for the first time ever she made me excited to go back to school. I have never wanted to go back to school in my life, but the year that was scary and had kids getting sick changed my life the most. She made such a big impact on me.
We have so much in common and it makes me wish I could go back to her class. I can't wait for my brother to have her so she can make him and his classmates as happy as she made me.
On the last day I was crying tears, but she made me the happiest student I could ever be and is sharing that with all of the other students at the school. I might not be able to see her, but I can share stories to kids about how she made me laugh and put a smile on my face. I wouldn't be the student I was today without her. She made everyone comfortable and without her I wouldn't have the friends that I have today. She took her time to make sure that all of us understood the information that they were teaching us. She didn't judge anyone and made everyone feel like they fit in. She has an irreplaceable spot in my heart.
I transformed from the quiet kid who was terrified to a smart, intelligent student. She even used more plan time to make fun things for us. She has two jobs and puts her school students before her life. She even made a slideshow of our memories over the year. She encourages people so much. She not only is so nice to the students she is also incredibly nice to any staff that she meets. She  does things like pranks, slideshows, and movies. I am not just nominating her because she is fun. So many kids inspire others to do things with quotes from her. She loves to spread positivity. She is the most thoughtful and caring  teacher in Hill Elementary School. She is so understanding and I love seeing her walk in the building and out with a smile on her face. She helps students follow by her example and she helps me believe in myself and feel positive about me. She always wants the best for you.
I know that if I saw her she would ask how I was doing like she asks everybody. She greets you as you walk in the door. I hope you enjoy this poem I wrote about her. I learned how to write these from her so this is my gift back to her.
Ms. Sostad
Where can I start
I love your big heart
Your teaching is so awesome
If you were a flower you would be a blossom
You're so kind everywhere you go
You make sure whatever you will teach everyone will know
You accept everyone
You're even nice to the librarian
I love Ms. Sostad so much and will never forget her. She taught me how to do a lot of multiplication methods and division. I hope I can see her again. She represents Hill and I hope I get to see her for breakfast. All of this isn't even how much love and creativity she has given me. Also even if I don't get chosen, I am happy for the other kids who win.
One last thing…GO MS. SOSTAD!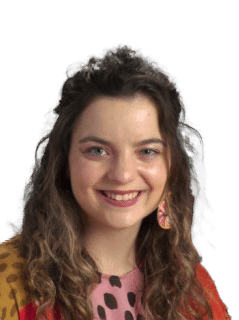 School
Irving Middle School
Nominated By
Julie and Tregg Lunn
I would like to nominate Ashley Forbes as the 2023 teacher of the year.
Ashely is the Life Skills teacher at Irving Middle School. What that means is that Ashley works with kids that have developmental and intellectual disabilities in the Special Education program to help them achieve the goals set in their Individual Education Plans as well as the other important instruction that comes from learning the life skills that these kids will need as they mature into adults.
Our daughter Maggie Lunn is in 7th grade and was born with Down Syndrome. Transitioning to middle school last year was a very big challenge for not only Maggie but us as her parents. Ashley joined Irving and LPS in 2022 and what a difference she has made not only in Maggie's life but in our family's life as well.
Here are specific examples:
First, Ashely does a fantastic job with communicating back to us every day on how Maggie's day has been, where she has struggled, where she has had success. Because our daughter has issues with communication this is key to a successful partnership between teacher and parent.
Second, she makes sure that Maggie is being included with her friends outside of her Life Skills classroom for lunch and she spends time with peers in other classrooms as well. That is hugely important for us to know that Maggie is getting a well rounded experience at school and is able to learn from peer interaction whether it is in the lunchroom, gym, art class or study hall or any other class where she is with typical peers.  
Next, the life skills that Ashely is working on to help set Maggie up for success as an adult are so important. Be it personal hygiene or job responsibilities around the school and in class. These are all great experiences for not only Maggie but the other kids in the Life Skills classroom. Ashley brings to the classroom experience that she learned from having a brother with autism so as we like to say "she gets it" and understands what it takes to work with people with special needs. She has so much patience and care for the kids in her class and she brings so much fun and creativity to make school something that Maggie looks forward to every single day.
Fourth, Maggie has also started to catch on with other educational concepts this year as well, ones that she really has struggled to learn in years past.  Less than, greater than, math concepts, telling time, reading comprehension and so many other things that people without disabilities take for granted. Maggie is finally getting these down thanks to Ashley's creative way she goes about teaching in her classroom.
Number five, Ashley has also gone out of her way outside of the classroom on how she can assist with some of the simple oral exercises that we do with Maggie to help strengthen her mouth and tongue muscles which we are hopeful will help improve her speech intelligibility. She didn't have to do this but has gone out of her way to get outside training on her own time from Maggie's Speech Therapist at "Link to Communication" to learn what she can to help Maggie improve in her ability to communicate with others.
While I love all of this, what I love the most is her inclusive mindset. Ashley has made suggestions for Maggie to join the American Sign Language club that meets on Thursdays.  No one has ever suggested that Maggie join any club at school up until this point and I'm so thankful that Ashley recognized that this might be a good fit and made the suggestion. She also spoke with the PE teacher about having Maggie participate with intramural basketball. Maggie played on the C team this year with her typical peers and to see how the other girls on the team included Maggie and cheered her on when she would be put into the game is something that everyone in the gym truly enjoyed. Everyone Cheering "Maggie, Maggie, Maggie" brought tears to many parents' eyes. Including Maggie in activities enriches not only her school experience so much but for those kids that have the opportunity to learn from her.  To top it off, Ashley attends the after school ASL  group with Maggie so that she has support. This is on her own time. She did the same thing for basketball practice. Ashley attended practices after school to make sure there was adequate support for not only Maggie but for the coaches as well.
And finally, Maggie's grandparents love Mrs. Forbes. 
I truly hope that you consider Ashely Forbes as teacher of the year. She has made such a huge difference in our lives. I can't say enough good things about her and the good work she is doing at Irving Middle School, not only for our daughter but for all of the other kids in her Life Skills class as well.
Julie and Tregg Lunn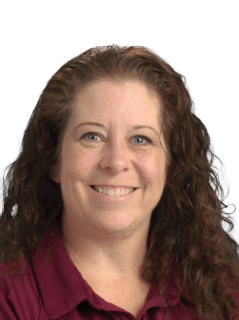 School
North Star High School
Nominated By
TT Thai
Meeting new people filled me with dread, social gatherings made me anxious, and the thought of going to school felt like a looming, giant cliff I was scared to jump off. I had grown to feel significant loneliness, and it seemed like I could do nothing to escape it. Thankfully, Ms. Quible made a substantial difference in my life. 
When I first met Ms. Quible, I was immediately taken aback by her enthusiasm and engagement with her students. She was the type of teacher who went so far out of her way for us; it completely changed the school atmosphere for me. It showed me that teachers genuinely cared about us and were eager to assist us in any way possible. One of the most impactful aspects of Ms. Quible's teaching style was how she transformed the classroom into a family-like atmosphere. I was amazed by how quickly she made her students bond and became a tight-knit group. It felt like I was making friends daily, and we became closer over time. Besides the schoolwork, we would often have meaningful conversations about our lives, discuss our dreams and ambitions, and laugh out loud together at our inside jokes, especially during the booster lessons, where we would beg to gather in a circle to communicate with one another. Usually, most classes want to cut conversations short and do their own thing.
Furthermore, Ms. Quible helped me reconnect with a few friends I had been distant from for some time. With her encouragement, I could let go of my anxieties. After that, deep, meaningful conversations with my old friends created a strong, reconnecting bond between us that is still going strong today. I had a friend from middle school, and in accounting class, it felt like I was in middle school again. 
Lastly, Ms. Quible has been an incredible role model for me to look up to. She demonstrated that anything is possible with a combination of hard work and dedication. No matter the situation, she always taught us to stay positive and look on the bright side.
I often told her the most outlandish stories, and she would listen and give advice. It was as if I wasn't talking to a teacher. I was talking to someone who could guide me like a motherly figure. She would care for our class by giving us donuts, candy, and extra break time. She's a strong woman. I know it. Even though I'm a student who has only known her for a couple of months, you can tell she went through so many things and overcame them little by little. She's empathetic, funny, and so many other things. Invariably, I wouldn't say I liked anything math-related, but I always looked forward to accounting class. There are no other teachers like her. She makes things easier for others. Above all things, Ms. Quible has helped me overcome my anxieties and fears. She has been my rock through thick and thin, pushing me to achieve my goals and accept new challenges with a positive attitude. She has proved that life is too short to miss out on opportunities, and I would not be where I am today without her guidance. Ms. Quible has been an incredibly inspiring teacher who has changed my life and many of my classmates' lives. I am thankful that I had the opportunity to meet such a unique and compassionate soul, and I will carry the lessons she has taught me close to my heart for the rest of my life.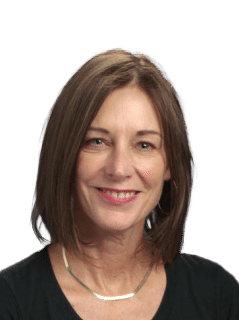 School
Retired, Northeast High School
Nominated By
Cecillia Burda
When I walked into Northeast on my first day as a teacher it was surreal.  I was excited to meet my students.  My college classes had prepared me for lesson planning,  implementing Individualized Education Plans, and supporting students' academic needs but I was aware that there was more to learn.  At the beginning of the school year the library at Northeast was undergoing renovations.  I know it was a challenge for many to navigate a school without a library.  However looking back I am glad the library wasn't done right away because everyday when I walked to the teacher planning center I walked right past the temporary office of Sara Mann.  
Sara Mann wore many hats during her tenure at LPS as a teacher, administrator, MTSS coach and more.  During the semester that I worked with her at Northeast High School, Sara was not only a student advocate but also my mentor.  She worked tirelessly to make sure every student in Special Education at Northeast was receiving the services they needed to be successful.  As part of that, Sara supported teachers.  Sara was not only my colleague but also my teacher.  I consider myself exceedingly lucky to be among her students.
As a student of LPS I had some amazing teachers who helped shape me as a person.  I am so glad that now, as a first year teacher, there are teachers like Sara who took the time to mentor me.  Learning is a lifelong journey driven by questions and it wasn't long before I had questions!  Sara was always willing to listen, providing answers and support.  She was generous with feedback and in passing along her knowledge, which was invaluable.  Sara shaped me not only as a person but as a teacher. 
Sara helped me navigate my first semester, from Individualized Education Plans and Behavior Intervention Plans to supporting students and reminders of the importance of my own self-care.  Sara helped me which in turn allowed me to support my own students' educational needs.  
As a student, I knew that a school is a community.
As a teacher, I now understand there is an intricate support system for teachers.
And due to Sara's mentorship, I will be better able to support students as they navigate high school.
I am grateful that I had the opportunity to work with and to learn from Sara Mann.