Welcome to Brownell Library
Believing that the Library Media Program is an essential part of every child's education, we will inspire the love of learning in an environment where every person is valued and respected, and will prepare them to become confident, lifelong learners through the teaching of information literacy skills and the promotion of reading.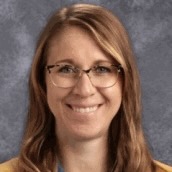 (402) 436-1127
hpeterso@lps.org
The Lincoln Board of Education is committed to educational equity for students, staff, and patrons of the Lincoln Public Schools.  Educational equity means all Lincoln Public Schools students have meaningful access to the educational resources they need to achieve at a high level at the right moment, at the right level, and with the right intensity.  Educational equity allows students to discover and explore their passions and make meaningful connections within the context of their postsecondary interests and aspirations.  Equity requires that these opportunities are provided and outcomes exist for all students regardless of their socio-economic status, race, national origin, ethnic background, culture, religion, sex, pregnancy, childbirth or related medical condition, sexual orientation, gender, transgender, age, disability, mental, physical or linguistic ability or other protected status.