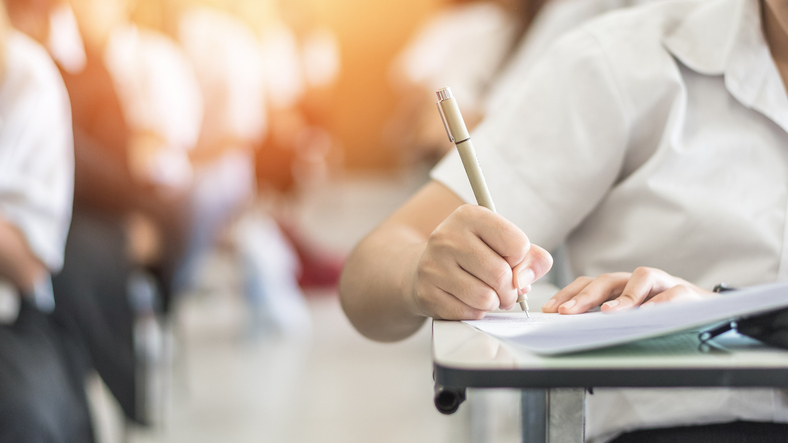 Many high school students and families are thinking ahead to preparation for the ACT, the nation's most popular college entrance exam.  All LPS students take the ACT exam at no charge as a junior in high school as part of statewide testing.  Students also can pay a fee (or see their high school counselor to apply for a fee waiver) to take the test additional times if they choose. 
We would like to inform you about district-approved ACT preparation opportunities and college planning resources for students in Lincoln Public Schools.
LPS-approved ACT preparation opportunities and college planning resources
ACT Online Prep (AOP) - Free for Juniors
ACT Online Prep is now available for juniors eligible to take the state ACT in the spring. Eligible juniors can access the system using the following steps using an internet browser (other than Internet Explorer):
Select the Sign In button.
Enter your LPS Email address (######@class.lps.org).
Enter "lpsstudent" for the Password.
Select the Sign In button.
ACT Academy offers free, personalized practice options, including a full-length version of an ACT test and educational games to improve mastery. Go to https://academy.act.org/ for more information.
Free college planning resources, including scholarship searches, college profiles, and assistance with the FAFSA (Free Application for Federal Student Aid). Go to: https://www.educationquest.org/ or call 402-475-5222.
LPS-sponsored ACT-SAT-PSAT workshops
LPS sponsors a workshop available for a fee (fee adjusted for those who qualify for free or reduced-price meals). More information is available at the tabs above or by contacting Michelle Fonck at mfonck@lps.org.
Other opportunities for ACT test preparation are available from ACT and other private companies for a fee.