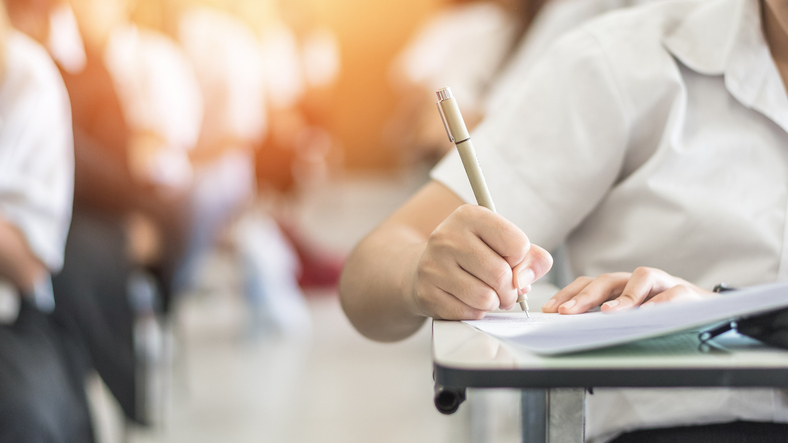 Many high school students and families are thinking ahead to preparation for the ACT, the nation's most popular college entrance exam.  All LPS students take the ACT exam at no charge as a junior in high school as part of statewide testing. Students also can pay a fee (or see their high school counselor to apply for a fee waiver) to take the test additional times if they choose. 
We would like to inform you about district-approved ACT preparation opportunities and college planning resources for students in Lincoln Public Schools.  In addition to the ACT-embedded curriculum your child receives within high school courses all students in 10th grade take the PreACT test at no cost.  The PreACT is given in the fall each LPS high school during the school day.  The PreACT provides an opportunity to become familiar with the format and questions that they may see on the ACT.  After the test is processed, students receive their score report and their test booklet so they can review items they may have missed.  Taking time to look over the results is a helpful way to prepare for the ACT.
LPS-approved ACT preparation opportunities and college planning resource
PreACT – ACT Practice Tests
PreACT – ACT Practice tests are located at actstudent.org (scroll to the bottom of this webpage for free resources).
LPS-sponsored ACT-SAT-PSAT workshop
LPS-sponsored ACT-SAT-PSAT workshop is available for a fee of $125 (fee adjusted for those who qualify for free or reduced-price meals). More information is available on our Workshops page or by contacting Michelle Fonck at mfonck@lps.org.
EducationQuest
EducationQuest – www.educationquest.org – Free college planning resources, including scholarship searches, college profiles, and assistance with the FAFSA (Free Application for Federal Student Aid). Headquarters in Lincoln at 1300 O Street – phone: 402-475-5222.
Other opportunities for ACT test preparation are available from ACT and other private companies for a fee.