Turning the page
As the LPS crew, we continue to straddle the divide, prepping for goodbyes of this year and the hellos of next year.
It's a bittersweet time. We've come to love those who might be leaving our classroom or our school, but we are also excited to see them move on and start their next chapter. We hope they keep us updated about how life is on the other side.
Many of you are graduating too. If you are retiring, we hope that you have a healthy and vibrant retirement that all of us are striving to have. Others are graduating from long-time goals of advanced education. Some of you might be moving from 2nd to 3rd grade. Cap and gown not required.
Whatever pages are turning in your life, I celebrate what's next with you. Congratulations!
A Special Kudos: Thanks to all of those teachers who have made my graduating senior's education in LPS second to none.
Broke and Bored No More: Freebies Galore for Summer
At a recent community collaboration meeting, I was amazed at all the fantastic freebies we have available in our community available to all of us to support our interests which also happen to keep us healthy.
If you are looking to have your dollars stretch, bookmark this nifty Community Calendar.
https://lincoln.ne.gov/city/mayor/communications/LNKTV/health/calendar.htm
Managed by our friends at LNKTV Health for the city of Lincoln, it is a one stop shop for all fun, free or next to free happenings from our friends and partners across the city.
Be ready to summer in style with fun all the while! Oh…Those summer nights… (Grease soundtrack forever stuck in my head)
EHA Personal Health Assessment (PHA) is on!
It's that time! Tuesday was the launch for the annual Personal Health Assessment or PHA through EHA. The survey helps nudge you toward working on your health risks and if fully complete, makes you eligible for a $25 Visa gift card incentive at the end of the school year. This survey is available to all staff members who are benefits eligible, whether you choose to take LPS insurance or not.
If you did not see this email in your inbox from PHA on Tuesday, with the subject line "EHA Personal Health Assessment Open," please contact EHA directly through its email at pha@ehawellness.org. The option to complete the survey is offered throughout February. Reminder emails will be sent on a weekly basis to those who haven't completed the survey.
Note: Each person's code number is unique to you and your data is kept confidential, so do not share your code with others. Here's to hoping you find this information helpful to your health journey!
P.S. EHA is releasing the Weight Watchers WW online signup this week (slated for Wednesday), so watch your inbox if you are interested. An FAQ may be found here. If you have further questions about this program, email contact@ehawellness.org.
Holiday Hold'em prize drawing winners!
Great news! For those of you who completed the challenge, 89% of you maintained your weight over the holidays and 40% of you beat the odds and even lost weight (Highest weight loss reported was 28 pounds!). Great work! Did you or someone you know take part and win a prize? Here is our list of prize drawing winners: Holli Longe (OT-Bottlers), Jessica Oliver (Campbell), Kristin Haussier (Cavett), Kathryn Kelley (East), Sheri Eichelberger (Health Services), Breanna Incontro (Holmes), Martha Valverde (Irving), Caroline Anderson (Kooser), Lauren Mulholland (LPSDO), Alane Wahlstrom (Maxey), Kevin Deutsch (Mickle), Michael Mason-D'Croz (Northeast), Teri Baustert (Riley), Autumn Wardyn, Betty Pters (Southeast), Michelle Tricia Ostermeier (Southwest), Dionne Keys (West Lincoln) and Katie Vote (Zeman). Watch interoffice mail for your prize if you are listed.
Sharing the love
LPS Wellness is working with you to think about love in a new way. Hopefully, this month of hearts may become your favorite for an entirely new reason.
This quarter we are focusing on kindness, both to others and ourselves. What little words we say to others and to the mirror may harm or heal? As adults, we are well-practiced at taking our own inventory in a negative way. These activities are meant to help us pause and listen, to take an improved angle to our approach.
Schools are likely to pair wellness spirit week activities with Valentine's week or sometime during February, so please take advantage of these opportunities for fun. Staff who return their personal, individual results online will be entered in prize drawings. These opportunities are available to ALL LPS staff. The week-long tracker for this activity week is available here. (Staff and student versions are the same)
Schools with good participation in these activities may win $1,000 in funds to support future wellness resources, so making those extra efforts to engage classes in wellness efforts and submitting results can make a big difference. Thanks for taking care of you—and them!
Get Your Flu Shots!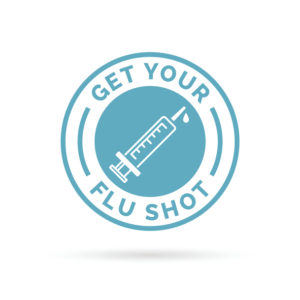 The Visiting Nurse Association (VNA) will return and will be offering immunizations for employees and their families.
Please click Here for Registration Information and details regarding cost, dates, times and locations.
See the LPS staff letter provided in link above for more details.
If you experience difficulty registering from the LPS staff letter accessed above, please go directly to the VNA site.
The single best way to prevent seasonal flu is to get vaccinated each year! It is a great time to check to make sure you are up-to-date on all your immunizations!
Not Dylan!
This week the passing of actor Luke Perry cut a little too close to home for the many of us who saw him as our generation's boyfriend of aspiration as the character Dylan on "Beverly Hills 90210," as well as his other numerous roles.
No matter if you were part of his fan base or not, the loss of life to a massive stroke at age 52 gives anyone within a stone's throw of that age pause. Yes, we still feel invincible, even if some parts of our body are less cooperative than they used to be. As we talk frankly about cardiac and stroke risk, one tool we have available, likely unknown to many, is the coronary calcium test as a tool of prevention.
A coronary calcium test is a brief test through radiology, utilizing a CT scan (aka the donut shaped scanner where you go through the hole in the donut). It takes about 5-10 minutes, doesn't require you to undress and doesn't involve any needles.
The scan looks specifically at your coronary arteries where blockages may occur from build-up of calcium plaque. This plaque creates increased risk of heart attack and stroke. Undergoing this test may help providers determine if you need immediate intervention. It has saved lives. On the flip side, those found at low risk may not only receive peace of mind, but it may change your healthcare provider's treatment plan and may help wave off potential need for medication intervention.
Coronary calcium tests are not for everyone. It is a test for those considered at moderate risk of heart attack or stroke, due to age, family history, lab values, blood pressure or other health measures. It is a screening ordered by your physician, so discussing it with your physician at your annual exam may be a good idea. The scan typically costs about $120 and is not usually covered by insurance. That said, if it prevents a heart attack or stroke by proactively discovering a major blockage or helps determine you don't need to add a costly medication, it may be a good investment in your future health.
To learn more about coronary calcium testing, visit with your provider. Here's a good website for some initial information.
Important note: Coronary calcium scans with a CT scanner are much different than portable carotid artery screenings — which have major flaws. The technology you need for the coronary calcium test is much higher technology and done with non-portable scanning machines, not portable ultrasounds. Buyer beware.
Clearing the Rubble
What rubble is clogging your path? Is 2019 the year of clearing your road to a better life?
Over break, I purposely deleted all games off my phone and IPad. Yep. All. I also deleted social media off these fidget devices that lead me to not be as fully present in real world. Ba-bye, Facebook fidgets. So long, Twitter twiddles.
There are still some "itchy" moments of the urge to check devices, but it's quite freeing to not have the access. It feels like a brain vacation. A bit less hectic and overstimulating.
Step by step we worked on closets, periodicals and a makeup drawer full of relics. Yep. The mess will reappear. But to even have a few moments of mental serenity provides powerful peace.
Others have shared they are on the same path. Maybe it's cancelling group memberships or subscriptions to stop the inflow. It may be consigning, or filling recycle and donation bins. What would bring you a small sense of peace?
Clearing rubble is a step by step, ongoing journey, not a destination. I wish you more open pathways ahead for 2019.
Have your own "Clearing the Rubble" celebration you want to share with me? Drop me a line at mwelch@lps.org. I love hearing from you; it makes my day. –Michelle Welch, LPS Wellness Facilitator
What difference can one person, one family make?
If you ever think one person can't make a difference, I have one name for you. Ed Copple.
Ed did everything he could to support others' ability to share his passion for fitness in Lincoln. A smart business person and hard worker, Ed did well for himself and his family, but was generous in giving back to his community. In fact, Ed and Mary's donation to the LPS Wellness fund was a major part of the creation of my role within LPS in helping manage those funds responsibly and create related programming to support the health of our LPS students.
Their generous donation paid for numerous playground improvements, indoor climbing walls and media center bikes, just to name a few projects across the district at many schools. They were both extremely excited to see the impact of quarterly challenges and read the fun comments from students and staff about how the challenges had impacted their lives. The impact of these donations will continue to be felt for years to come, as schools invested in sustainable projects with these precious resources. He also invested in the health of our school-based wellness champions, providing an incentive for them to take care of their health as a thank you for their extra work and to encourage them to be role models for students.
If you have kids who have ever played youth sports through the Y, Ed and Mary likely contributed in a big way to the fields where they played. The Copple Family also gave a one-million-dollar donation to build the newest YMCA in southeast Lincoln. The field house at Seacrest Field is named in their honor, yet, they were resistant to have the recognition they well deserved.
This week, that difference maker finished his 95 years of vitality on earth. He was the living example of make the most of each day and the value of staying fit and active. Into his 95th year, Ed worked out at the YMCA each day and took little steps to be active across the day. For example, Ed purposely had no trash can in his office. At 95 years old, if he needed to throw away something, he would get up and walk across the office to do so. His ability to stay fit and active was no accident.
He often told the story of how he and his brother would pull weeds and do outside chores for neighbors to earn enough money for their Y membership. He eventually became a college wrestler. After serving in the military and learning to fly his beloved planes, which he did well into his 90s, he was back at the Y to stay in shape. He never left.
Other than fitness and his love of flight, Mary was the apple of Ed's eye. It was fun to hear him speak about Mary, when she was teaching at Prescott Elementary many years ago. He would have a glint in his eye as he spoke about going to the school and seeing her dancing and using music and movement while teaching her students. Though I spent less time with Mary, she was as excited as Ed to see the impact their investment was having on helping LPS kids become healthy.
Not everyone has the financial resources of Ed and Mary, but even fewer choose to share what resources they do have to reinvest in their community and impact the lives and health of generations of our community to come. Not only in financial giving, but in enthusiasm and sharing of their passion for helping others. Getting to know Ed and Mary was an inspiring gift that I will carry with me the rest of my life.
I'm thrilled to have known them and am proud to carry forth their vision. I salute you both, for your life well spent and for setting an example for us all to follow.
Toaster Wrestling
As a lover of bargains, the day after Thanksgiving is one of my favorite days of the year. The hustle bustle of people and watching some spirited toaster wrestling – that is, wrestling over the last toaster that's on super sale. I joke when I say this, as I usually find there is great camaraderie that develops quickly when you wait in line with others.
More people are out just enjoying being around people and the energy that comes from that. Oh don't get me wrong, there's some strike force mission in the mix as well. But often, the joy is in thinking about how much the person you are buying for will enjoy this exceptionally nice gift.
No matter if you are steeped in family or a bit more solo this Thanksgiving weekend, consider doing your best to pack your kindness, thanks and giving wherever you go. Families work hard to put together meals, clean their houses and keep Uncle Claude decently under control. Thank them. Workers at stores are being challenged beyond any other day of the year. Be kind to them.
And if you see any spirited toaster wrestling, do your best to not join in – no matter how big that sale is. There will be other toasters.
Join the fun: Here comes Holiday Hold'em
Now is the time to register for our 8th annual LPS Wellness Holiday Hold'em Weight Maintenance Challenge. If you and/or your spouse/partner are interested in keeping off the holiday weight gain with this free initiative.
Register anytime between now and Thanksgiving. No one will see your actual weight number except for you. Simply register now and weigh yourself, recording your number somewhere private. Then do your best between now and the end of Winter Break (Beginning of January) to keep your weight the same or better.
History tells us that ~89% of staff who take part maintain their weight or improve their weight status during these tricky months when taking part in Holiday Hold'em. It's amazing what a little accountability can do for you. Having a spouse, partner or friend join you in this effort can make your efforts even more successful.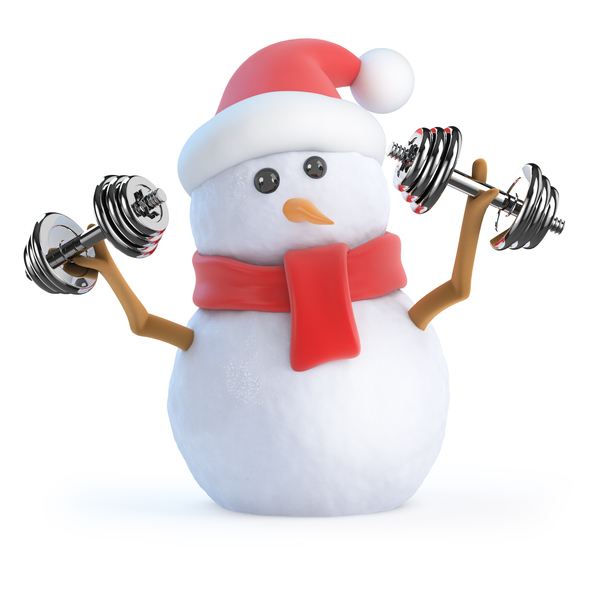 Kissing Iguanas
Many of you share my love for a bargain. You join me in combing the clearance racks and buying second hand when you can. However, this process isn't easy–you end up kissing some frogs in the process of finding your prince.
We've recently been shopping for a high school car. This goes from kissing frogs to the level of kissing iguanas. Many less princes. One I looked at had so much pet hair and pet markings we labeled the conditions as "Ruff!"
This process reminds me of all of us. New and shiny or a few years older. Classic, reliable, solid or in need of some new parts. Some of us have higher miles than others, but we are all sharing the road of life together.
This week, be kind to each other while you share the road of life. Use your blinker. Wave when people let you in a lane, or better yet, let in someone else. If we all practice a little kindness, a smoother ride is ahead for all. Wishing you a fun road trip this school year.
Contact
You can contact Michelle Welch, Lincoln Public Schools Wellness Coordinator, via email at mwelch@lps.org or by phone at 402-436-1728.
Wellness Wednesdays
Submit Your Results