Music Superpowers Challenge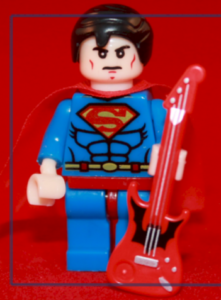 Our first challenge for 2017–2018 is entitled The Music Superpowers Challenge. The goal of this challenge is to help students recognize how music impacts their creativity, focus, activity and social-emotional wellness. Another goal of this challenge is to support students' long-term hearing by encouraging appropriate volume levels and breaks from head phones.
Students work hard during the school day and for many, music is one of their favorite ways to bring joy to the process, rather as a backdrop for learning or as a brain break. Some students are already aware of how music impacts them personally, however, many are less so. Helping all children find ways they can impact their learning, focus and social-emotional wellness is our ultimate goal for building a healthy future for our community.
Contact
You can contact Michelle Welch, Lincoln Public Schools Wellness Coordinator, via email at mwelch@lps.org or by phone at 402-436-1728.
Wellness Wednesdays
Submit Your Results