2014 Administrator Laptop Deployment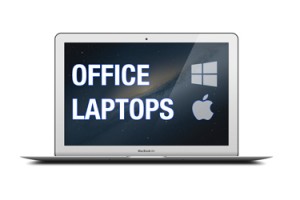 Before Receiving Your Laptop
This is a laptop exchange. You will turn in your current laptop at the time you receive the new one. It is very important that you carefully read the information below to ensure a smooth transition from your current laptop to your new MacBook Air.
Please attend to the following items prior to arriving at your laptop distribution session.
PACK YOUR FILES: Pack all files that you need to move to the new computer using the LPS Suitcase and settings mover.
– Mac Directions
– Windows Directions



IMPORTANT:

On the day of the orientation you will leave your old laptop with Computing Services. You should not delete any files from your old computer just in case there is an error in copying data or if you discover you need files that weren't copied. Computing Services will hold on to your old computer, as is, until the end of first semester to ensure that you have time to evaluate all of your data after moving to the new computer. At the beginning of second semester, your old computer will be erased and re-distributed to other areas of need across the district.


EDRRP: Watch this LPS Risk Management video related to the Electronic Device Repair and Replacement Program (EDRRP).
CLEAN: Please remove any cases, clings or stickers and clean the outside of your laptop as these machines will be re-deployed to computer labs (a damp cloth works well).
POWER: Bring your power adapter and cord to be turned in with your laptop.
OPTIONAL

iTunes – De-authorize your old laptop in the iTunes Store
Redundant Backups – Backup files to additional locations (eDisk, DocuShare, your own external storage drive, etc.)
About this Laptop
User Guides
All office laptops will be 13″ MacBook Air computers running either Mac OSX or Windows.
Notable Information
Battery is significantly improved.  The laptops should last an entire work day on a single charge.
The power adapter provided with this laptop will be different than the one you have for your current laptop.  You are required to turn in the power adapter with your old teacher laptop, but if you've purchased additional power adapters you can use a converter to make it work with the MacBook Air.  Ordering information for a power adapter converter and ordering information for additional power adapters is available on the LPS buying guide.
The hard drive may (or may not) be smaller than your existing hard drive.  There is ample storage to fit the LPS related work files of the vast majority of staff.  It is best practice to store your personal files somewhere other than your laptop.  We recommend the following external hard drive which can be purchased from between $50-$65 at several online and local retailers (Amazon, Best Buy, etc.):  Western Digital 500GB External Hard Drive (WDBKXH5000ABK-NESN)
There is no optical drive (they will not play DVD's or CD's without an external player).  Several external optical drives are available for checkout at every school.  If you feel you need a dedicated optical drive, one can be purchased.
The dongle required to connect to a projector is the same one used by many of you (specifically those that have the MacBook Pro 2010 and later).
Additional resources of interest to LPS laptop users
Accessories – Computing Services often receives questions about accessories that are compatible with this device. There are thousands of accessories that will work with this laptop. This page lists some more common ones.
Supported Applications & Services – 

If the software or service is supported by Computing Services, you'll find 

all the information you need to get started on this page.

Battery Life – With a little bit of care, you can maximize the time your battery will run before it must be recharged, as well as the lifespan of your laptop's battery.
Further Questions?
If you have questions that are not answered on this page, please contact