Mobile Devices: iOS – iPhone, iPad, iPod Touch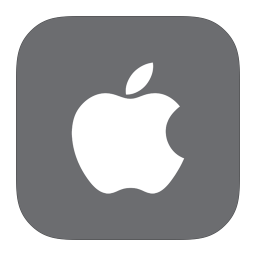 Please note that technical support can not be provided for personal use applications that may be installed on your mobile devices.
Purchase: Information on purchasing an LPS mobile device can be found on the LPS Buying Guide .
First Time Users: To begin using your iOS device, you must first connect it to your computer with iTunes installed (Mac or Windows). All Mac OS computers already have iTunes installed. Windows computers may need to download it from the Apple Web site.
Apps for your iOS Device
If a user wishes to acquire applications or media for these devices, they must set up an iTunes Store Account.  
If this is a personal device you must enter billing information in the iTunes account set up regardless if you plan to purchase any applications.  Even if you purchase free apps, they still call it a 'purchase'.
If this is an LPS device the iTunes account is managed by the District and cannot be modified. Apps purchased for student use iPad apps must be procured via vouchers. Please contact one of the following LPS Computing Services staff members for more information on the App Purchase Program:

Darin Raguse, draguse@lps.org
Ray Bretthauer, rbretth@lps.org
Mobile Apps that Connect to LPS Systems
Many of the systems LPS uses to conduct business have apps that connect your mobile device with the data you are interested in. This page offers an alphabetical listing of some of the major ones in our environment with links to download the app and instructions on how to set it up for use in the LPS environment.
Specific information about using mobile devices and Synergy:
There are different mobile apps depending on your role in the system to use with Synergy.    You can click on the link below or search the store to install the app on your mobile device.
Some of the apps require that the District URL be entered.  The LPS District URL is: https://synergy.lps.org/  (note the s on https) The ParentVUE and StudentVUE apps only require that the parent or student enter their Zip Code and it will direct them to the LPS Parent/Student portal.
What apps should I get on my mobile device?
That depends.  What do you teach?  What are your personal and professional productivity needs?  You might find out from colleagues which applications work best for them.  Many users download applications regularly but never spend a cent.   There are so many that are free!!
A
nother good resource for iPods, iPod Touches and iPad information is Tony Vincent's Blog, Learning in Hand.
Updated August 22, 2017